I'm a fan of the Finns. Finnish hockey players are a delight–strong, creative, driven, skilled, tough–it's like there's another Saskatchewan or Northern Ontario across the pond to provide plug and play hockey men for all 30 NHL teams.
My first favorite Finn was Risto Siltanen, built like a brick outhouse and boasting a shot that could damage steel–and with a Finnish twist in that he could not shoot straight for the life of him. I was sad the day they traded him, but the Oilers had Kurri and soon Tikkanen and on and on and on and on.
In Edmonton Oiler hockey terms, things go better with Finns.
Petrell is a terrific penalty killer by eye and coach Krueger uses him in the "veteran" situations–the Pisani situations–during the 3rd period of tight games. And math is SCREAMING that it's a bad idea:
CORSI 5X5 OILERS FORWARDS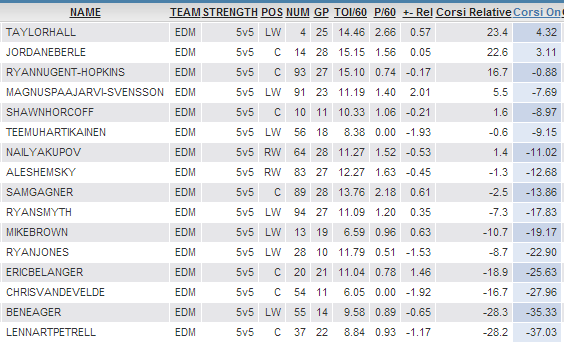 In terms of Corsi ON, Petrell ranks #440 out of 440 forwards who have played 5 or more games this season. His 4×5 numbers are no screaming hell either, but these minutes he plays 5×5 are galling because the Oilers are going the wrong way with this player and no one seems to know among the coaching staff and managers.
During the Nashville game, Petrell played 5 first period shifts, 4 second period shifts and then 8 shifts in the third period. Now, much of that was PK duty, but it does seem to be a trend: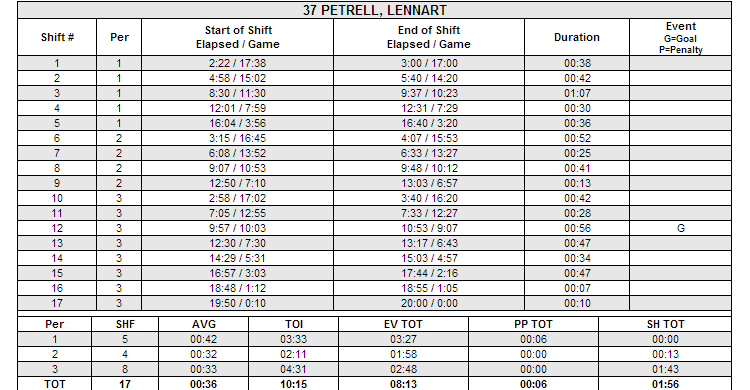 At the same time, coach Krueger was cutting back on playing time for Nail Yakupov as the game went on: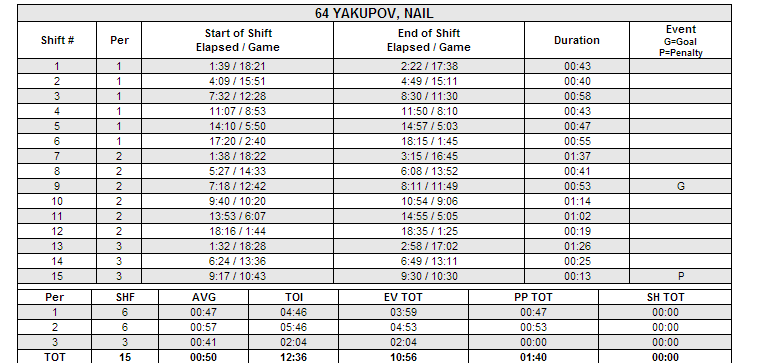 His final shift of the game came at the halfway point of the third period, and Petrell would see the ice 6 more times after Yakupov was done for the evening.
WHAT THE HELL?
I have no quarrel with Krueger sitting the rookie during the third period of close games–that makes complete sense to me. Yakupov does some unusual, creative things and if they don't work NHL players will send the puck to the back of the Oiler net in a heartbeat.
Having said that, math suggests THE LAST PERSON ON EARTH you'd want to replace Yakupov with is Lennart Petrell!
I have to say this is very disconcerting. How many games will this cost? Don't know. It's a bad idea according to math, and math is shouting it from the rooftops.
The fact that that Oilers can't hear suggests to me they are not looking at advanced stats properly.
—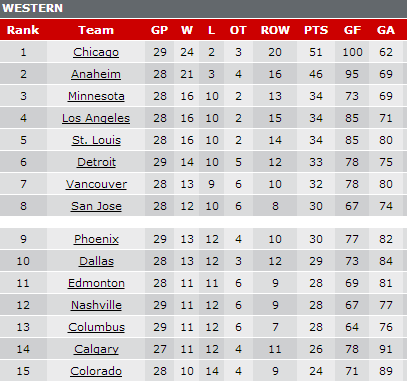 The standings are a laugh riot unless you're emotionally involved, and of course I'm emotionally involved. There's no such thing as a sure thing outside of Chicagoland and Disneyland, and for the Oilers winning is the only cure to staying out of the lottery. That's how I feel.
I have friends who are diehard Oiler fans and are aghast at my views. They feel this is the exact right moment to dive, dive, dive and 'take meth for Seth' or 'break bones for Jones' in an effort to get one more #1 overall.
I'm out on that one. I just can't cheer for a team that actively pursues losses. It runs counter to the laws of sportmanship. The Edmonton Oilers 12-13 owe it to the credibility of the game to push for the second season.
These last several years have been a mockery bordering on farce.
The Edmonton Oilers, the Taylor Hall Edmonton Oilers, need to stand and deliver.
I believe they will.