Are we seeing the end of the line for the Hall—Nuge—Eberle line? Will MacT trade Hall this summer? Eberle? It seems only Nuge is safe, along with two men in junior (Nurse and Draisaitl) and a pick on paper that may be the next saviour. I absolutely hope Craig MacTavish stays the course with that trio but am not at all confident he will. That is perhaps the most difficult thing to accept—these long years of wandering in the wilderness, only to watch an Oiler from the glory days send the future out to sea. It's almost impossible to ponder. Young Hall is 23 and most certainly contemplating his future here in the hinterland:
Hall:  "My only control over getting traded is how I play.

If I ever wanted to ask for a trade that would be my responsibility, but I don't feel like leaving just yet

, especially under the condition I'm playing right now. I wouldn't feel very good about that." Source
Doesn't sound like the thoughts of a settled man to me. Being a fan of a losing team is exhausting because they do the wrong thing almost without error. Other teams can look forward to the trade deadline and summer with hope, Oilers fans are curled in the fetal position behind the sofa. Trading Hall is the wrong thing. One hopeful sign? The coach:
Nelson: "I like Taylor's game right now. He's conforming to the team philosophy, playing the way we want him to play. I'm not concerned with goals. I think they'll come. As long as he's competing hard and trying to do the right things, that's all I'm concerned about." Source
I'm as much onside with winning the lottery as anyone, but let's remember that Taylor Hall and Nuge and Yakupov were hard won, too. If Taylor Hall becomes yesterday's papers then it's an epic fail—beyond even the historic idiocy since 2006. Fans are on Hall in a big way now, if he becomes the whipping boy (and asks for a trade) where is this organization then? Todd Nelson winning hockey games may be vital to the future of this young cluster. And make no mistake: Taylor  Hall will be fine. I'm not at all certain about this Oilers organization. A falling dollar, new building on the way and seemingly no one in management who can stand up and say "Taylor Hall and Nuge are the center of the cluster and they're moved over my dead body" despite the rumblings.
The star of this Edmonton Oilers team today is not Taylor Hall and it is not Ryan Nugent-Hopkins. It is, sadly, Bob Nicholson. Until someone from the Edmonton Oilers stands in front of a microphone and tells the fan base the current cluster is the one they're moving forward with, the mind is left to wander. Is Craig MacTavish devoted to this group or the one he's drafting (Nurse, Leon, McDavid)? Is he in charge? Is Bob Nicholson making hockey decisions? Is Bob Nicholson the new Kevin Lowe?
Are we ONCE AGAIN moving the cluster back? Again? Really? The fans have a right to know if the Edmonton Oilers plan to move back the center of this cluster yet again. We wait.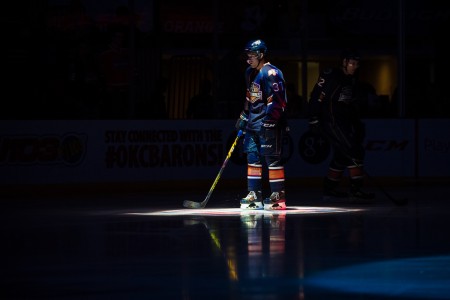 BARONS BOXCARS IN JANUARY
Andrew Miller 9gp, 4-7-11

Iiro Pakarinen 9gp, 6-4-10

Matt Ford 9gp, 3-4-7

Josh Winquist 7gp, 3-3-6

Bogdan Yakimov 9gp, 4-2-6

Jordan Oesterle 8gp, 0-5-5

Jason Williams 9gp, 3-2-5

Kellen Jones 9gp, 2-3-5

Steve Pinizzotto 3gp, 1-3-4
Ryan Hamilton 3gp, 1-3-4

David Musil 9gp, 1-3-4

Martin Marincin 9gp, 0-4-4

Brad Hunt 9gp, 0-4-4

Curtis Hamilton 8gp, 2-1-3

Jujhar Khaira 9gp, 1-2-3

Connor Jones 9gp, 1-2-3

Martin Gernat 6gp, 0-2-2

Mitch Moroz 4gp, 0-1-1

Dillon Simpson 8gp, 0-1-1

Brandon Davidson 8gp, 0-0-0

Travis Ewanyk 8gp, 0-0-0

Richard Bachman 5gp, 1.11 .961

Laurent Brossoit 5gp, 4.12 .878
Actual prospects underlined. Who would you call up? For me Pakarinen is No. 1 but also interesting are college man Andrew Miller and former second-rounder Curtis Hamilton. Edmonton has to make a decision on Hamilton so a few games in the show may help (although one imagines they have their answer). Two names emerging who we might see this and next year: Bogdan Yakimov and Jordan Oesterle. And Josh Winquist keeps making Bob Green look like a genius.
Anton Slepyshev's-EDM ice time in the KHL this season by game since November pic.twitter.com/rgHruB3wIh

— Corey Pronman (@coreypronman) January 19, 2015
This is terrific news, as the Oilers need an infusion of skilled wingers and this young chap from Penza looks absolutely ready for the jump to NA pro hockey. His current boxcars (47gp, 12-7-19) suss out of the NHLE machine at 82gp, 16-10-26 and we have to keep in mind the TOI would be keeping that down most of this season. We don't have EV TOI, but his total playing time this year divided by points means he's at 2.10/60 overall (after seasons of 1.21, 1.64, 1.30) and he's most certainly turned some kind of a corner. It's easy to forget that the adoption of Russia as a draft resource is extremely recent but the payoff could be handsome if the two Yak's and Slipslappy turn into useful NHL players. Here's hoping Bob Green doesn't shut down that pipeline.
Congrats to our own William Lagesson (@lagesson7) who committed to UMass! He will join the Minutemen next season. pic.twitter.com/inVDry5OMe

— DBQ Fighting Saints (@fightingsaints) January 19, 2015
Willliam Lagesson looks like a really good pick where Edmonton got him (Pronman had him No. 60, Oilers grabbed him No. 91) and he will play in the second best division of the NCAA according to Rob Vollman's NHLE (Hockey East).
One of the areas I hope Bob Green helps this team is in the area of draft careening. Example: The 2014 draft is full of guys Edmonton doesn't have to make a decision on. Leon Draisaitl and Keven Bouchard are the only junior kids and they've already signed Leon, so most of the 2014 Oilers' kids won't have to be decided on for some time (Lagesson, Nagelvoort, Coughlin, Vesel). The problem is this: You're (once again!) cutting so much out of the pool that the one decision ('let's take a bunch of guys who we can decide on later') means Edmonton was never going to draft Chase De Leo or Nelson Nogier or Michael Bunting or Richard Nejezchleb or Jaedon Descheneau or Rourke Chartier or Austin Carroll or Spencer Watson or Jacob Middleton. Who does that? Who says 'we're not going to draft from the best possible pool because then we'll be forced to make decisions on them in two years and we already have too many prospects we like'? WHO? It's crazy. Draft the best player available and if it means you can't sign one of these cats because of the 50-man restriction well you'll just have to get creative on it. If Nicholson is any good at forensics, the answer to "what was behind the decision to take Liam Coughlin over Austin Carroll?' would have been an interesting bit of sound bite.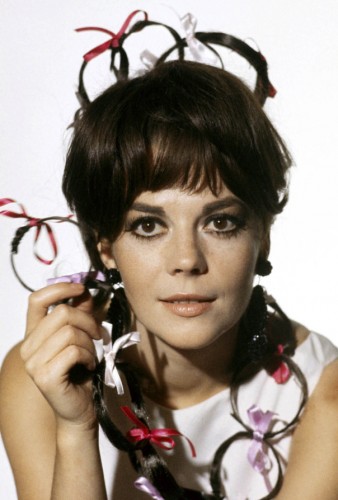 LOWDOWN WITH LOWETIDE
10 this morning, TSN 1260. Scheduled to appear:
Jonathan Willis, Oilers Nation and Cult of Hockey. We'll talk about numbers (so far) under the Todd Nelson regime.
Guy Flaming, Pipeline Show. 2015 draft, Prospects game this week, Greg Chase.
Travis Yost, TSN. What is the value of Jeff Petry and what will he garner on the deadline market?
Not Sure. I have a few irons in the fire. Hey, seriously, I have asked people!
10-1260 text, @Lowetide_ on twitter. Talk soon!