Early September in the world of hockey means the suits are back, the players are skating and getting ready, but we're still a few miles from training camp lists, physicals, scrimmages and preseason games. It means we're getting closer, but the discussions are still off-ice and blue sky.
Example: Brad Treliving. In an article from Mark Spector today, the new Flames GM discussed Sam Bennett and his chances of making the Calgary Flames hockey club.
Treliving: "There are a lot of guys who can play in the league. But [the real questions are] can you help the team, and is it good for you? "I would be shocked [if Bennett sticks]. He will have to come in here and show beyond a shadow of a doubt that, not only is he ready to be here, but this is what's best for him." Source
Tooling around the Al Gore this afternoon, there's a lot of verbal comparing Edmonton's rebuild with the Flames edition. Specifically, the idea that Edmonton rushed their first-round picks being a major negative and that action slowing the rebuild. As you know, this blog has spent the last several seasons promoting the idea that 'the kids are alright' but the veterans are so badly lacking even the gifted youngsters can't get them above par.
Before we enter into the conversation about the great damage done by Taylor Hall, Ryan Nugent-Hopkins and Nail Yakupov to Edmonton's rebuild (honestly, I can't believe we're even talking about this), let's state a few facts:
The last No. 1 overall selection who failed to play the following season in the NHL? Erik Johnson, 2006.
The last Oilers pick NOT taken No. 1 overall to play the following season in the NHL? Sam Gagner, 2007.
The last Flames pick NOT taken No. 1 overall to play the following season in the NHL? Sean Monahan, 2013.
We've talked about Leon and Bennett for so long I'm kind of tired of the talk, looking forward to seeing both men in action. That said, there are some things we can say that are true without fear of bias or homerism:
This is significant. No matter what else we know, the size is an issue for Bennett. He is not the kind of skater (as Nuge was, at the same age) who can avoid traffic as needed, and what's more that isn't Bennett's style. Once he arrives at the collision, Bennett is going to be the smaller man in pretty much every battle. He is 26 pounds lighter than the German, and of course he's significantly younger, miles from man strength.
Bennett was born June 20, 1996. He is 6,648 days old.
Draisaitl was born October 27, 1995. He is 6,885 days old.
This is also significant. Draisaitl is 237 days older—that's 65% of a year, and as we know in watching these kids development that's a pretty damn big deal. If you're looking for an age comparable to Draisaitl, Taylor Hall was born November 14 of his draft year. Bennett's comparable? Well, Nuge was mid-April so take off two more months and you're where Bennett is now. It's a tall order for Bennett, less so (but significant) for Draisaitl.
WHAT DOES IT ALL MEAN?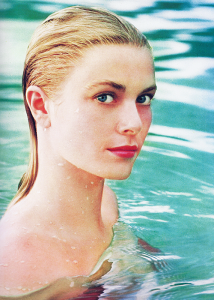 There are many things we can say about Sam Bennett. I think he was the best talent available in the 2014 draft, said so in the linked item. He will at some point pass Leon Draisaitl as a player, but that said I'm not sure it is fair to suggest Edmonton should have passed on the German. He was a perfect fit who scratched an itch going back 20 years, and the gap does not appear to be massive between the two kids.
The Calgary Flames made out like bandits, full credit to them and their GM for erring on the side of caution. I don't think Edmonton's situation with Draisaitl is at all similar, but do believe Craig MacTavish is being careless with his depth chart at center.
It could very well cost Dallas Eakins his job.