Taylor Hall is the franchise. If he can score 80 points when the Corgi's are barking, imagine what he'll do when the Corgi's are humming?
TAYLOR HALL EV CORSI FOR % BY MONTH, 2013-14 (via Zsolt Munoz)
Oct – 48.97% (Rudie Can't Fail)
Nov – 42.9% (Hateful)
Dec – 45.1% (Train in Vain)
Jan – 41.5% (Lost In the Supermarket)
Feb – 46.4% (Brand New Cadillac)
Mar – 48.9% (London Calling)
Apr – 47.1% (Death or Glory)
The Feb-April run is encouraging, and as has been reported elsewhere, Tyler Dellow's brilliant work at his now defunct (for now, I bet it eventually returns, perhaps modified) website may have contributed to this turnaround in Hall's season. If Eakins can keep Hall with Nuge and Eberle, the trio improves their exits and entries (under control) and their shooting percentage remains average (which it did last season), can they score 87 goals? I think they can.
Before the turnaround, Tyler wrote two articles about Hall and zone entries (I refer to them here but the links are white with snow) but grabbed this quote from Dellow for my post:
Dellow: What does this all tell us? I see three issues. First, the Oilers have become much more likely to dump pucks into the offensive zone with Hall on the ice at 5v5. Second, (in this sample at least but keep in mind that it was picked because it was pretty representative of the whole), they suck at retrieving those pucks. Third, they've gotten worse at generating shot attempts when they do carry the puck into the offensive zone.
If the Oilers can get Hall to Rudie Can't Fail or even London Calling, music!

The kid is a gem. Someone asked in last night's thread about which scouts would have seen him, and as we attempt to track this stuff a look back at a spring post might be helpful. It is here. The obvious scouts would be:
Stu MacGregor: Head Amateur Scout, cross checks the world
Frank Musil: Europe
Pelle Eklund: Europe
Robert Nordmark: Europe
Matti Virmanen: Year two, Europe, seems to have some torque
Virmanen seems to have some torque in the MacT admin, and Musil is generally given credit for Marincin and others. I discount Eklund as a scout because of the internet rumor guy, which is clearly on me (right? I mean, I'd prefer blaming another but can't make it rhyme). Let's say Musil started the ball rolling, with the understanding we have no proof of it.

I think this is a great hire, because anything you can do to improve your roster players and prospects' performance get better is a good idea. I well remember Bob Nystrom of the NY Islanders working with Laura Stamm (there were 1,000 articles on it by about 1975).
Stamm: Just before the summer of 1973 Bill Torrey, the New York Islanders GM, phoned me. He asked if I could teach a promising rookie by the name of Bob Nystrom. Bob had a lot of promise, but his only hope to make the Islanders roster was to improve his speed. After watching him I felt that by improving his skating technique he could be faster. Source
A buddy of mine (Brian Saipe) watched Bob Nystron with the Calgary Centennials as a junior.  He told me Nystrom was tough as nails and had some skill, but couldn't skate worth a tinker's damn in the WHL as a junior. Stamm helped (and of course Nystrom worked hard at it) and the results were golden. Any fool can see David Musil is more mobile now than a year ago, and that's going to help his career. Why wouldn't the Oilers try to help ALL of their players? Good hire.
EDMONTON OILERS TRAINING CAMP LIST, 2014
G Ben Scrivens—Everyone says he's No. 1 going in.
G Viktor Fasth—He'll either sign this year (if things go well) or be dealt at deadline.
G Richard Bachman—Solid insurance.
G Laurent Brossoit—A big season for the Oilers' top pro prospect.
G Tyler Bunz—Needs to show something this season.
G Ty Rimmer—MacT signed him, and he's played well. We need to remember that.
G Frans Tuohimaa—Looks like odd man out from here.
D Mark Fayne—Hope he's taking his vitamins, he's going to be working this winter.
D Jeff Petry—I've enjoyed his Oilers career, hope this isn't the final season.
D Martin Marincin—If he can build on last season, Oilers will have one big piece of the future established.
D Nikita Nikitin—The box of chocolates addition to the blue ('never know what you're going to get').
D Andrew Ference—If he spends the year on third pair and PK, he should be effective.
D Justin Schultz—Young man needs to deliver a responsible season defensively, while also helping offensively.
D Keith Aulie—Enters camp as obvious No. 7, he'll play a lot in that role.
D Oscar Klefbom—He's close, and could make the team.
D Darnell Nurse—Disregard rookie camp, his audition starts now.
D Brad Hunt—Puck-mover is somewhat unique among the callups.
D Martin Gernat—He'll be more prominent in camp and in OKC.
D David Musil—Man he's more mobile this fall.
D Brandon Davidson—He should be in the mix for callup this season.
D Jordan Oesterle—Had a nice young stars camp, can he build on it?
D Dillon Simpson—Effective defender, less offensive than his numbers implied (so far).
D CJ Ludwig—Mobile, chaotic. MacT likes these guys.
D Graeme Craig—He brings size, but needs thousands of pro sorties to defend.
D Ben Betker—Big man with some mobility. It's a theme.
D Jordan Rowley—Looked good on my grainy, halting, computer screen last night.
C Ryan Nugent-Hopkins—Jesus H. he gets disrespected by people. Screw off, you disrespecting people.
C Leon Draisaitl—He has some impressive passing and puck protection skills.
C Boyd Gordon—Important player, my belief is he'll play the 2nd most minutes among C's.
C Mark Arcobello—Betting against Arco is bad business.
C Anton Lander—I hope he comes to camp and makes an early (and loud) impression.
C Jason Williams—He'll mentor the kid centers in OKC.
C Will Acton—I still don't know why people hate him. He's in the mix, guaranteed.
C Bogdan Yakimov—I think he'll have a fine season in OKC.
C Jujhar Khaira—He looks like the guy we thought he'd be: Solid checker, lacks offense.
C Travis Ewanyk—Penalty-killer and depth forward of the future.
C Connor Jones—Penalty-killing demon. A mini-Keon 4×5.
C Marco Roy—Healthy! And skilled.
C Kyle Platzer—Has impressed at young stars camp.
L Taylor Hall—The franchise.
L David Perron—Can he score 28 again?
L Benoit Pouliot—Important addition, he should be able to fill multiple roles.
L Matt Hendricks—Defensive zone starts, penalty-killing, muscle.
L Luke Gazdic—Priced right, young and clearly already a solid teammate.
L Jesse Joensuu—Big Finn has to be much better than last year to have an impact.
L Ryan Hamilton—Too slow for the NHL.
L Curtis Hamilton—Last chance Texaco.
L Kale Kessy—Faster this season for sure.
L Mitch Moroz—Oilers want this guy to flourish. He'll get a push.
L Kellen Jones—I think he's the better one. Think.
L Josh Winquist—I think he'll end the season in the AHL.
L Vladimir Tkachev—What a terrific week. He must be on cloud 9.
L Alex Krushelnyski—I'm not feeling it.
R Jordan Eberle—MacT is asking for more.
R Nail Yakupov—Don't screw this up, Oilers.
R Teddy Purcell—Interesting addition, very useful NHL player.
R Tyler Pitlick—Time has come today.
R Iiro Pakarinen—Finns make the Oilers go.
R Steve Pinizzotto—He showed well late in the season, has a chance.
R Matt Ford—AHL veteran with skill.
R Andrew Miller—Had an solid second half.
R Greg Chase—How far can he go in main camp?
R Mitch Holmberg—Coach Nelson seems to like him.
R Jackson Houck—I wonder how man pre-season games he plays.
R Chris Baltisberger—Energy winger, sure as hell.
LOWDOWN WITH LOWETIDE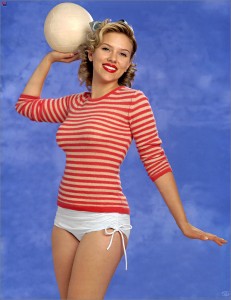 10 this morning, TSN 1260. Dennis King gets the party started, then Jeff Hauser from Radio Hauser will talk NFL.  Bruce McCurdy gives us a scouting report on last night's Rookies v. Golden Bears game and I have a couple of lines in the water for 11:25.
10-1260 via text, @Lowetide_ on twitter.