I used to play APBA baseball, which tells you the nerd in me flourished as a child. APBA baseball is universally mocked by those who don't understand (my brother, for instance) but gives you a keen sense of certain basic truths. For instance, if you play 400 games with a crappy team, you're going to lose a lot more than you win. However, in a specific point in time—five games or ten, or twenty or thirty even—your team can cheat its destiny.
NHL hockey is like that, too. You can cheat for a little while, but sooner or later it all comes home to roost. In last night's game, the Oilers at even strength enjoyed a Corsi for/against of 66-34, +32 (or 66%). I don't have the spreadsheets going back, but would guess that's one of the Oilers' best performances of the last decade, possibly even longer. If you had a shot differential spreadsheet and told me last night's game was the best Oilers performance of all time, I'd believe you. 66%! Jesus, Mary and Joseph this team was in the low 40's a year ago!
Look, I know it's no fun informing your brain it's wrong after a 5-2 loss, and I fully expect some of you to ram "Oilers apologist!" or "Sorry Lowetide, you're wrong!" on the comments this morning. However, the following statements are true:
Last night saw the Oilers performance at even strength reach stunning heights, absolutely stratosphere stuff.
They scored 2 power play goals!
The Oilers lost 5-2.
How can that be?
Luck.
Two goal posts (Eberle and Hunt) could have changed the script.
Outstanding goaltending from Calgary.
The third period was more even to my eye (I stand to be corrected).
I understand there's rage in the cage and "dammit all anyway this team always does this kind of crap" but it's important this morning—of all mornings—to feed your brain with the correct information. The correct information is? If the Edmonton Oilers have a 66% Corsi in the next 9 games you'll be dancing a jig every day and your wife may be pregnant.
The photo above is getting big play, but the Oilers PK was quality in this game (gave up a late goal after it mattered). The special teams (to my eye) is going to be a strength of this team this season if everyone stays healthy. I think that's why Will Acton is still around too, Eakins raves about his PK ability. It's a big damn deal, and when the game was in doubt last night Edmonton's PK was stellar (photo above aside).
Dallas Eakins: "I'm not going to walk out here and say we played crappy, because we didn't. But we lost the game and that's unacceptable."
It's unacceptable? Why? I think the real answer is "due to the fact we have so little wiggle room here based on our recent history as a team" because there's really no other reason to frame the issue in this way. It's a frustrating game, but Dallas Eakins will want another just like it on Saturday. If you look at the period from about 5 minutes of the first period through end of the second, that's music! You can't get more dominant in the NHL. If the pucks that should have gone in did go in, it's 4-2 after two and that's all she wrote.
Surely we can agree on this. Surely.
Dallas Eakins: "If we (out-shoot teams 40-26) every night, we will have a very, very good season." 
Money. Absolute money. I think losing opens Eakins up to all kinds of criticisms (he didn't play the final game with his opening night lineup, he dressed Brad Hunt and paired him with Justin Schultz, and on it will go today) but fact remains he won the possession battle and if the goaltending and luck are back to do (re-mi) this thing is a win.
 GAME CORGI'S
Are here. Nuge 80%, Eberle 75%, Hall 74.1%, Brad Hunt 72.4%. It's a tough day if you're looking for a bad number in that bunch, and the TOI totals are very reasonable overall. I will say that Jeff Petry's 17:42 and Justin Schultz's 23:28 are a curio, but the Oilers don't value Jeff Petry for what he is (Petry was 75% Corsi last night, Schultz 60%) and we're simply going to have to accept it.

We're going to read a lot about Scrivens today, and he was outplayed by the guy at the other end last night. I'm happy to see how Fasth does on Saturday night, but the numbers suggest there isn't a lot to choose between these two men. Going back to the APBA games again, if we play enough games Scrivens' numbers this season will eventually reflect his career numbers, injuries and swarm aside.
WHAT'S THE BAD NEWS?
Well, the problem is you develop a past. Dallas Eakins and this group of Oilers don't have a massive canvass to paint their masterpiece, and fact is the organization would have been better off losing the Corsi battle and winning the game. OVER THE LONG TERM that's not true, but this organization has a fragile fan base whose rage could reach DEFCON ONE by Saturday at midnight. If they lose in Vancouver and Los Angeles AND Phoenix while doing well in the Corsi battle?
Well, I'll be here talking about good indicators but I wonder how many of you will be listening. It's one thing to buy the logic and reason in the morning dawn, another to do it after a Saturday loss to the left coast Canucks with the demon liquor running all round our brains.
What's that old Chinese proverb? May you live in interesting times? I've always felt it sounded more like a curse.
LOWDOWN WITH LOWETIDE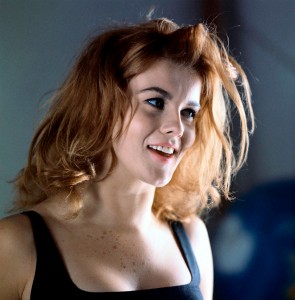 At 10, Lowdown hits TSN 1260. Steve Lansky from Bigmouth Sports kicks it off, followed by Matt Henderson of Hockeybuzz to discuss the game last night. At 11, Jesse Spector from The Sporting News will talk baseball's LCS and then Paul Almeida will drop in to pass along his own unique brand of sunshine. 🙂 Dave Jamieson helps wrap it up with Oiler and football talk, and then it's the weekend!
@Lowetide_ on twitter and 10-1260 on text.