Based on the verbal from yesterday, there's a chance Taylor Hall plays tonight. Taylor Hall on one small toe is better than most things we've seen in an Oilers uniform this century, so bring it on!!!
Taylor Hall: "There's not too much pain anymore. The pain dissolved after a couple of days. It's more of just strength and being able to rely on it. Like I said, [today] was another good day and I want to keep going."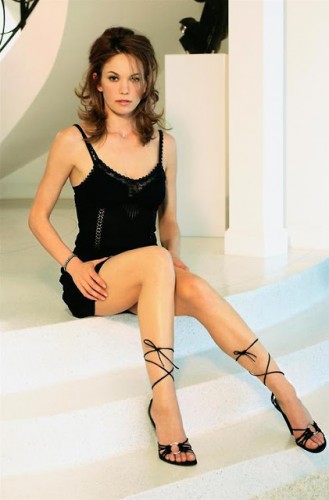 THE COVER PHOTO IS BACK!
I want to express my sincere thanks to Robert Andruchow (Owner, Designer) and Bryan Ly (web developer) of  Big Pixel Creative. After my 'cover photo' issue awhile ago, Robert extended an offer to help with the problem and with Bryan identified and fixed it. Sincere thanks.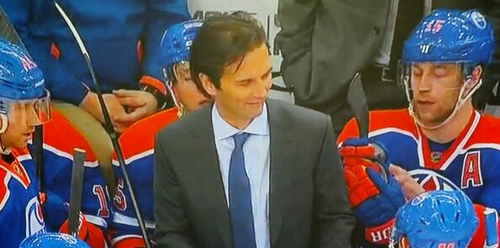 Dallas Eakins on things that are vital to being an NHL coach: "You need an extremely patient wife. Lots of times my wife's talking to me and I'm thinking about where I'm going to put Taylor Hall in the lineup." Source

It's an interesting read, there's a quote from Eberle in it that's worth noting as well. The thing about Eakins is that he HAS grown this season, and I'd suggest his deployment of the forwards is Item 1 on the list. He is still trying to figure out the blue, but part of that (imo) is due to injury (Petry), adjustment (Fayne) and that damnable thing about prospects not developing in a straight line (Marincin). There's a category name for Nikitin, but it's a bad word, in bold, that is not spoken in mixed company.
LINES
If Hall is back, I think there's a chance this team can begin to ice two legit scoring lines as the season rolls. Now, they are badly in need of a legit center for the 2line, but even with the clay available we can discuss the idea. Here's my ideal lineup based on what's idling in the driveway.
Hall—Arcobello—Perron
Pouliot—Nuge—Eberle
Purcell—Leon—Yakupov
Hendricks—Gordon—Joensuu
I put Hall's line first but don't go crazy it's just a list and I don't hate Nuge. The one item I'm unsure of is Yakupov, because he's about to go off and maybe playing with Hall tips the scales. If you place Yak on Hall's line, I worry about two things: the defensive ability of the 1line and the speed of the 3line. I do think we can begin to talk about Yakupov eventually passing Eberle and Perron, though. He's miles better now than a year ago, just miles. If you watch Yakupov without the puck, I think it's safe to say he's showing more effort (if not getting better results) than Eberle, so all that is left is experience and learning more about positioning. We're on our way, thank you Edmonton Oilers for your patience!

I think the big item for Edmonton these days is the closing of the SF-SA gap after ages and ages of horrible. Now, they could draw in Luke Gazdic tonight and go for a two week swim, but I do think the idea is to turn north this season. For me, not adding a veteran center is kind of hedging the bet—"we'll go with what we have and if we're out of McDavid range then we'll stay the course"—but most of the cannons are going in the right direction these days. And the Gazdic sit is an example of it.
BLUE BLUE WINDOWS BEHIND THE STARS
We have our first true pairing of the year. It's bad news in a way—that's the rookie rocking chair—but as long as the Corgi's adore them it matters not (until injuries arrive, then these kids need to play).
I don't remember the last time a defenseman for the Edmonton Oilers was truly this bad. I mean, just incredibly bad. WOW. Scott Howson is by reputation a smart guy, but that's  a ten-Gravol move if I've ever seen one. I imagine he walks softly past MacT's office most mornings after a game. Incredible. I do like Fayne, he appears to be as advertised and should have good numbers if they don't tie an anvil to him every night.
Jason Strudwick was on the Lowdown this week, and we talked about Aulie. Struds suggested that, as a player, you love it when the coach uses you in exactly the right spot for your skills. At that time, Aulie was playing with Fayne and having a good time of it. However, Dallas Eakins continuing efforts to find a miracle cure for Justin Schultz has Aulie's number (apparently) up tonight, so it's a tough gig for the big man.
THIS TEAM, THIS TIME
I believe in a lot of this team. Taylor Hall racing down the wing, Ryan Nugent-Hopkins stopping up, finding the trailer, Eberle in close, Yak's future, Perron's brain, Pouliot's tool kit, that golden 4line. I believe in Petry, the kids, Fayne's on the rise.
They have to fix center, ladies, and one of these goalers must go on a .940 run soon. It don't mean a thing if it ain't got that swing, and that means taking care of your own end.
Hurry Cody Eakin. We need you. And let's find Leon a good spot somewhere, so we don't waste an entire season on a damned fine prospect. Right?