The decision-making process of  the Edmonton Oilers is difficult to follow in many areas, and it really gets unusual when discussing Darnell Nurse and Leon Draisaitl. As you'll recall, the club gave Nurse a cup of coffee in the NHL and then sent him back to develop. Based on recent reports, young Nurse is taking his disappointment out on OHL kids and touring Russians, with an eye to making the big club in the fall. More on that timeline in a moment.
Craig MacTavish: "We'll make that decision on whatever's best for Leon. We don't want to put him in a situation that's not best for his development. That's really what we'll be basing that decision on. We think he's got lots of game, lots of size, lots of strength; he has lots of NHL-ready attributes but we don't know that they'll all mesh to the point that he can play this year and we'll make that decision based on what's best for him."
LEON DRAISAITL TOI LAST FIVE GAMES
Nov. 7 at Buffalo: 10:57
Nov. 9 at NY Rangers: 11:03
Nov. 11 at Nashville: 7:25
Nov. 13 vs. Ottawa: 9:29
Nov. 16 vs. Arizona: 8:53
Lots of headlines on the way screaming 'Oilers fancy stats spike isn't helping' that will miss the point by a mile. The Oilers have the Corsi's headed in the right direction, and if they can get league average goaltending and tighten the blue things will look better. The other problem comes from using Leon Draisaitl like he's an NHL player and not going the Nurse route. It can be very costly in terms of this young man's development. What's right for Lean? Yes. Good question.
BILL VIRDON HEARTS DOUG FLYNN
Allow me to tell you the story of these Edmonton Oilers by telling you the story of the 1983 Montreal Expos. Montreal was a strong contender 1979-82 but by 1983 Bill Virdon was manager and he was dull as dishwater. Now that Expos team had young talent everywhere and the everyday lineup boasted:
Tim Raines, who was a brilliant leadoff man, scoring 133 runs, driving in 71, and stealing 90 bases.
Andre Dawson, whose power was so great Olympic Stadium could not hold him. 32 homers, 113 ribbies.
Gary Carter, the best hitting catcher of his generation.
and some nice complementary pieces. HOWEVER, the Expos under Virdon also employed Doug Flynn, who was a decent fielder but couldn't hit worth a tinker's damn. Any normal human would have played the living hell out of Bryan Little, but Virdon had his game plan (which also included Al Oliver, he of the 8 home runs, at first base) and Doug Flynn was his second baseman. Stubborn? I can't begin to tell you.
Lesson: ALL of the good work done by Raines, Dawson and Carter was undone by Flynn and the other addled bats in the lineup. So even though no one had a Gary Carter, the Expos gave away at 2B (and 1B and RF). Overall, their offense wasn't special in any way.
And that's why having Leon Draisaitl and Mark Arcobello playing on lines that need to provide offense at evens isn't a good idea. The 5×5/60 numbers for Arco (1.20) and Leon (1.03) are basically Doug Flynn. It isn't working, but the Oilers under Craig MacTavish are convinced it will.
So was Bill Virdon.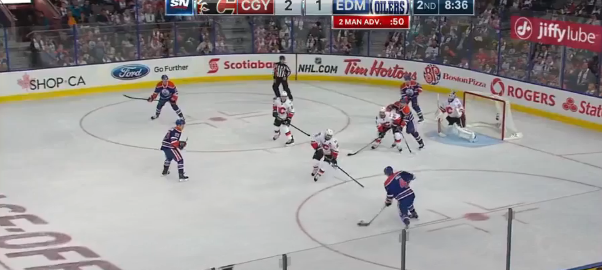 WHY AREN'T THE OILERS SCORING MORE?
With the Corgi's dancing, the Oilers should be scoring more but they are not. As an example, here's what the improved Corsi for looks like for Taylor Hall year over year?
TAYLOR HALL 13-14

5×5 points per 60: 2.91 (1st among regular forwards, 4th in NHL)
5×4 points per 60: 4.29 (4th among regular PP forwards)
Corsi For 5×5 %: 44.4 (+0.4 Corsi for Rel %)
Qual Comp: toughest among regular forwards (top line opp)
Qual Team: 2nd best teammates among regular forwards (top line)
Corsi Rel: 2.4 (6th best among regular forwards)
Zone Start: 57.9% (3rd easiest among regular forwards)
Zone Finish: 49.6% (2nd best among regular forwards)
Shots on goal/percentage: 250/10.8% (3rd among F's>100 shots)
Boxcars: 75gp, 27-53-80 (led the team in points)
TAYLOR HALL 14-15

5×5 points per 60: 2.35 (down from a season ago)
5×4 points per 60: 1.84 (down markedly from a year ago)
Corsi For 5×5 %: 53.2 (Up drastically from a year ago)
Qual Comp: toughest among regular forwards (top line opp)
Qual Team: 3rd best teammates among regular forwards (top line)
Corsi Rel: 9.8 (much better, a strong number)
Zone Start: 66% (better than last year)
Zone Finish: 55.6% (better than last year)
Shots on goal/percentage: 41/17% (much higher)
Boxcars: 12gp, 7-4-11 (on pace for 76gp, 44-25-69)
What's the answer? Well, I'll guess luck, PDO and that lingering problem involving not getting second chance scoring opps that Dellow talked about last season.
Dellow: What does this all tell us? I see three issues. First, the Oilers have become much more likely to dump pucks into the offensive zone with Hall on the ice at 5v5. Second, (in this sample at least but keep in mind that it was picked because it was pretty representative of the whole), they suck at retrieving those pucks.

Third, they've gotten worse at generating shot attempts when they do carry the puck into the offensive zone.

"
So there's progress and yet more work to do. I believe they're miles better at puck retrieval and look to carry it in when possible. Not all the way there, but a recognition that the goal is 'under control' entry. That shot attempt part is a big deal, at evens and on the PP. They're much better at getting the shots, now the pucks have to go in and the club needs to be dogged in their determination.

TURNING NORTH
The great thing about Eakins now that he's more comfortable in his own skin as head coach (and please don't ask me about that ridiculous ESPN survey) and he usually puts the answer out shortly after we're asking the question.
Eakins:  "Early in the season, when we were playing well and not getting the result and we still felt fairly good about it. Whatever the measure we were using, how we felt through a number of our losses this year, was that we're better than we were last year — and we are.  We should feel good about that, but the time for those feelings is done now.

It's time now

. We've shown that we can play with teams. We've shown that we can out-play teams. We've showed that we can get both points and we have to turn the heat on now. It's time to turn the heat up on ourselves, for the result." Source

I love the fact that Eakins isn't bitching about the holes in the roster (Eakins at TC famously mentioned the C depth chart was Nuge, Gordon "and then there's a whole bunch of mud after that") and discussing results as if they have to happen. He is at the mercy of:
Luck
Goaltending
His GM's ability to address the center position.
Still, he's hammering through. I'm warming to Eakins in year two. If Craig MacTavish can find him a reasonable center, and the goaltending comes around, this team could hammer the Corgi's at 50% for the year and win 35 games. I believe that. Doubt you do, but that's the fun of being a fan. None of it happens without a center upgrade though, and right now I'll peg them at 26-30 wins.
BARONS' GAMEDAY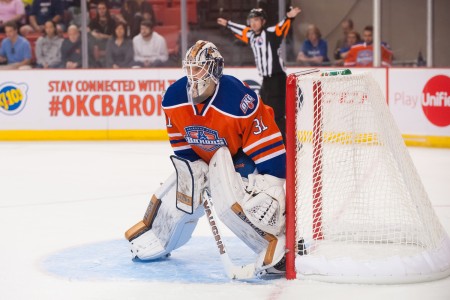 It's an early Barons' game (starting in about one hour) and I'll talk to Eric Rodgers about the Barons and their season this morning on the Lowdown. Jason Gregor had coach Todd Nelson on the show yesterday and the coach had a couple of interesting items:
Nelson: "(Kale) Kessy has turned the corner. He is playing well at both ends. The same for Curtis Hamilton. Our role players have been good." 
Nelson on Lander: "He is doing more than he was last year. He is moving his feet a lot better which will help him in the NHL."
More Nelson on Lander: "It is up to the player to take ownership in improving his game. Anton does that after every practice."
Those quotes are via Jason's twitter. The photo is by Rob Ferguson, all rights reserved.
LOWDOWN WITH LOWETIDE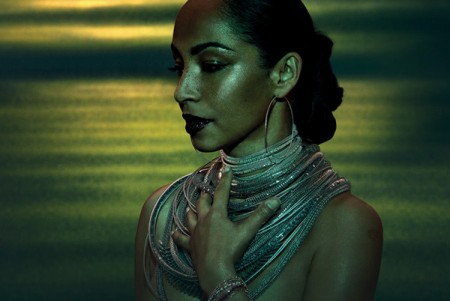 At 10 this morning, TSN 1260. Scheduled to appear:
Jonathan Willis, Cult of Hockey, Oilers Nation, Sportsnet. Jon will talk to us about Leon, Martin and turning north.
Eric Rodgers, Tend The Farm. Update from OKC, if you have questions let me know.
Travis Yost, TSN Analytics. The developing Nuge, and we'll make our weekly Ottawa-Edmonton C-D trade.
Corey Graham, TSN 1260 Oil Kings PBP. We'll talk about the Oil Kings and the emerging powers in the WHL.
10-1260 text, @Lowetide_ twitter. See you on the radio!