The Edmonton Oilers are taking stock for next year and for me that begins with the top line. Keeping Nuge, Hall and Eberle may not be possible but if they ever get a power play worth the price of admission that line could score 90 goals in a season. I'd keep them all. Is it possible? How many dead contracts can you lose between now and summer?
THE BAD CONTRACTS!
Niki Nikitin, $4.5M this and next season. I can't remember a more disastrous free agent signing by the Edmonton Oilers, and MAN there are candidates. Nikitin has been a disaster from the start, made worse by the club playing him when he was clearly less than 100%. I don't think you can trade him now, maybe next year at the deadline. I don't think the Oilers buy him out but that's what I'd do.
Justin Schultz, $3.675M, RFA and on the way to a pay day. I'm beginning to think Edmonton may ask for some money back based on the season. Schultz is showing some signs of recovery but he isn't a lock for the future in Edmonton imo.
Andrew Ference, $3.25M and UFA in summer 2017. We've heard rumblings of a trade, that would be a brilliant result. I don't think that happens, but a buyout this summer should be considered. Ference is a captain so I doubt it happens.
OILERS FORWARDS IN A BOX
| | | | | | |
| --- | --- | --- | --- | --- | --- |
| PLAYER | BOXCARS | CORSI FOR % | OZ STARTS | 5X5 PER 60 | 5×4 PER 60 |
| ANTON LANDER | 13, 1-6-7 | 46.2 | 45.9 | 2.30 | 5.33 |
| DEREK ROY | 14, 3-5-8 | 49.8 | 62.9 | 1.97 | 2.89 |
| TAYLOR HALL | 41, 11-18-29 | 51.1 | 58.4 | 1.93 | 2.69 |
| BENOIT POULIOT | 32, 11-6-17 | 50.7 | 57.7 | 1.89 | 2.56 |
| RYAN NUGENT-HOPKINS | 48, 12-18-30 | 51.3 | 60.1 | 1.83 | 1.84 |
| JORDAN EBERLE | 49, 13-18-31 | 52.0 | 62.1 | 1.66 | 3.68 |
| MATT HENDRICKS | 45, 6-6-12 | 45.8 | 17.5 | 1.48 | 0.00 |
| MATT FRASER | 13, 3-4-7 | 48.4 | 50.0 | 1.44 | 4.81 |
| TEDDY PURCELL | 50, 6-15-21 | 51.3 | 57.2 | 1.38 | 3.71 |
| ROB KLINKHAMMER | 11, 0-1-1 | 50.6 | 42.2 | 0.94 | 0.00 |
| BOYD GORDON | 45, 6-4-10 | 43.1 | 18.2 | 0.92 | 2.37 |
| NAIL YAKUPOV | 50, 5-7-12 | 45.8 | 64.9 | 0.89 | 1.78 |
| LUKE GAZDIC | 17, 0-1-1 | 45.9 | 64.1 | 0.55 | 0.00 |
Man this is some kind of list now. Consider:
Anton Lander, who literally could not get arrested in the past, is leading the Oilers in 5×5 and 5×4 scoring. God I hope Paajarvi (and Krueger) read the dailies.
Derek Roy has been productive (some of these numbers are all season) but lordy he was a gas in Calgary. He blew a shoe or something Saturday night.
Taylor Hall isn't having a great season but that 5×4 number is impossible.
Benoit Pouliot is a really nice hockey player.
Nuge! Love his game, where did that PP witchcraft go?
Eberle gets a lot of guff but he's still going to score 20 in an off-season.
Matt Hendricks is having a very good year. Full stop.
Matt Fraser needs to be more consistent but he appears to be a first shot scorer.
Teddy Purcell has been fading in 5×5 scoring but has one of the best 5×4 numbers. His speed is an issue for next season.
Rob Klinkhammer is a fun player to watch. Hits like a Mack truck.
Boyd Gordon is probably the MVP. Again.
Nail Yakupov is having a painful season.
Luke Gazdic got a point!
 OILERS BLUE IN A BOX
| | | | | | |
| --- | --- | --- | --- | --- | --- |
| PLAYER | BOXCARS | CORSI FOR % | OZ STARTS | 5X5 PER 60 | EV TOI |
| OSCAR KLEFBOM | 28, 1-4-5 | 50.2 | 50.2 | 0.63 | 18:29 |
| JEFF PETRY | 49, 4-7-11 | 50.4 | 42.9 | 0.42 | 18:22 |
| JUSTIN SCHULTZ | 49, 3-16-19 | 50.4 | 61.6 | 0.92 | 18:22 |
| ANDREW FERENCE | 47, 2-6-8 | 47.1 | 40.1 | 0.52 | 17:51 |
| NIKITA NIKITIN | 34, 3-5-8 | 48.5 | 52.0 | 0.57 | 15:43 |
| MARK FAYNE | 50, 1-5-6 | 47.0 | 45.2 | 0.33 | 15:15 |
| KEITH AULIE | 14, 0-0-0 | 49.1 | 45.2 | 0.00 | 11:58 |
 Jeff Petry has a terrible ZS and still hits 50% possession. His TOI has increased all season, too.
Oscar Klefbom is finding his way. Another 30 games should help, he's top four now and next year.
Justin Schultz has improved to my eye but there's no way you keep him over Petry.
Andrew Ference is not a popular man but has the toughest zone starts on the roster and has a reasonable Corsi (this is 5×5).
Mark Fayne doesn't play as much as I thought he would and doesn't get the punishing ZS's either. Curious handling.
TOP TEN PLAYERS IN THE 2015 DRAFT
(1)C Connor McDavid, Erie Otters (OHL) Brock Otten: Everyone knows about his offensive talents (elite speed and vision), his overall game has improved.
(2)C Jack Eichel, Boston U (NCAA) Scout: "But off the rush, I would say Eichel's is better. That's where he can be the most dangerous."
(4)D Noah Hanifin, Boston College (NCAA) Scout: "W

orld-class wheels, elite offensive skills and can run a power play.

"



(5)C Dylan Strome, Erie Otters (OHL) Brock Otten: Strome is the prototypical 2015 NHL centerman. Big, strong, and skilled.
(3)R Mitch Marner, London Knights (OHL) Brock Otten:  His play with London has been absolutely exceptional the last few months.
(6) D Oliver Kylington, Farjestad (SHL) Goran Stubb, Central Scouting: "He's a mobile, good, two-way defenseman with excellent skating ability. He loves to join the rush and plays a solid positional game in the defensive zone; he makes a good first pass."
(7) D Zach Werenski, Michigan (NCAA). He makes good decisions with the puck as well as reading plays defensively. He skates well, is collected with puck, and able to make solid outlet passes.
(9) D Ivan Provorov, Brandon Wheat Kings (WHL) Cody Nickolet: He's smart, he skates well, he moves the puck hard and accurately and he can play in any situation you put him in. Think of a guy like Mark Giordano.
(8) R Mikko Rantanen, TPS Turku (SML). Rantanen is a combination of elite-level hockey sense, silky smooth hands, and nimble skating. EP

(10) C Nick Merkley, Kelowna (WHL). Cody Nickolet: Merkley brings a number of attributes to the table including a second-to-none playmaking skillset among WHL draft-eligibles. Along with that he has a smooth but powerful skating stride and the ability to slow the game down.
I think we have the top five surrounded and are now just working on the order. Bob McKenzie lists Marner as a RW and he played that position at the Prospects game. That might be enough to make a difference in the Strome/Marner race. I slotted Hanifin back at No. 3 after a revealing conversation with Kirk Luedeke on the Lowdown. Hanifin just turned 18 and is playing NCAA, meaning there are 23 year olds (and older!) lining up against him. It's a significant item.
SUPERSTITION AIN'T THE WAY
Dallas Eakins on @TSNAnalytics: The full quote on the Tyler Dellow email. pic.twitter.com/bxoX5pBxjq

— McGuire, Liam (@LiamRMcGuire) January 31, 2015
A few people have asked me to express an opinion on this, so here goes. There are three things I want to address:
The war is over. These skirmishes these days are like gunshots from troops who don't know the war is over yet. I've said this before but there is media in town that pays attention to advanced stats and media that does not pay attention. The lines have been drawn and we'll see who wins. As in all things, ratings (in this case eyeballs) will impact the reality of one business or another and we'll see change. If the Cult of Hockey doesn't bring eyeballs to the EJ site I'm a monkey's uncle. If I'm a major newspaper in Edmonton, I would want to get my own CofH UNLESS I believe it's a fad or passing fancy. We'll see. The NHL's new adoption of fancy stats suggests the war is over and now it's time to get the snipers out of the trees. NOTHING that gets argued online, on air, on the streets, has real value now. The nerds won.
I know Tyler Dellow pretty well, or as well as you can know someone without meeting them (the internet is a funny place) face to face. I had my quarrels with Tyler, back at HF, and he was very patient and helped me through the process of learning. I use hyperbole in my arguments (you may have noticed) and there had to be times when the math folks rolled their eyes but we got through. I'm not going to defend Tyler's online verbal, he doesn't need it and there are probably thousands of tweets I've never read. I can say that in discussing hockey (and other) topics over a decade he has been patient and supportive to me. The worst thing he ever did to me is challenge my long established beliefs and view of the game. I don't think that reaches the status of 'prick' but your mileage may vary.
I know the media pretty well too, although can't say we've had long discussions about anything. I can say all of the people you'll read in the newspaper today worked their butts off getting where they are and that is one tough business. I think the writers (correctly) view bloggers and fancy stats folks as a threat, someone who could/will take their jobs. Travis Yost got a job at TSN analytics and he was writing for Hockeybuzz when we first met along the trail. The stuff Yost writes has terrific value for a large audience but no traditional journalist in Edmonton could write anything he produces, and the only MSM sources (imo) for that information are Cult of Hockey and the Lowdown. The very fact I've parlayed this blog into a radio show is a reflection of the thirst for knowledge in this area. The media is focused (at some level) on calling Dellow a prick, but media folks you should see the next wave: They're coming for your job. If you believe fancy stats have no value, reconsider because an enormous percentage of your audience is ahead of you. If you feel you should get to know these things and their value, call or email. I'll walk you through what I know and if I can't answer it I'll find someone who can. This isn't a matter of your lack of intelligence, this is a matter of you being stubborn. There is no middle ground on this, and in the words of the great Stevie Wonder, when you believe in things you don't understand, you suffer. No one is saying 'don't watch the games'  and no one is saying 'the story line doesn't matter' but the whisper has grown to a scream on this one point: Hockey fans demand context to add to what they're viewing. They demand substance to the storyline and they do not care who got off the ice last at practice. Seriously. Your audience demands the full view, and you have to supply it. Or keep doing what you're doing and everything will take care of itself.
SCOUTING VAN-MINN
MacT (and either Lowe or Sammy, or both) were at the Vancouver-Minnesota game last night and I wonder who they were looking at? Here are a few guesses:
D Matt Dumba: Didn't play much, unlikely as he must be a big part OF Minnesota's future.
C Kyle Brodziak: It's possible the Oilers want another veteran hand but unlikely a deal would take place at the deadline.
D Nate Prosser: Big righty blue with some range of skills, perhaps in exchange for Petry? Could be.
C Erik Haula: He can play all three forward positions and has some skill.
D Luca Sbisa: An interesting option, he would not be my choice.
D Frank Corrado: Righty blue who can move the puck.
F Shawn Matthias: Bigger body can play center or wing.
L Ronalds Kenins: Some skill, not a lot of potential as a top six forward.
Thoughts?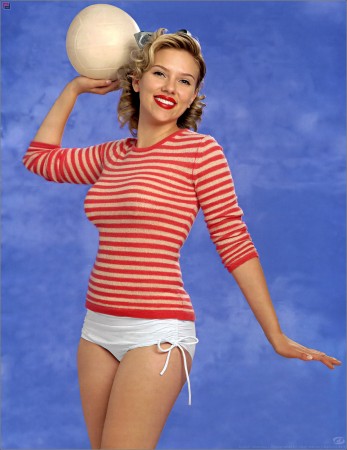 LOWDOWN WITH LOWETIDE
A wicked show to begin the week. TSN1260 at 10 this morning:
Scott Burnside, ESPN. Busy weekend, Ovechkin ripping it up and the playoff race in the west is wild.
Derek, Fear the Fin. Know thy enemy!
Dennis King, Oilogosphere Icon. Super Bowl craziness and oh, those Oilers.
Matt Fenwick, Battle of Alberta. The legend! We talk about how life has changed now that he's a celebrity!
10-1260 text and @Lowetide_ on twitter.