In 1973, the July Hockey News (it came by truck to Rexall Drugs in Maidstone and I bought it with money earned helping my Grandpa on his farm) told me about the draft. By then I loved the draft and had an active hatred going for the Habs (they had most of the picks, the jerks). I'm going to run the top 10 in that year's draft with their boxcars and you'll know instantly what stood out for me on that day in 1973.
TOP TEN PICKS, 1973 DRAFT

While we're here, I might as well pass along a few things. Sam Pollock walked Bill Torrey around the Mount Royal Hotel for an hour before the draft trying to pry Potvin from the Islanders. Thank you Bill Torrey! Lysiak was a filthy player but highly skilled, didn't get famous really until Chicago but he was an excellent center—tripped a ref once, got suspended. Vervegaert had some good seasons but faded, something Canucks first rounders did a lot during those years. McDonald was a rambunctious winger with some skill when he arrived in the NHL but he settled in as a tremendous offensive shooter long before the Leafs took leave of their senses.
John Davidson was drafted by St. Louis, famously because Pollock sent them that pick with the agreement Boston wouldn't get the goalie. Jackass Pollock! Then Boston apparently took Savard to spite Pollock (!!!!) which was followed by the HHOF pick. Bob Neely was a center in 1971-72 but Roger Neilson turned him into a defenseman and the kid was so good at it he was taken Top 10 overall.
Look at those boxcars. In a round devoted to 100-point men and 50-goal scorers, a guy who pops 22 goes No. 8 overall? That's what caught my eye in summer 1973, when everyone else was walking the dog or mowing the lawn or enjoying a nice cool brew. What the hell are the Habs up to? Bob Gainey informed me every game from 1973 to 1989 and after awhile the questions stopped and the Hockey News was lost and only the memory remained. And here we are.
CROUSE?
In order for Lawson Crouse to be a top 10 (some say top 5) selection you'd need to prove to his defense approaches Gainey level or no sale. What do we know for sure?
Crouse is huge (6.03, 212)
Crouse played a 4line role for Team Canada at WJ's and impressed everyone with his size and ability to intimidate.
Crouse is a hockey player, not a goon.
Crouse is not a big time scorer (35gp, 18-10-28; the NHLE is 82gp, 13-7-20).
Crouse plays on the power play (35gp, 4-2-6) and penalty kill (35gp, 1-0-1) but most of his points are EV (35gp, 13-8-21).
He has 60 pims in 35 games, that's a lot in this era. It looks like four fighting majors.
None of this implies he belong in the first round. The top 10? Come on. Top FIVE? In a draft like this, a scouting director is basically taking the gaspipe with that selection.
Lawson Crouse has 6 goals and 12 points in 11 games since returning from the U20s.

— Corey Pronman (@coreypronman) February 1, 2015
Pronman has him moving up sharply and I have a great deal of respect for Corey. IS there a special defensive kicker here? It's important because the 'saw him good' crowd are barking on this one. Let's have a closer look.
Brock Otten, OHL Prospects: Crouse is a coach's dream. He does almost everything well on the ice. He could probably step on to an NHL 4th line right now and not look out of place.

His two-way game is incredibly polished and he makes so many plays (whether it be a good pass, a forced turnover, a check to separate his man from the puck) that don't make it on the score sheet.

Crouse also happens to be a very big kid who plays big and has no fear of throwing his weight around. The offensive skill set is definitely still developing. His confidence in using his shot and driving the net is still evolving. He certainly doesn't have the offensive potential of a guy like Strome. But, he's about as sure a bet to play in the NHL as you'll find in this draft. Source
That's the kind of thing we're looking for—two-way game stands out and a great deal of defensive acumen—but anecdotal information is one thing, Bob Gainey level skill without the puck is quite another. I think the scouting end, the 'saw him good' verbal, is summed up nicely by Kyle Woodlief of Red Line Report:
Woodlief: "There's not a whole lot he can't do. He can play the big game any way you want it." Source
I think a team like Calgary or the Rangers grab him and I don't think Edmonton takes Crouse with their lottery pick. In MacT's two drafts he has devoted the top pick to an up the middle player (D Darnell Nurse and C Leon Draisaitl) and one suspects that will not change this time around. That isn't to say Crouse isn't top 10 on the Oilers lists, though. I have him No. 19 on my latest list and if the young man can't reach 1/1 points-per-game or better by season's end there could be 30 players ahead of him. My guess is he goes No. 7-12 in the draft and if he falls below that we might see Edmonton attempt to trade up and get him.
THE GAME LAST NIGHT
If you think Taylor Hall is a player Edmonton should trade, I need you to find a giant 2×4 and slap yourself upside the head with it. Nothing too drastic, maybe 10 or 20 times. The top line missed him and the other lines couldn't get a thing done, as Benoit Pouliot was also unavailable. The Oilers are razor thin everywhere but Hall's absence is especially notable, the Oilers don't mean a thing if they ain't got that swing. And good God almighty they have to convince their blue chipping it off the boards or glass is the last chance Texaco not the No. 1 option. Hideous execution for most of the back line, although treble Klef and jultzing Matilda continue to catch my eye. Nice to see Nelson run Petry and Fayne for a time, we talked about that during training camp as a nice shutdown option. Viktor Fasth? He's a good goalie.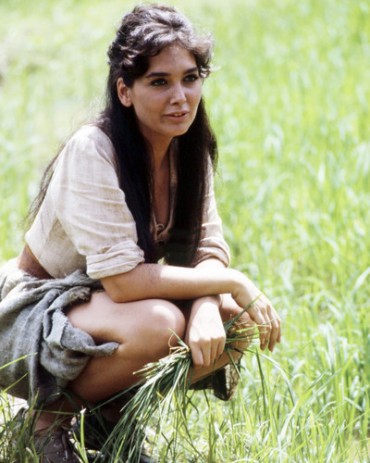 LOWDOWN WITH LOWETIDE
It's going to be a rocking good time this morning at 10, TSN 1260. Scheduled to appear:
Dennis King, Oilogopshere Icon. Oilers last night, Oilers on the road, Oilers without Petry. Expansion to Vegas.
Alex Thomas, Oilers Rig. What in the Jesus is the Beanpot?
Mark Spizzirri, Hockeybuzz. Red Wings are healthy and winning, will they bring in reinforcements? Petry?
Corey Graham, TSN 1260. Oil Kings on the road this weekend, we'll check on Corey and the team.
10-1260 text, @Lowetide_ on twitter. Don't miss it! One show only!