Saturday night in Toronto can be tough, Oilers fans have seen good and bad in the big Smoke over the years. This past Saturday was truly noxious, complete with some of the worst defending since the 1974-75 Washington Capitals. 2006 was a long time ago, the rebuild keeps getting re-set and the team crumbles like crumb cake at the first sign of danger. What the hell? It's exhausting to be an Oilers fan, can't imagine what the team feels like. Taylor Hall flew home, Jeff Petry took the next day off and the furious fanbase licked their wounds and wailed at the Gods. The team crawled from the wreckage and headed to the birthplace of Frank Sinatra (actually Newark is 30 minutes from Hoboken, Sinatra's birthplace).
 LOWETIDE TOP 10, 2014-15
(1)C Connor McDavid

, Erie Otters (OHL) Actual Jesus.


(2)C Jack Eichel

, Boston U (NCAA) Franchise player.


(4)C Dylan Strome

, Erie Otters (OHL) Exceptional offensive player, the good Strome and the other guy is terrific.


(3)D Noah Hanifin

, Boston College (NCAA) Complete skill set, just turned 18. Franchise blue.


(5)R Mitch Marner

, London Knights (OHL) Elite offensive player in junior, stunning skill.


(8) D Ivan Provorov

, Brandon Wheat Kings (WHL). Considerable evidence he'll be the best offensive defenseman in the draft.


(6) D Oliver Kylington

, Farjestad (SHL) Wonderful range of skills, could be best defender in the draft.


(7) D Zach Werenski

, Michigan (NCAA). May be hurt or helped by similarity to Hanifin. The better offensive player of the two.

(10) C Nick Merkley

, Kelowna (WHL).Powerful skater with terrific play-making ability.


(11) L Evgeni Svechnikov

, Cape Breton (QMJHL). Major skill, size, speed.
HALL'S INJURY
Todd Nelson: "It wasn't responding like we wanted it to. He's going back to get an MRI just to make sure that we know what we're dealing with. Then we'll go through the process after that." Source
From Bobby Orr to Wendel Clark to countless others, I've seen this movie before. The individual injuries are one thing but for Taylor Hall to accumulation and the lost time is becoming a bigger factor in his career trajectory. He's a brilliant player but he may never shine as brightly as we had hoped for on his draft day. A damn shame and a sobering backdrop to what will probably be the crowning of a new franchise king this summer. The modern Edmonton Oilers run through youth like armies at war: They are regarded as a never-ending resource. Godspeed, Taylor Hall. Here's a brief history of Hall injuries:
March 5, 2011—suffers ankle injury and misses the remainder of the season.
November 2011—left shoulder injury, misses 7 games.
January 2012—head injury, misses two games.
March 18, 2012—concussion, misses the remainder of the season.
March 2013—hamstring injury, misses one game.
November 2013—left knee injury, misses 7 games.
November 3, 2014—sprained mcl (right knee), misses 6 games.
January 27, 2015—takes puck off leg in practice, ankle injury.
February 8, 2015—Flies home to have another look at that ankle.
CURRENT ESTIMATED TRADE VALUES (DEADLINE EDITION)
Boyd Gordon: I think he could fetch a pick inside the Top 50 overall—and that's in a deep draft. Gordon can help in multiple areas, he'd have significant value.
Jeff Petry: A late second or third-round pick. Petry is a younger blue but the team trading for him has no guarantee he'll sign. Strictly as a rental, I think the pick lands somewhere between No. 55 and No. 80.
Viktor Fasth: A fourth-round pick. I think he's played well enough to not only increase value but improve his odds of being dealt.
Matt Hendricks: A fourth-round pick. Hendricks has more value (imo) to Edmonton than he would if cashed but I wanted to mention it because Elliotte Friedman suggested there would be some interest (while he also said it was unlikely the Oilers would let him go).
Derek Roy: A fourth-round pick.  There's a chance Edmonton will sign him but if they do make a trade I suspect the pick will land around No. 116.
SHOPPING
One of the things MacT said the other day is he didn't anticipate adding anyone (as he did with Viktor Fasth a year ago). I think we'll see the following over the next few weeks and then into summer:
Deadline deals that bring in picks and prospects. I think the idea is to stock the cupboard after last season's bizarre draft.
Callups for auditions that may include four or five new NHL players.
College signings (including goalie O'Connor).
A quick slicing of several RFA's (candidates include Nail Yakupov, Matt Fraser, Tyler Pitlick, Anton Lander, Keith Aulie, Martin Marincin, Brad Hunt, Brandon Davidson, Curtis Hamilton, Tyler Bunz, Andrew Miller, Kellen Lain, Frans Tuohumaa) via not qualifying or trade. Some may move to Europe ala Roman Horak.
A summer spent targeting two or three specific pieces (Niemi, Seabrook, Hanzal types) to help this team up the middle.
Fewer overall additions but impact procurement. That's my guess.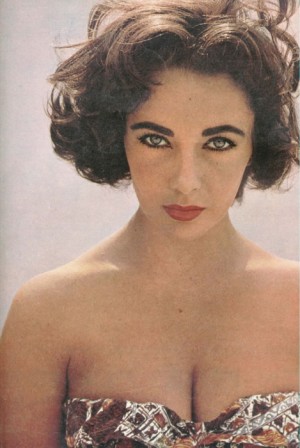 LOWDOWN WITH LOWETIDE
We hit the ground running at 10 this morning, TSN1260. Scheduled to appear:
Scott Burnside, ESPN. We'll talk trade deadline and I'll ask about a few specific spots (Blues, Flyers) as we head to March 2.
Scott Mitchell, Calgary Sun. CFL Free Agency tomorrow! Plenty of interesting talent available, we'll chat about possible destinations.
Dennis King, Oilogshere icon. A stunning Toronto Saturday night, Now who is Mickey Mouse in New Jersey and Raptors!
11:25 open line, your opinion on the possible cost of season tickets at the Taj Mahal.
10-1260 text, @Lowetide_ on twitter. Non Stop Dance Hits starting at 10!