The Edmonton Oilers have some nice things coming down the pipe in terms of defensive help. New arrival Oscar Klefbom will be joined by Darnell Nurse in the next 12-24 months and the second tier includes men like Martin Marincin (who is really first tier), Dillon Simpson, Joey Laleggia (should he sign) and others. The key is to find an NHL veteran to protect and mentor these kids as they matriculate towards becoming established NHL defenders. It would also help if they could find a goalie who can stop 92% of the shots that are directed at him.
MY SHOPPING LIST
G Martin Jones, Los Angeles Kings: He narrowly beats out Antti Raanta because Jones' resume is so consistent. The least successful season he's had as a pro is this one and it's still good. I understand this is shopping at the same store as a year ago but I don't believe flushing Ben Scrivens is a good idea either. Devan Dubnyk recovered, so can Ben.
D's Andrej Sekera and Patrick Wiercioch: If MacT is serious about Klefbom—Schultz and Ference—Nikitin, then the team badly needs a strong, strong top pairing/shut down option. Sekera—Fayne might be that duo and Wiercioch will be needed when the veterans fail.
L Matt Beleskey: A solid even-strength scorer who could play up and down the lineup (Oilers top two LW's, Hall and Pouliot, had a hard time staying healthy this year), he can clearly deliver on a skill line.
C Derek Roy: He's helping Yakupov and that's no easy task. Much has been made about Roy's WOWY number but he's 50% away from Yakupov for the year (including all games) so I'm hopeful they sign him and commit to the young Russian (MacT's comments in this regard are very encouraging).
PROJECTED LINEUP
| | | |
| --- | --- | --- |
| LEFT WING | CENTER | RIGHT WING |
| TAYLOR HALL | RYAN NUGENT-HOPKINS | JORDAN EBERLE |
| BENOIT POULIOT | DEREK ROY (added) | NAIL YAKUPOV (rfa) |
| MATT BELESKEY (added) | ANTON LANDER (rfa) | TEDDY PURCELL |
| MATT HENDRICKS | BOYD GORDON | ROB KLINKHAMMER |
| LUKE GAZDIC |   | TYLER PITLICK (rfa) |
|   | | |
| LEFT DEFENSE | | RIGHT DEFENSE |
| ANDREJ SEKERA | | MARK FAYNE |
| OSCAR KLEFBOM | | JUSTIN SCHULTZ (rfa) |
| PATRICK WIERCIOCH | | NIKI NIKITIN |
| ANDREW FERENCE | |   |
|   | GOALIE |   |
|   | MARTIN JONES |   |
|   | BEN SCRIVENS |   |
I like the forward group and am encouraged by the additions of Sekera and Wiercioch. Klefbom—Schultz will get the offensive push so that means a great reliance on Fayne and the new hire when the tough times arrive. The third pairing waits for Nurse and maybe Nelson figures out a way for MacT to retain Marincin. It's going to be about the defense and goaltending again, I've decided that going low cost in Jones is better than investing a pile of Katz dollars on Antti Niemi. We wait.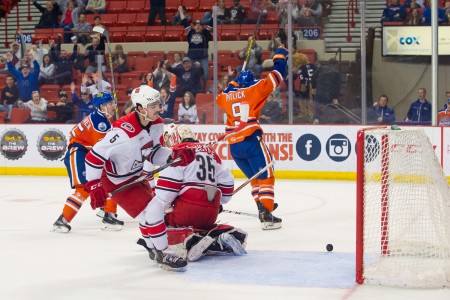 SECOND ROUND PICKS (UPDATED)
The Edmonton Oilers are likely to turn over much of their amateur scouting department this summer and one of the major reasons is the second round. Scott Cullen's great work on draft results tells us that a pick between No. 31-60 has about a 36% chance of playing 100 or more NHL games. He also tells us the 'average rating' for these players is 'very good minor league' player, which is a '3' on the chart. Using Cullen's 1-10 ranking (which is basically the one this blog has used forever) we can conclude that (so far) Stu MacGregor's picks are trending thusly:
2008: No second round selections
2009: Anton Lander (116 NHL games and fringe NHL, that's a '4' on the Cullen list)
2010: Tyler Pitlick (24 NHL games and minor league player, that's a '2' on the Cullen list)
2010: Martin Marincin (67 NHL games and fringe NHL, that's a '4' on the Cullen list)
2010: Curtis Hamilton (0 NHL games and minor league player, that's a  '2' on the Cullen list)
2011: David Musil: (0 NHL games and minor league player, that's a '2' on the Cullen list)
2012: Mitchell Moroz: (0 NHL games and minor league player, that's a '2' on the Cullen list)
2013: Marco Roy: Junior player and the clock hasn't started yet.
So, the report card at this point in the 2014-15 season has two players who rank as fringe NHL players and in the case of Lander I think we might be able to move him up to NHL regular (a '5') by season's end. Interesting. Cullen's 'line in the sand' of 100 games (and 36% success rate) implies the Oilers should get 2.52 Lander's from this list. They already have one (Lander) and Martin Marincin is 33 games away. What are the odds that MacGregor's second round selections cover the bet?
Now, a secondary question: Did the forensics ever tell us who made the final decision on the Musil selection? Moroz? Were these 'bpa' or 'need' selections? Who in the organization would be most likely to make a 'need' selection, the GM or the scouting director? The Edmonton Oilers biggest problem in regard to scouting, and I've said this before, is they can't fire Steve Tambellini again. That's my opinion. I'm still cheering like hell for Musil and Moroz by the way, at no point was it their fault the Oilers selected them in the second round. They delivered quality draft seasons and were rewarded. Let's make absolutely sure we separate the two, because it is completely unfair to punish the player in this instance.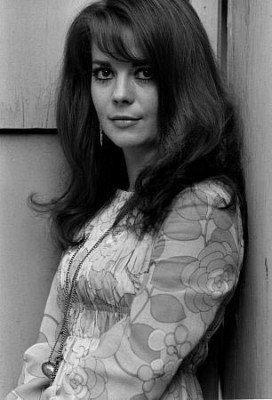 LOWDOWN WITH LOWETIDE
This morning at 10, TSN1260. BIG show, lots of fun!
Dennis King, Oilogosphere Icon! Oilers spring, baseball!
Corey Graham, Oil Kings PBP! The club is playing well enough to push Kootenay for the top wild card spot. Can they catch them?
Antony Bent, Everton Fan! My co-host for the new Soccer Sunday show, beginning first Sunday of April. WHY is he an Everton fan? Can he stop?
Jeff Hauser, Radio Hauser. The Philadelphia Eagles are scaring me.
10-1260 text, @Lowetide_ on twitter. This is going to be a blast!