In the Oilers last seven games, their 5×5 Corsi For % is 49.8. In all states, it's 50.3%. That's a very small sample size but something to track as we head into the fires of California. (Source: War-on-Ice).
Joey LaLeggia on EDM next year: "I've been told I'm going to fit in pretty well. I think there's a pretty good opportunity waiting 4 me."

— Mike Chambers (@MikeChambers) April 1, 2015
The Laleggia add really helps Edmonton's defense for next season but may well spell the end of the line for Brad Hunt. Make no mistake, Hunt is a terrific AHL defenseman—I'd call him an impact player at that level—but the chaos of his defensive play is too much for an addled defensive team like Edmonton. I do think Hunt could land somewhere.
It's interesting to see how many players have been signed already (or are RFA) for next year:
D Nikita Nikitin
D Justin Schultz (RFA)
D Mark Fayne
D Andrew Ference
D Oscar Klefbom
D Martin Marincin (RFA)
D Keith Aulie (RFA)
D Brad Hunt (RFA)
D Jordan Oesterle
D Brandon Davidson (RFA)
D Dillon Simpson
D Martin Gernat
D David Musil
D Darnell Nurse (entry level)
D Ben Betker (newly signed)
D Joey Laleggia (newly signed)
That's a lot of blue. There are currently 14 players (1-14 above) on this year's 50-man list (here) and of course Edmonton began the season with Jeff Petry on the roster. There are no obvious signings from previous drafts to come but there could be another college addition and I'm always on the lookout this time of year for a Euro addition in the Belov-Grebeshkov tradition. Among RFA's, I would guess Hunt is the most likely to go, with Marincin and Aulie also candidates.
The problem with all of these blue? Finding six who can help the team win NHL games next season. I think we may end up seeing Klefbom—Schultz, Nikitin—Fayne, Ference—Mandelbaum.
UN QUESTION, UN RESPONSE!
When I was a kid the French CBC would run games that weren't available on the English channel (Man Alive! or the White Oaks of Jalna were likely on) so any red blooded Canadian boy had to watch the Expos! They would do a one question, one response every game and the questions were lame ('what do you call a pop fly?' and the answer had candle in it) but I always thought it was a good idea. The Oilers do a fine job providing fans with interesting interviews on their site but it could be more fun if they went to some awkward places. Like:
"What does Frank Musil think about the recalls of Brad Hunt, Martin Marincin, Jordan Oesterle and Brandon Davidson?"
I think that would be an excellent question. Oilers lost Kenta Nilsson as a scout over Robert's situation (at least, it sure looked that way) and I'm certain (look, I'm a Dad) papa Musil isn't dancing through life with his boy sitting in Oklahoma City.
JULTZ

I've been thinking a lot lately about Justin Schultz. The Oilers are clearly all-in on him and the Corsi has improved (I think Dellow talked them into using Schultz as an offensive zone start regular, good on him) but the boxcars aren't great and despite his skill set Schultz isn't a great passer. You may disagree, because mostly these skill guys are great passers,  but Schultz just isn't the greatest at tape-to-tape on the fly. Trust me on this, it's something I watch closely (Orr was insane at it, the best of the modern era is probably Erik Karlsson).
The other day Jim Matheson tweeted out that Schultz should spend the summer shooting pucks but I'd have him practicing tape-to-tape coming out of the defensive zone. He may have been good at it long ago, but our skill defenseman looks like he has the yips.
I also think the club should use Martin Marincin as Schultz' partner next season. They were successful together in the AHL and Marincin's defensive acumen and ability to make the simple play effectively should mesh well with the stylized Schultz. That would free Klefbom for the top pairing with Brent Seabrook.
STANDINGS IN THE SHADOWS
Toronto (No. 27 overall) have a five-point lead over Edmonton (No. 28) who have a five point lead over Arizona (No. 29) who have a four-point lead over Buffalo (No. 30). The Sabres have a game in hand so you could see a flip at No. 29 but the Oilers are locked and loaded. We can probably call the top five in this year's draft now, although there's always a tweak or surprise it seems (Sam Bennett a year ago being one example).
Buffalo: C Connor McDavid
Arizona: C Jack Eichel
Edmonton: D Noah Hanifin
Toronto: C Dylan Strome
Carolina: C-R Mitch Marner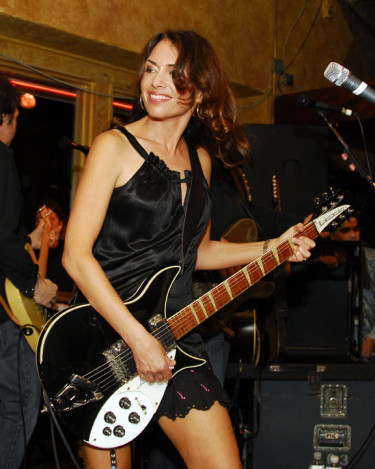 LOWDOWN WITH LOWETIDE
Would you believe a Manic Wednesday? Well, we'll try 10 this morning on TSN1260. Scheduled to appear:
Bruce McCurdy, Cult of Hockey at the EJ. We'll talk about defense 2015-16 and tonight's game.
Corey Graham, Oil Kings PBP. Our boys are up against it now, with a massive game tonight.
Matthew Cauz, TSN1050 Toronto. Blue Jays! Opening day roster has 15 kids! Or something like that.
Mike Chambers, Denver Post. Joey Laleggia is turning pro, we'll talk about the player and his college career.
10-1260 text, @Lowetide_ on twitter. Talk soon!