Our friend G Money has been doing outstanding things at his blog (Oilers Nerd Alert) and we've all noticed. Our other friend Rex Libris took some time to ask G Money a few questions about his work and the ideas behind them. Now, without further delay, a fire side (well, it's probably a computer screen) chat between Rex and G.
Rex: You've recently started a blog called Oilers Nerd Alert. With a title like that one would assume that it is stats heavy. Can you give us an idea of what sort of statistical analysis or topic you are focusing on? (I understand that it is fairly wide open, but how do you pick a topic to investigate?)
GMoney: The central theme right now is trying to draw out a little bit more resolution, more validity, in shot data (the much maligned and misunderstood Corsi, Fenwick, etc) by mixing in a little bit of the space-time continuum!
Specifically, I think there's lots of goodness to be had by looking not just at how many events happened, but the significance of where events happen (on their own or in relation to each other), and when events happen, within the game or in relation to each other.
Rex: What first drew my attention to your work was your concept of temporal corsi. Describe what this is and whether an inverse tachyon beam would collapse it or cause a further rupture to the IceTime continuum?
G: Temporal Corsi is just a fancy term to capture the time element of shot metrics.  There's been some interesting work on this so far.  Dellow has looked at effects within x seconds after faceoffs.  Parkatti and a number of others have looked at rapid-fire shots aka rebounds.  Unsurprisingly, those tend to have a very high likelihood of scoring.  Fangda Li in Toronto has looked at patterns of how shots unfold over an entire game.  War-on-ice includes rebounds and rushes in their scoring chance metrics.
The area that I'm particularly interested in looking at is cycles – what happens when a team holds possession for long periods of time in the offensive zone.  If you watch the Oilers, you see a lot of those – and not in a good way.  Does that create a lot of danger for the team being cycled, or is it just sound and fury?
Now as far as what all this work may do to the universe … as I go forward, I'm mildly concerned about creating black holes that will swallow the Earth.   The counterpoint is that, if Oiler pro scouting hasn't already created a black hole by now, I think we're safe.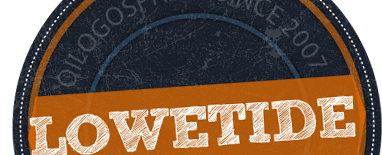 Rex: What do you hope to accomplish with the Temporal Corsi project?
G: In the 'small', if I can use the time element to refine shot metrics to provide a better fit to what we see by eye when we watch a hockey game, that will be … most excellent.
Until SportVu comes along and we can track every twitch of every player, we're kind of stuck with what we've got (and even with SportVu, it will take years for us to be able to build up the data, properly access and process it, and then build and interpret the analytical tools).  The time and space aspects of existing data are still underutilized I think, so that'll provide the fertile intermediate ground.
So in the 'large', time and space effects will help get closer to the holy grail of shot metrics and help to deepen our understanding of the game.
On a side note, somebody will read that and complain that you can't understand hockey with numbers.   I've never understood why there are folks that think hockey is too 'complex' to be understood by measurement.
There are an infinite number of vastly more complex human endeavours, from human physiology, to business, to chemistry, biology, and physics where measurement is necessary and fundamental to the process of understanding.  We'd all recognize that a doctor who relies entirely on diagnosis by eye and doesn't ever feel the need to run lab tests is probably a quack!  You can't run even the simplest business without some accounting measures.  Businesses have gone under because they didn't understand a few simple cash flow numbers.
The complexity of the game of hockey is childs play in comparison to either.  So how exactly is hockey too complex to be measured?
Observing a situation and then having some relevant objective measurements of that situation will always give you a better understanding compared to just observing.  Always.  I can't think of a situation where this isn't true.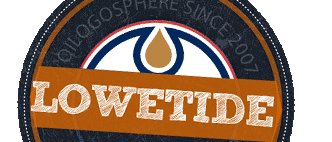 Rex: Fair to say you like numbers?
G: Hmm… let's say I have comfort in using and generating numbers.  What I like is understanding how and why things work.  More than 'like', I need to understand how things really are.   Been that way since I was a kid!  I think that's actually true for every good scientist and engineer I've ever met.
Rex: I don't think I'd say that this is beginner-level stuff you are working on here, so when you are writing what kind of audience do you have in mind?
G: That's a tough question. At times, I do try and go out of my way to explain the background of what it is that I'm doing, but as you say, for some topics that's not always possible.
I think I've concluded that I'm writing this stuff because I think it has value and its nice for it to be archived and available somewhere – and people reading it is kind of icing on the cake.  I try to make the cake taste good whenever I can.
Rex: From an outsider's perspective, the numbers can be intimidating, but you put effort into interpreting them and placing some context around them so they make sense. Is this something you can do naturally when you look at the graphs?
G: Quite the opposite actually.  Presenting data and analysis in a way that's clear and intuitive is really hard.
I have two 'data presentation' books (Few and Tufte) on my desk all the time.  Even so, I often end up trying to figure out a good visualization and can't, and out of sheer laziness I end up going with a simple graph or even a table of numbers (the last refuge of the data scoundrel).
Rex: Thinking specifically of your Predictive Variables Extravaganzas (extravaganzae?), you broke down a number of more traditional standard statistical categories along with some of the newer standards (faceoff percentage, Corsi, PDO, shooting and save percentages) to examine repeatability. Repeatable performances is something of a touchy subject amongst Alberta hockey fans, for entirely opposite reasons. Was there anything there that surprised you?
G: I totally understand the touchiness. No one wants to hear their team might not be as successful next year. I actually started with fancystats because I remember some early positive Oiler circumstances, and those damn stats geeks kept pointing out that it was 'unsustainable'.  I was pretty touchy about it, let me tell you!
After they turned out to be right, I figured these things might just be able to add some insight … and here we are.
Repeatability to my mind is at the heart of what stats can tell you.  It's tough for sports fans to accept just how much random variation plays into results.  We prefer narratives about heart and grit to explain the unexplainable.  Looking at repeatability is a powerful way of getting beneath the covers, and separating what's happening now with what's likely to happen next year.
The main thing that surprised me in looking at the correlations is just how little regular season special teams performance matters in the playoffs.  That's actually what led me to figure the Flames might have a slight edge in the series with the 'Nucks – they were even up in a lot of ways, and I know some folks were giving the Canucks the edge because of the regular season PK% and PP%.  If those things don't carry over, well then …
The other thing was a surprising correlation between Sv% and FO%.  It makes sense that FO% might help Sv% (winning defensive zone faceoffs presumably could reduce dangerous shots), but given that Sv% itself from year to year has little correlation … well, I'd say it's likely a spurious correlation, so I never published it.  Maybe I'll investigate some day …
Rex: Is there a particularly applicable category from that project you would recommend either fan base get to know?
G: Nothing specific.  I guess if you come away recognizing that repeatability matters, and certain things we assume are skill-based may be more luck-based than we think and won't repeat … you'll have more insight into the game, right?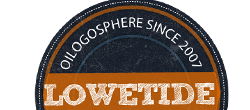 Rex: You've taken project suggestions from some other online commenters. Is this how you like to focus on new areas or do you have a particular preference when it comes to picking a subject to analyze?
G: I have that overarching goal I mentioned previously, of adding space and time components into shot metrics without destroying the planet in the process.  It's a big project with tons of intermediate steps needed to get there, and I can only work on it at night or on weekends.  As I go forward gathering and processing the massive amounts of data (which I make available to all), interesting ideas pop up just because of all the data gathering.
So I'll post these random explorations of ideas that are either sideline projects or intermediate projects.  Since they're part of a discovery process, if someone comes up with a question, I often find myself saying "Yeah, I'd like to see what happens there too" and off I go.
Rex: What is the principal thing you'd like visitors to your blog to leave with?
G: If they feel I helped give them some observable fact or even a tiny insight into the game that they didn't have before – success!
Rex: Who would win in a fight: Steve McQueen's turtleneck or Fonzie's leather jacket?
G: I have to go with the jacket – you have to figure that turtlenecks have an inherent toughness cancellation effect.  Of course, Dave Semenko's jersey would clean the clock of either!