In a decade where freshman were everywhere, Daryl Katz was the rookie we were waiting on. What caused him to stand up on a clear blue morning, to see what can be? Was it a case of when you see a chance, take it? Did Kevin Lowe throw the idea to Daryl Katz one day, the same day the owner was taking heat from his buddy on a golf course somewhere? Did Bob Nicholson call the castle one night and ask to borrow the leer jet and it coincided with another ghastly zone exit? Don't know. Don't care. Whatever caused this turnaround, thank you and baby Jesus. What a spring!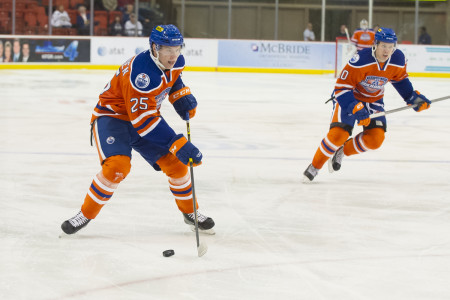 WHERE IS MY MIND?
I'm no good at endings, learned that about myself long ago. There are those who embrace the sadness, I'm a mile down the road. We all say goodbye in our own way, it's fine. Hartikainen was always my secret favorite, big kid from Finland who had early success and looked like he would make it. There was Linus (it still rhymes with Penis) who scored like a maniac but offended the Tampa Bay Lightning so was banished from the kingdom (and he had a few issues as a player, if I'm being fair). Jeff Petry played there, Chris VandeVelde too—he was the center tall enough to warrant a long name—and we saw Mark Arcobello emerge from actual nowhere (sorry, Yale) to become an NHL player. We had our highs and lows and we have things we'll remember forever good and bad. And sad. The Oklahoma City Barons won last night, a loss would have ended the franchise. G7 is Wednesday night, winner plays Grand Rapids in the semifinals.
Honoured to be a part of the @leksands_if organisation. Tack för alla varma och vänliga välkomningar. Säsongen skulle kunna börja redan!!

— Frans Tuohimaa (@FransTuohimaa) May 18, 2015
We knew Frans Tuohimaa was unlikely to be back but this is confirmation. The two goalies selected by the Oilers in the 2011 draft (Perhonen and Frans) washed out miles from the show. What ever combination unlocks the key to successfully identifying goalies, Edmonton doesn't know it. The last guy they correctly identified was Devan Dubnyk but they sent him away and now he's gone. In a month of miracles, what are the odds the Oilers fall ass over tea kettle into a goalie? Godspeed, Eetu Laurikainen.
Darnell Nurse changes defensive partners, now paired w/ Jordan Oesterle. Simpson-Musil & Davidson-Hunt are the other two. #OKCBarons

— Chris Wescott (@TheChrisWescott) May 18, 2015
Neal Livingston, Tend the Farm: You might recall that Musil was benched for Darnell Nurse in recent days. His terribleness wasn't nearly as bad as it first appeared, and certainly Marincin is the one who has been playing some really confusing hockey of late. Bad passing, questionable posturing, and a massive inability to contain his own blue-line have led us to this moment. It hurts, because Marincin had been on the up in the first round of the playoffs against the Rampage. Source
The Oesterle—Nurse pairing makes sense, both men are good skaters and with a roaming blue Nurse is less likely to be chaotic. Nurse got another assist last night, he's having a nice run. Marincin's scratch (and no word I've seen about injury) is an important item, but Neal mentions he was fine last series so it might be an injury issue. I don't think MM will be part of the team moving forward, and wonder if he might sign a European deal like Tuohimaa. That would be bad for the Oilers, they don't have enough good talent to lose a player to Europe and that decision could really impact Marincin's trade value.
WHAT DOES MCLELLAN BRING?
Todd McLellan is a successful Western Conference NHL coach. That's a big deal. If Peter Chiarelli can find him a goalie (and he will) I'm fairly certain we're going to see a far better season in 2015-16. Now, that doesn't mean playoffs and it could mean a season with Nikitin and Schultz and Ference because some contracts can't be moved, but it's also true that Justin Schultz could learn a few things from McLellan, Andrew Ference could find himself in a role that's better suited, and even Niki Nikitin might get a chance to show what he's good at this coming season. I don't believe all three will return, but you get the point. We've seen Justin Schultz struggling and being gifted with more playing time, what happens when Todd McLellan puts him in a position to succeed? We could be pleasantly surprised by some of the disappointments. That's part of what McLellan brings.
I also think the Oilers will need to add significant pieces, they couldn't have attracted Chiarelli and McLellan without a renewed effort to turn north (which brings us back to Daryl Katz becoming an actual NHL player owner). I think we'll see a Cam Talbot, a Brent Seabrook and a Carl Soderberg. And the Baby Jesus.
BRENT BURNS?
Jason Gregor: There has been a lot of talk on Oilersnation about the Oilers trying to pry Brent Burns out of San Jose. Burns has a restricted NMC. He submits a list of only three teams on June 30th, for the upcoming season, that the Sharks can trade him to. No chance the Oilers were one of those three last June, but a source told me last night that

if the Oilers made an offer to the Sharks he'd strongly consider it because he loves playing for McLellan

. The Oilers would have to give up a lot to get him. It would take more than the #16 pick and Martin Marincin, which seems to be the package most present as a starting point. Source
I'm both thrilled and worried over this nugget. On the one hand, how on earth can anyone argue Brent Burns as a bad target? He's actually perfect for Edmonton, solving pretty much every problem on the list (first-pairing defender, physical monster, power-play terror, minutes muncher, veteran, size, God what a good hockey player) in one fell swoop.
Folks, it's going to take a lot to get Brent Burns. There's two years left on his deal and the Sharks don't have a replacement (duh) for him. I can't see Edmonton getting a deal done without giving up a major part of their future (Klefbom, Nurse) or a young gun (Eberle?) in return. Bold? This move would leave bold in the dust. I followed Peter Chiarelli when he was Bruins GM and if he was willing to trade Phil Kessel and Tyler Seguin, he's willing to trade some of Edmonton's golden pieces. Are you ready for this?
It will make the Edmonton Oilers better.
IT'S THE GOALIE, STUPID!
We've discussed it to death: Is it the goalie or the defense? Back and forth and on we go, but for me the number one job of summer is tightening that goaler position. Darcy McLeod of Because Oilers has been honing in on the best available options and I like his thought process and the information delivered. Darcy's latest post on the subject is here, and what I like most is that he identifies more than one option for the Oilers. Assuming men like Cory Schneider and Jonathan Quick are not available (solid assumption) we get the following list:
Cam Talbot (NYR)
Jonathan Bernier (TOR)
Corey Crawford (CHI)
Craig Anderson (OTT)
Martin Jones (LAK)
Antti Raanta (CHI)
The 'Hawks may emerge as an obvious option as they also have Scott Darling who they appear high on. Darcy also mentions free agent options, with the best being Devan Dubnyk and Jhonas Enroth. McLellan's hire means we should also at least consider Antti  Niemi as a possibility, although Darcy slices up the idea very well in his post. Interesting times.
SUMMARY
We're Andy Dufresne, friends. We crawled through a river of shit and came out clean on the other side. This afternoon at 2, I'm going to have a beer and then I'm going to have another one.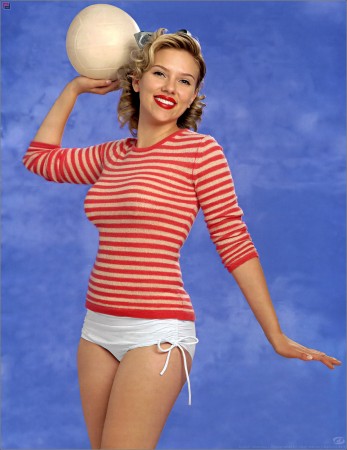 LOWDOWN WITH LOWETIDE
10 this morning, TSN1260. Guests are a moving target this morning, as I'm sure you can imagine on such a big day. Scheduled to appear:
Scott Cullen, TSN. We look at McLellan's ability to squeeze a lot out of the PP and his possession numbers.
Scott Burnside, ESPN: McLellan, plus the Ducks game one performance.
Dennis King, Oilogosphere Icon. What the hell is going on around here?
10-1260 text, @Lowetide on twitter. Life, as we know it, has changed in a big, wonderful way. Music!