In his fascinating book THE ROAD TO HOCKEYTOWN, Jimmy Devellano talks about the goal of a scouting director and his staff:
'We're trying to determine if the player can get to the next level, that's the real job. Most people can sit and watch a game and tell you who the best player on the ice is, but the good scout will be able to judge whether or not  a player can go a step or two higher. We in the hockey business call it projecting. "
The Oilers are now on their third draft guru (Bob Green) and we're looking forward to seeing what he can bring later this month. In the interim, let's continue our annual look at the ghosts of drafts past, in this case 2003 and 2010. Each year represented the third year for  Kevin Prendergast and Stu MacGregor and each year offered the scouting staff their best chance to impact the team's future. In both cases, there was impressive success and a lot of waste.
Round One: 2001 versus 2008. I gave the edge to Eberle's group over the Hemsky plan. Read here.
Round Two: 2002 versus 2009. I had the Stoll men ahead of Paajarvi's heroes. Read here.
We enter this year's look with one for Prendergast (2002) and one for MacGregor (2008). Let's proceed.
KEVIN PRENDERGAST 2003
Success in the first 100 selections of each draft (1st round): In the first round of the 2003 draft, GM Kevin Lowe and the brass traded down, allowing the NJD to select Zach Parise. When Edmonton finally stepped to the podium, it was Marc-Antoine Pouliot who got the call at No. 22. In one of the deepest first rounds in modern history, Kevin Prendergast whiffed. We can bitch and moan about the trade all we want, but the fact remains it was damn near impossible to screw up in the first 30 picks, 2003. A major down arrow for the Poo selection and I'm absolutely aware of the injuries over the years. Pouliot had a concussion in the prospects game, and the Oilers were staring at Mike Richards, Ryan Kesler and Corey Perry. Massive error.
Success in the first 100 selections of each draft (2nd round):In the second round, Edmonton called out the name of EJHL star Colin McDonald at No. 51, bypassing prospects playing in more established leagues in search of the elusive power forward/Coke machine. Edmonton repeated the Coke machine bet later in round two, when Jean-Francois Jacques was selected at No. 68. Both players would go on to play over 150 games (McDonald is still going) but they did not deliver great value for Edmonton. McDonald's first NHL game didn't come until 2009 and he's been a role player in the show. Jacques' career was shorter, owing to injury but he didn't get much done for a big, fast guy. Two more misses in a shockingly deep draft.
Success in the first 100 selections of each draft (3rd round): Zach Stortini was chosen No. 94 and in many ways represents the best value among those chosen in the top 100 in 2003. The big, rugged winger had limited ability but performed well in 257 games, fittingly exceeding Pouliot, McDonald and Jacques in NHL games. It isn't much consolation, but this was a fine pick where it landed. 

Success in what Devellano calls "projecting": The Oilers projected Pouliot into a skill role but his first NHL coach tried (unsuccessfully) talking him into a checking role. The two Coke machine bets were off the grid—McDonald's league doesn't exist anymore!—and poor based on the talent available from more established leagues. Zero points for projection, this was a hammer draft in a skill season. Ghastly.

Success in addressing team needs beyond the first round. In the seventh round, Edmonton scored their best player in Kyle Brodziak, chosen No. 214 overall. He didn't play for Edmonton during the heart of his career (another stupid draft day decision would rob Edmonton of Brodziak early in his NHL career) but his 621 NHL games rank him 24th among 2003 draftees.
Epic fail. San Jose drafted Milan Michalek, Joe Pavelski, Matt Carle and Steve Bernier. Nashville grabbed Ryan Suter, Shea Weber and Kevin Klein. Anaheim drafted Ryan Getzlaf, Corey Perry, Shane O'brien and Drew Miller. Edmonton lost way more than the Parise trade on 2003 draft weekend.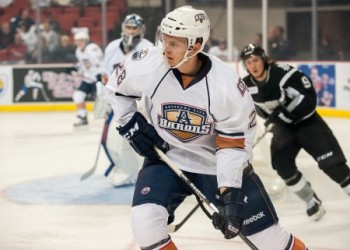 STU MACGREGOR 2010
Success in the first 100 selections of each draft (1st round): Taylor Hall was No. 1 overall and has covered the bet. MacGregor was never going to get credit for it but I also think we can observe this selection as a positive overall. So, I'll give some style points here.
Success in the first 100 selections of each draft (2nd round): Edmonton selected three players in round two: Tyler Pitlick at No. 31, Martin Marincin at No. 46 and Curtis Hamilton at No. 48 overall. As a group, these selections have not covered the bet and that's a big deal. Of the 30 selections in round two 2010, seven have played 80 or more games—Martin Marincin being the only Oiler player in that group. Marincin's potential can be viewed as a small positive but the fact he has not yet established himself obscures the positives. Pitlick and Hamilton have not worked out as hoped, both unlikely to be regulars on a contending Oilers team (when that day comes).
Success in the first 100 selections of each draft (3rd round): Ryan Martindale was chosen No. 61 overall and has yet to play in the NHL. Edmonton shipped him out for a few miles of Steve Pinizzotto, so a small positive arrow in this area. Martindale as a prospect hasn't moved the needle, so no credit there.

Success in what Devellano calls "projecting": I'll never get agreement on this but will give the organization credit for taking Taylor over Tyler. Although Hall is a LW, Seguin is now mostly a RW and Hall's ability to push the river from about December 2010 has been the money item for Oilers fans. I also think the club did a nice job with Marincin, although the organization's management and coaching staff don't value him as they should. On the other hand, both Pitlick and Hamilton are shy offensively in pro hockey and that's a very poor projection for picks that high in a good draft.

Success in addressing team needs beyond the first round. Brandon Davidson was chosen No. 162 overall and is building a resume that may see him arrive as an NHL player in the next two seasons. This shouldn't be viewed as a slam dunk—Kyle Brodziak had 96 NHL games at the same age (Davidson has 12)—but it's another good arrow for the 2010 draft.
The Oilers had the No. 1 overall selection and cashed it on Taylor Hall. If you expect me to view that as a negative, you're new to the blog. That said, how much credit do the scouts deserve there? I think we have to discount the positives (as described above) and agree the overall quality of the draft needed to be much stronger for the Hall cluster to have enormous impact. Hall's a beauty, Marincin, Pitlick and Davidson may help, but it should have been much more.