The Edmonton Oilers traded Boyd Gordon today, a move we discussed as being possible (but more likely toward the deadline, in-season). The return is a fast, two-way winger who fits 'the Pisani' player-type we've also been discussing since forever. Korpiskoski is 29 in a month, has two more years at $2.5M and can play all three forward positions.
His ZS's (46%) suggests a defensive role but his possession numbers last season (Corsi for 5×5%=44%) were not strong.
VOLLMAN SLEDGEHAMMER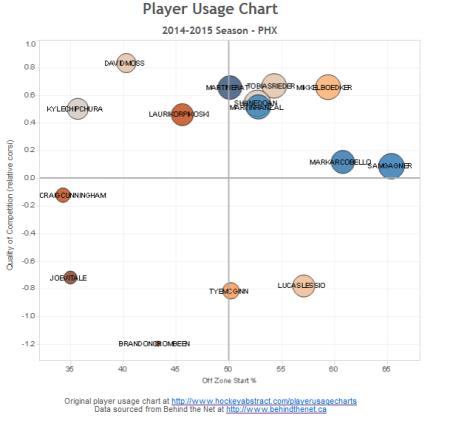 Why would Chiarelli do this? Well, there may be a center he likes and McLellan was unlikely to use Gordon in the same tough ZS manner that Dallas Eakins used him. They get an extra year, a two-way type, save $500,000 a year and the coach will feel way better throwing Korpikoski over the boards (as opposed to a rookie like Leon, or a slower winger like Matt Fraser).
NO idea what they'll do at center but they're going to add someone.
As for Korpikoski, I like the player a lot, always have. He's maybe a little shy offensively, but he can scoot, is a veteran and can play a variety of spots in the lineup. One thing I believe for certain: This increases the chances of Shawn Matthias being added tomorrow.