It was a splendid evening at the rink, but of course they all are. I have a few notes (below) on these young men but the bottom line is they're talented kids, we're lucky, and for God sakes enjoy your summer. Great gifts await us, but that's it, no more lovely July evenings at the rink!
So, the #Oilers have signed newly acquired G Anders Nilsson to a one-year, $1 M deal. Looks like Scrivens could be gone.

— Alex Thomas (@Alex_Thomas14) July 7, 2015
Sounds like Nilsson will get a chance to make the club, but will need to clear waivers if he doesn't grab the backup job. It looks like competition for Ben Scrivens, but if Nilsson wins the job he and Cam Talbot will be the least experienced tandem in the NHL since, well, ever. I suspect the goalie story isn't over, honestly thought we'd see a more experienced addition—and we may.
My own thoughts on it? I think Chiarelli wanted to light a fire under Scrivens' ass (doubt it was needed, Scrivens is a smart guy and he knows the score) and it does give the team cover after last year and in case of injury. The risk is Nilsson getting claimed on waivers, but Markstrom is a better prospect and he cleared a year ago fall.
50-MAN LIST (47)
G Cam Talbot (No. 1)
G Ben Scrivens (On the way out of town?)
G Anders Nilsson (New G, adds to competition)
G Laurent Brossoit (AHL starter)
G Eetu Laurikainen (A great damn bet)
D Andrej Sekera (A massive add, Herculean add)
D Mark Fayne (A big part of next year's team)
D Oscar Klefbom (The future and the present)
D Justin Schultz (newly qualified)
D Nikita Nikitin (He'll make $4.5M, he owes Oilers $9M)
D Eric Gryba (Another D-zone blue with NHL experience to help Fayne, Ference)
D Andrew Ference (It's possible he won't play a lot)
D Brandon Davidson (Could be No. 7 or first callup)
D Griffin Reinhart (I predict he'll play 49 NHL games in 2015-16)
D Darnell Nurse (I predict he'll play 70 NHL games in 2015-16)
D Brad Hunt (He'll see NHL time)
D David Musil (Could get some NHL time)
D Jordan Oesterle (Fast and skilled, could surprise)
D Dillon Simpson (Probably a full season in Bakersfield)
D Martin Gernat (They may try to get him off the roster)
D Ben Betker (May need to spend some time in the ECHL if it gets crowded)
D Joey Laleggia (Can learn plenty from Hunt and Oesterle in Bakersfield)
C Ryan Nugent-Hopkins (He'll be a fantastic mentor for McDavid)
C Connor McDavid (Franchise)
C Anton Lander (With Gordon's exit, more will go to Lander)
C Mark Letestu (Strong option at C, he can play other positions)
C Leon Draisaitl (Man amongst boys in Memorial Cup)
C Bogdan Yakimov (Big C still developing, factor down the line)
C Jujhar Khaira (Solid checker, offense may keep him from NHL career)
C Kyle Platzer (New pro has two-way skills)
L Taylor Hall (Things are lining up for a big season)
L Benoit Pouliot (Important player for next season)
L Lauri Korpikoski (Fast winger with experience, two-way skills. Mentor)
L Matt Hendricks (May see minutes on skill line)
L Luke Gazdic (How much will he play?)
L Ryan Hamilton (he'll be the veteran hand in the  minors helping to guide the kids)
L Anton Slepyshev (Can't wait to see him in TC)
L Mitch Moroz (Should see way more action in Bakersfield in 2015-16)
L Kale Kessy (Lost season to injury, another chance in 2015-16)
R Jordan Eberle (Top RW primed for a big year)
R Nail Yakupov  (He's still here, people!)
R Teddy Purcell (May lose minutes on skill line to Korpikoski, because speed)
R Rob Klinkhammer (4line RW, crash and bang)
R Tyler Pitlick (Newly qualified)
R Iiro Pakarinen (Has a chance to make the team)
R Andrew Miller (A strong option for NHL time in 2015-16)
R Greg Chase (His game should flourish in pro's)
Not much room left now, I like yesterday's trade a great deal (in terms of value added versus given) and it certainly adds to goalie depth. PC will need to unload some of these players if there are new ones coming in, and surely we're near the end of the roster movement now.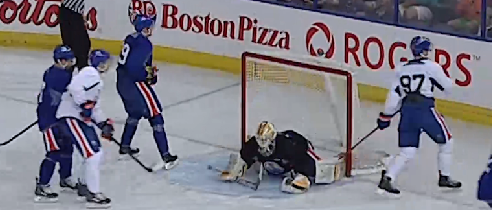 THE BILLY MOORES CUP
D Darnell Nurse. A man among boys, he swatted away opponents like flies. I would guess 95% of the falling came as a result of Nurse simply overwhelming players. Had some good battles, too. So mobile.
D Joey Laleggia. Such a good skater and very good with the puck. Tough to know about him defensively (this was four-on-four then three-on-three) but he stood out in a good way.
D William Lagesson. Taller and bigger than I thought he'd be, wiry kid, unusual skater. I like him.
D Caleb Jones. Has a better shot than I'd read, needs to fix the sights though. Mobile player, I think his no fuss style probably fits better in a more traditional setting.
D Ethan Bear. One of the players I was looking forward to watching, liked his skating and passing. He was a hair reckless with the puck a time or two and lost a physical battle down low (don't remember opponent) but it was a nice showing.
D Ben Betker. Fantastic night. He's big and fast, and performed very well in a game designed to expose his weaknesses, not accentuate his skills. I was very impressed.
D John Marino: Showed some nice flashes offensively, good speed and a nice shot. Got involved physically, too. You could see his age being a slight issue, but overall a nice job.
D Loik Leveille. Similar to Bear to my eye. His lack of speed wasn't in evidence to me and he showed some nice puck handling ability. I hope they sign him, he would be my No. 1 choice among the eligibles.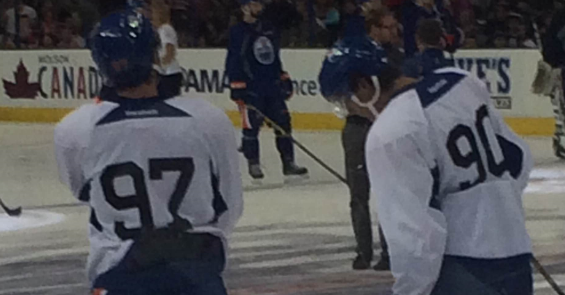 C Connor McDavid. He's amazing. His extra skating gear is intoxicating and delightful. We've trained our brains to expect a certain set of possibilities during a specific on-ice moment, and McDavid surprises us by defying our collective expectations about how things will go by getting past the cone and having enough space to drive to the net. It's like magic. Reminder: Shinny game against other kids, basically a neighborhood pickup game. It means nothing. The skating is fantastic, though.

C Leon Draisaitl. His passing is so good, it's shocking. Leon's creativity is going to make some right handed shooter a pile of money. He made a dire mistake against McDavid but was flying most of the night and was obviously one of the best players on the ice.
C Kyle Platzer. A good night, he looks bigger (maybe taller?) from a year ago. More mature, maybe that's it. Confident, too. Drove to the net well and shot the puck well.
R Greg Chase. On a night that belonged to the trio, Chase was the other player who showed an ability to drive play, own the puck and create. Might have passed more but let's be honest it was a shinny game.
F Tyler Vesel. Nice passer, very creative.
L Evan Campbell. It's funny, I've been reading about him for years and guess the words didn't impress. Genuinely shocked he scored from where he did, it was a beautiful shot.
R John McCarron. Didn't show much early but later in the game I noticed him. His style is probably not suited to this type of game but there's some interesting tools here.
C Tyler Soy. Really liked him tonight. Doesn't have great wheels, but terrific hands and he battled well. Forechecking forced some turnovers and he is a very skilled prospect.
L Braden Christoffer. Had the puck on his stick a lot and did good things with it.
C Alexis Loiseau. Really nice game. Skilled.
L Connor Rankin. Very involved, all of these older prospects were noticeable (and should have been).
F Luke Esposito. He was involved a lot. Like a whole lot. Drove to the net, passed well. Showed up offensively.
That's all I have, reminder this wasn't even an exhibition game. That said, the three gifted players in the group did some special things and the older players also showed well. It was a fun event for a most worthy cause, and I congratulate the Oilers for devoting the evening to it.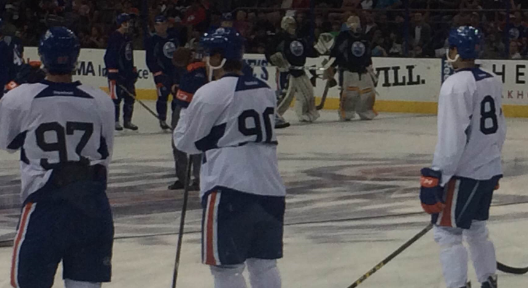 THE HOCKEY NEWS
Chiarelli on Anders Nilsson: "He's a big goalie. He might not have been dealt the greatest cards when he came over (to North America). He had a strong year in the KHL. He had an average World Championships. I saw him in one game when I went over there. He's still young for a goalie. He was excited to hear that he has a new start. The bottom line is there is going to be competition. There is going to be competition amongst the goalies and that's why. We want that. It gives us insurance and it gives us competition." Source
I really like this bet, it's similar to the Eetu Laurikainen bet in that he posted strong SP's in a very good Euro league and may be ready for NHL action. Lots of online chatter about an illness during his last trip to NA (B-12 deficiency based on what I've read) but we'll see about him this fall. If you're giving up Liam Coughlin in a trade for someone who may be able to help in the coming season, that's a fine bet in my opinion. Coughlin's college career begins this fall and he'll be at least two years there one suspects. The .936SP in KHL play last season and the friendly cap hit ($1M) makes this a nice move with low risk (waivers).
Chiarelli on Darnell Nurse: "What we told Darnell in our exit meetings is don't be disheartened by the number of one-way contracts or NHL defencemen. We're going to have a competition so don't be disheartened by it. He's a big, strong kid who can skate and defend and he's up the ice a lot… He's strong, he defends, he's a good pupil and he's young so he's got a lot of good things going for him." Source
Nurse is so mobile, big and strong I can't see him spending time in Bakersfield unless the club adds some quality. If Todd McLellan comes to camp, feels rookie errors (and learning here) can be tolerated because of Nurse's skills, then I think he makes the team. I like Griffin Reinhart as a prospect, but this young man is on a different level because he's legit fast. That means he can recover quickly, close a gap, won't get beaten as often, and if they run him all year Edmonton should have a more finished product by next summer. This isn't a teenager we're talking about here, Darnell Nurse turned 20 in February, impressed in the playoffs, went to OKC and played very well there. In pro hockey. In many ways, Oiler fans are more familiar with the defense than Peter Chiarelli ever could be (we watched it every night), so when Chiarelli talks about competition being open that tells me Nurse is already well on his way to making the team. Open competition? Music! If that's true, I can't see any way Nurse doesn't make the big club. Seriously.
At the start of training camp (as things stand) I imagine the depth chart will be something like:
Sekera—Fayne
Klefbom—Schultz
Nikitin—Gryba
Ference—Reinhart
Nurse—Davidson
Hunt—Musil
Oesterle—Simpson
Betker—Laleggia
Five tons of rock
Martin Gernat
I think Nurse wins a job on the third pairing if it's an open competition. Things that could impact (aside from injury) include another trade (for a legit top 4D), a poor camp by Nurse or a great one by Nikitin. He has an excellent shot at making this team on merit.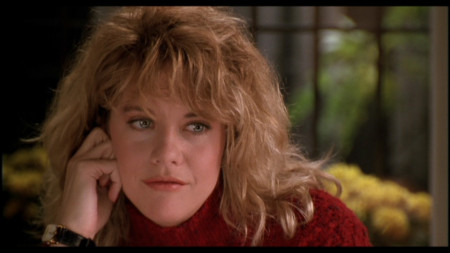 LOWDOWN WITH LOWETIDE
10 this morning, we hit the ground running with fabulous guests, TSN1260. Scheduled to appear:
Jonathan Willis, Cult of Hockey. Is Chiarelli done? What's he doing with the goalers?
Guy Flaming, Pipeline Show. Oilers have Papirny, Soy and Leveille in camp. Do they sign any of them?
Andrew Bucholtz, 55-Yard Line. Those damn RedBlacks went and got good on us, now they play the Eskimos. Drat!
Rob Soria, ATP Tour Writer for Vavel, plus writes for HometownHockey.ca and The Hockey Writers. Wimbledon, Oilers orientation camp and the goalies.
10-1260 text, @Lowetide on twitter. 90 minutes from now! Clear your schedule! OR don't but tune in and multitask!