We left the coast for good early 1971, Dad packing up the GMC 3/4 ton and telling us it was going to get pretty cold (understatement? Why yes). Whonnock, Sidney, 93 Mile, 97 Mile, Burns Lake, I remember all of them but there are special memories of my childhood in British Columbia and as I grow older they become even more enjoyable to look back on.
There used to be a fish place on Dewdney Trunk Road called Big Ollies and that's the best fish and chips I've ever had in my life. My Dad used to order for all of us and then he'd eat his, then mine, then my brother's and then Mom's as we couldn't finish (I swear they were really good fish and chips). The Dairy Queen in Haney had the best ice cream cones in history, they were monsters. Dad ordered four, finished them all off.
We used to drive up to the Okanagan every summer and the first thing we'd do is stop at a fruit stand. My brother and I loved the peaches and we'd eat them until we were sick ("Don't eat too many, you're going to be sick" was followed every year by "I told you if you ate too many you'd get sick!" Lordy we weren't exactly the smartest family) and we loved it every summer.
I've told you the box story (that's the best one)so let me tell you about the cars and trucks we had when we were kids. Now, first thing you need to know is my Dad was very good with cars (could tune an engine like crazy, lots of people brought their cars and trucks to our house on Sundays—my Dad worked Saturdays—and he'd fix them). So, he was always tinkering with cars, he spent most of his off time under a hood in the 1960's and that's a fact (this was Whonnock, up past Thornhill School, I'm page 41 back row, second from left. Jacqueline Guenther—my first girlfriend and I had no say—is in the front row. I liked Donna McIntosh, but it didn't matter, apparently they worked it out before I knew what was going on). Mrs. Norman, the lady in the photo, was possibly the nicest person I've ever met. I loved her. When I was in grade two, someone called her Iron Pants. I cried. Like a lot.
For cars, we had:
A big yellow Ford truck that my brother loved so much he used to tell people it was already sold. My Dad parked it at the end of the driveway with a For Sale sign on it, people would stop and my brother would say we just sold it. He cried when the man who bought it drove away.
We had a '53 Flathead Ford, the damned block cracked because my Mom forgot to put water in it and drove it from our house to Thornhill School. She had to, I'd ripped my pants at recess.
An ugly English car (it was ghastly) called a Vanguard that had a crank in the front and a radiator that leaked no matter what my Dad tried to do in order to fix it. No car in history has been yelled at more than that blasted Vanguard. It may have been the devil.
The GMC was red and it was big, I had a hard time getting into the truck as a kid (long way up!). We kept that truck for a long time, Dad used it in Maidstone for his job checking wells for Husky (Husky btw, and CN, were the best companies my Dad worked for when I was a kid).
TOP 10 PLAYERS TO WATCH IN PENTICTON
C Connor McDavid—The thing I noticed was his skating (this was Orientation camp, I was close to the boards). We all of us have a thing in our brain that documents what we're seeing in real time, and 99% of it is within the realm of expectation. We're engaged in the moment, but most of the time the unexpected does not occur. The delight in seeing McDavid hit the overdrive switch is intoxicating, it is noticeably different than the things my brain was prepared for during that camp. Seeing him live, even in that setting, is something I won't forget. You need to see him live. Seriously. Even the U of A game, if that's the only one you can get to, this is a player whose speed—and change of speed—is a new gear for the viewer too.
D Darnell Nurse—I have to say that it's extremely rare for this Edmonton Oilers fan to be excited about a bona fide defenseman who was drafted by the team. Nurse displays all of the elements this fanbase considers central to an Oilers blue and the physical element alone will draw gasps of glee when he arrives in the NHL. Nurse's ability to close a gap is the best since Eric Brewer among young blue and I think he's probably better than Brewer. His skating is ridiculous and physically you'd have to give me time to think of an Oilers draft pick (Greene?) who packed the same wallop. I think he'll be in Edmonton's top 4D by closing time 2015-16.
C Leon Draisaitl—We've seen him of course but I want to see how the young man responds to the challenge of playing the wing and (at times) being the complementary player on a line. I see Leon as a really big part of Edmonton's future, he's big and strong and smart and can pass the puck beautifully. There's a chance he and McDavid form a chemistry in camp and that could impact pre-season and beyond.
L Anton Slepyshev—He's a guy we haven't seen (save international tournaments) live but the skill is clearly there. Sounds like he has a real nose for the net and the kind of release that can beat goalies. His attitude is very good, this is a player who could force the Oilers into making a decision on a veteran earlier than later. Thank you baby Jesus for all the riches.
L Mitchell Moroz—He had injury and TOI issues a year ago but Moroz is a player Peter Chiarelli and Todd McLellan will want to see, and my guess is it'll be in a more prominent role than he received one year ago. If you're talking about being heavy on the puck, as Chiarelli did at his first media avail, then ignoring Moroz and his skill set is impossible. The fact he's at the rookie tournament is an indication the organization want to get a long look this fall.
R Greg Chase—The great thing about Chase is that he'll be ready opening faceoff. Every fall he arrives in Penticton and every fall people talk about his improvement, be it speed or skill. This year, I suspect we'll be reading and watching his more complete game and I'm excited to see where he lines up. This young man has a chance to make the Oilers during his entry-level deal but there's a lot of work to do. Starts this weekend and I hope he makes it.
D Joey Laleggia—The prospect equivalent of Tom Waits' "What's He Building In There?" Laleggia's college career has some spikes that simply can't be ignored. He scores a lot, like a lot, for a defenseman and he's fast and smart and the kind of player a good offensive coach can probably find a way to use. No idea where he starts his pro career and he may never play an NHL game. What's he building in there?
D Ethan Bear—Jason Gregor got a great quote from Rick Carriere on this prospect, below is a portion and the rest is here: "I don't think he has really bought into the whole fitness concept yet, in what it takes to be a player. But he skates well, he handles the puck well, he makes good plays coming out of his own end, he has good shot, he can play on the powerplay and when you get the fitness component in the next year or two, I think we will see a pretty special player."

Music!!!!

G Eetu Laurikainen—The Finns hold a special place in Oilers lore, they're like a combination really good player/good luck charm and are always great characters. I couldn't imagine the Oilers without Kurri or Tikkanen or Niinimaa of God help us even Lenny Petrell. A guy like Laurikainen isn't known to us and our knowledge of history tells us Eetu won't burn into our memories (Andrew Verner had far greater pedigree) but the Finns don't care about draft pedigree, the past or depth charts. The air in Edmonton agrees with them, and Eetu is worth watching because resume and birth certificate.
F Rihards Bukarts—It was tough to choose him over Leveille but for me the little ball of energy should hit Penticton like the Tasmanian devil. Keep in mind when you watch him: He's a very skilled player. This was a nice get for the Oilers, I wonder if they'd consider signing him and Leveille.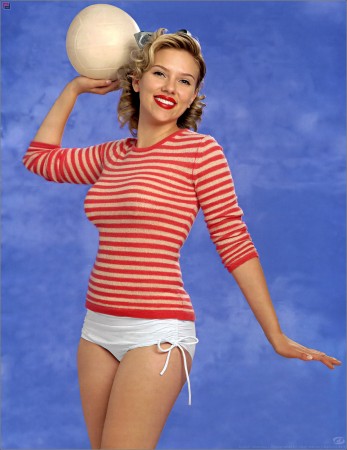 LOWDOWN WITH LOWETIDE
This morning at 10, TSN 1260. A very busy show, scheduled to appear:
Steve Lansky, Big Mouth Sports. Putting  McDavid's arrival in historic perspective, and the Blue Jays slay the Yankees. Probably.
Blake Yuill, Lowetide. Blake is heading to Penticton and has graciously agreed to come on the show this weekend and Monday to talk about the tournament. We'll have a tee-up this morning before things get rolling.
Antony Bent, FC Edmonton. A big game Sunday and miles of international soccer to discuss, including England beating a country with a population of 134 in the Euro qualifying.
Travis Yost, TSN. Yost has another home run article up on defensemen, we'll discuss.
Paul Almeida, SSE. Penticton, Brady and the Eskimos.
10-1260 text, @Lowetide twitter. FRIDAY!