The Oilers have gotten themselves down to a manageable number by running "A" and "B" rosters for the rest of camp. According to Todd McLellan, you'll see a some from each side tonight if you're heading to the rink (and you should go early, security takes a little longer now for the crowd to get in).
Todd McLellan: "I told our players at the opening meeting that this would happen. I also gave them a list of 10 or 11 players from my days in San Jose who ended up playing on the hockey club. They came from that (AHL) group and took jobs from this (NHL) group. Powerful. It was a powerful thing."
Darnell Nurse: "It's definitely something that was mentioned earlier in camp.  "(Move up is) something I'm aiming to do. No matter what group I'm practicing with, everything comes into my control with the way that I work and the work ethic I bring every day and my level of execution. That's all I'm really trying to do and when I get the opportunity to jump into games, make the most of them." Source
Todd McLellan: "I think Darnell would have easily fit into the early morning group today, without a problem. I think you'll see Darnell in that group over the next little bit, simple as that. I think he has every tool that's needed to play in the National Hockey League. Will he need some time? We'll figure that out as we go. I think he's going to be a very good National Hockey League player for a lot of years. It's not even a test for him. We're not practicing with nine defencemen. It doesn't work that way. Don't be surprised if you see Darnell in our group real quick for his opportunity."
I think Reinhart wins the day. He has a year on Nurse and the club probably feels the Klefbom treatment (48 games in the AHL at 20) is the better way. I still think Nurse is on this team sooner than later. We wait. I published this at ON last night, but here are the defensive fancy stats for the @Calgary game on Monday night—they are sorted by Corsi for % 5×5 and put the Nurse—Laleggia pairing in a positive light (and they adore Klefbom—Schultz):

One game in, barely a mark on the page. Still, it's something to keep an eye one as we move forward this pre-season. I have to say the Schultz number is eye-popping stuff.
THE "A" TEAM (27)
Hall—McDavid—Draisaitl (Leon's a utility forward, that backhand pass could be worth millions)
Pouliot—Nuge—Eberle (Still the 1line but it won't be long. Ridiculous 2line, give your head a shake)
Korpikoski—Lander—Yakupov (Lander gets Yakupov but losing Leon from this line hurts)
Klinkhammer—Letestu—Hendricks (Last forward could be Klinkhammer)
Gazdic—Miller—Pitlick (All three waiver players, suspect two get sent down)
Sekera—Fayne (Top pairing, I think they'll start the season together)
Klefbom—Schultz (Second pairing, I think they'll start the season together)
Reinhart—Nikitin (Third pair opening night? Could be)
Ference—Gryba (I can't see this pairing having success)
Talbot—Nilsson—Scrivens (This could be the best battle in camp)
Teddy Purcell (injured)
THE "B" TEAM (23)
G: Laurent Brossoit, Eetu Laurikainen
D: Brandon Davidson, Darnell Nurse, Brad Hunt, Jordan Oesterle, David Musil, Joey Laleggia, Dillon Simpson, Martin  Gernat
C: Bogdan Yakimov, Jujhar Khaira, Kyle Platzer, Phil McRae
L: Anton Slepyshev, Ryan Hamilton, Mitchell Moroz, Kale Kessy, Josh Winquist, Braden Christoffer
R: Iiro Pakarinen, Greg Chase, Matt Ford
Among the men on this list, I'll suggest Brossoit, Davidson, Nurse, Oesterle, Yakimov, Slepyshev and Pakarinen have the best chance of spending extended time in the NHL this year. It's interesting to see a new coach come in and assess things in his own way. Todd Nelson and Dallas Eakins both used Iiro Pakarinen as a Baron and Oiler, but McLellan hasn't used the young Finn much. Could be injury, but it's also true the faster prospects like Miller are getting the push under TMac.
TRADE?
I think we'll see a trade, probably sooner than later. The questions are "who goes?" and "who are they making room for?" although "where?" is also an interesting item. I think Nikita Nikitin is the obvious candidate to go, although Brandon Davidson may be dealt before the waiver crunch. Davidson is also a candidate to make the team, along with Griffin Reinhart and Nurse. If I were to guess the opening night roster on defense, this would be it:
Sekera—Fayne
Klefbom—Schultz
Reinhart—Gryba
I think that RH side needs an upgrade and do believe Peter Chiarelli will be aggressive. One thing I've noticed so far—Fayne and Gryba have a lot of the same qualities. It'll make it tougher for TMac to mix and match his defense (going to need two puck movers LH side). Something has to give, maybe the deal looks different than we imagine.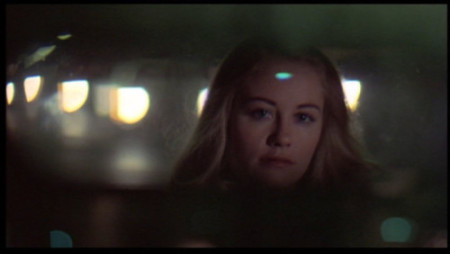 LOWDOWN WITH LOWETIDE
The beat goes on (la-de-da-dee-dee) at 10 this morning, TSN 1260. Scheduled to appear:
Bruce McCurdy, Cult of Hockey. Oilers v. Jets, his impressions in TC so far.
Jeff Krushell, Krush Performance. We'll talk about sports injuries across the board and the fact they seem to be increasing in every sport.
Travis Yost, TSN. We'll talk about the lack of balance for NHL teams in camp and about trade possibilities. This inevitably ends up with Yost and I making a trade between the Sens and Oil. Also, goalies in Calgary and McDavid's linemates.
Open mic. At 11:25, you are free to ramble on, as the kids (don't say). Calls, texts, pigeon gram.
10-1260 text, @Lowetide on twitter. Lt._Eric rocking the tunes, a chance to win the WGTL No. 6 and maybe the Oilers will trade a defenseman to Boston this morning. I'll post the rosters when they're final.