There are times in life, or in sports, or even in music, when something begins one way and ends another. The Edmonton Oilers are 6-12-0, suspect we'll see some stunning runs in the new year. There's plenty of blacktop to go.
I've been thinking about this year's Oilers, and in some ways it seems like Peter Chiarelli and Todd McLellan are doing their discovery on a laundry list of things we already knew. We can be impatient for the management and coaching staff to suss things out (recall Nurse, flush Nikitin) but the new men in sharp jackets probably wanted to trust their own eyes and instincts. No worries, we might do the same, especially when the advisors—who built this city—recommended staying the course (I'm projecting here, but it's a reasonable thought).
Part of the reason this 6-12-0 season began as it has goes back to Nikita Nikitin and the fact he wasn't able to win a job OR put himself in a position for immediate recall when injuries hit. That's a big part of this season's story, and it seems to me that one thread in the Oilers story is getting forgotten.
"He's got a great mindset right now, and the mind heals the body so that's a good start." Coach McLellan on @cmcdavid97's progression

— Edmonton Oilers (@EdmontonOilers) November 16, 2015
Connor McDavid is about two weeks into things now and is riding a bike, did some upper body work in the gym and he's off to see Doctor Oz so we should get an update tomorrow. I think it's best to expect mid-January (or so) and then if we're pleasantly surprised then it's music. Peter Chiarelli's estimates (months) are always on the far side of the lake so we're all guessing. Lordy I miss watching Connor McDavid play the hockey.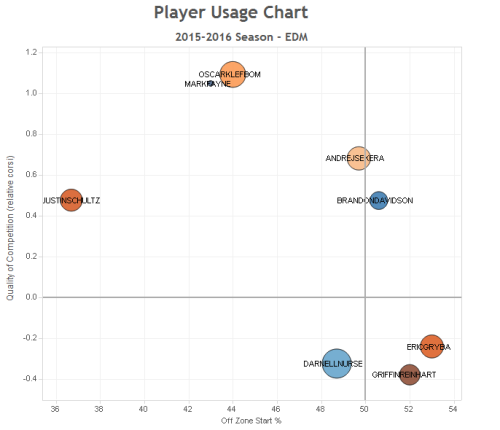 Justin Schultz is skating again, with the team. The puck-moving defender will go right into the lineup when ready, although it'll be interesting to see where they run him. Peter Chiarelli made three bets this summer and one of those bets may see a crunch when Schultz gets activated from the IR. Possible moves include:
A trade. Fayne makes the most sense based on reading the tea leaves, I'd move Gryba.
Sending a player down. Brandon Davidson might be the one based on Todd McLellan's usage, I'd send Reinhart down. Darnell Nurse is also possible.
IR someone.
When Schultz does come back, the most logical alignment might be:
Klefbom—Fayne
Nurse—Sekera
Davidson—Schultz
If I'm betting, it would be:
Sekera—Fayne
Klefbom—Schultz
Nurse—Gryba
We'll see.
Head Coach of Bakersfield Gerry Fleming tells us that Bogdan Yakimov hurt himself in practice today.

— OilersNow (@OilersNow) November 16, 2015
I don't think it likely Bogdan would get the call, to be honest if Anton Lander is flushed we might see Hendricks move over (and Korpikoski play in his spot). Edmonton has so many men underperforming, we could be in for a surprise when the injured men return.
TRADE WINDS
Elliotte Friedman was on Calgary radio this morning talking about the Minnesota Wild. They have some youngsters on the way and may be convinced trading someone on the blue is the right play. Edmonton should be in on that, for sure.
Friedman: "Minnesota, I've been told, is a team to kind of watch – when do they pull the trigger…" #mnwild https://t.co/v54EE3bz0y

— Chris Nichols (@NicholsOnHockey) November 16, 2015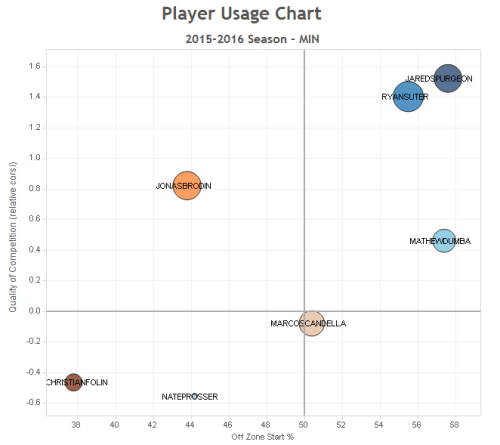 Spurgeon is the guy for me, that would be a helluva move for Peter Chiarelli. If Edmonton can make that move, the top six D might be:
Klefbom—Spurgeon
Sekera—Fayne
Nurse—Schultz
We wait.