A winning streak ended last night, but I believe another will be along shortly. Yes. The Edmonton Oilers are capable of another long winning streak during this season—and maybe more than one winning streak. They won when they played well, they won when they outscored their problems and they won when their goalie was less than splendid. These things are true. The ability to win games more than one way should mean Edmonton avoids a substantial losing streak, and that is key.
I'LL TAKE MANHATTAN, YEAR OVER YEAR
Oilers in October 2014: 4-5-1
Oilers in October 2015: 4-8-0
Oilers in November 2014: 2-9-3
Oilers in November 2015: 4-7-2
Oilers in December 2014: 2-8-4
Oilers in December 2015: 6-1-0

Oilers after 32 in 2014-15: 7-20-5, 19 points (-46 GD)
Oilers after 32 in 2015-16: 14-16-2, 30 points (-9 GD)
December has been the breakthrough month, and honestly the club has been winning games they should not have—bringing us back to do (re-mi) after some of those early games didn't reward with points. McDavid, Klefbom, lots of big issues for this team, they are 6-1 in December.
DEFENSE, LAST NIGHT

Nikitin—Schultz had a strong game by the numbers, although Nikitin looked far better to my eye than Schultz. Based on last night, I would not hesitate to put Nikitin with Nurse (they were 4-1 on the road in 1:41 together). Schultz badly needs to play for a team that can use his talents while also covering for his shortcomings, and I hope he gets there.
Davidson—Gryba were solid to my eye, good lord Davidson is a nice hockey player. If the Oilers have this tandem as third pairing in the new year, I could live with it, and that is even with the knowledge Gryba under pressure with the puck is chaos incorporated. Brandon Davidson is one of the best rookie defensemen in the NHL this season, but few know his name.
Nurse—Sekera is no longer working. Nurse with Sekera at evens last night was 2-14. That is bad. Todd McLellan is a smart man and I do think Nurse—Nikitin may see more time in Chicago on Thursday (McLellan appears to tip his hand in regard to lineup changes by taking them out for a spin in the previous game). I like both Nurse and Sekera very much, but they are worn down from climbing Everest every night. One day Darnell Nurse will be the player he is trying to be now, important for the organization not to place him in a position to fail.
CENTERMEN, LAST NIGHT

Mark Letestu and his line traveled well last night, although he had only one individual shot attempt (via War-on-Ice). He needs to deliver more in 10 EV minutes.
Leon Draisaitl got a point on a glorious pass to Hall for a PP marker, but he was challenged against the big Rangers both on Friday and last night. Skated miles, worked hard, and I felt he was one of the Oilers who was effective at the 'place and chase' McLellan prefers.
Anton Lander had a weird night, including 4-0 Corsi events 5×5 with Teddy Purcell in 1:23. He took a ghastly penalty late, and he may have earned a seat for the next game, he played far less than Letestu last night. We can bitch and moan about the offense, but I do like the idea of giving him some time with more skilled forwards. Lander has some ability, even though it is a difficult argument to make this season.
Ryan Nugent-Hopkins made a wonderful pass to Eberle for his goal, and was 50 percent in the faceoff circle. He had a lot of beef to work through, including Staal and McDonogh on the blue. I know people will hammer him, but anyone who saw Nuge-Eberle playing with Klinkhammer (7:31), Gazdic (3:22) and Anton Lander (1:29) knows that line was not at optimum (no disrespect intended).
WINGS, LAST NIGHT

Matt Hendricks had a very good night, damn near scored before getting crosschecked without a penalty being called. Luke Gazdic is playing his best hockey as an Oiler, I believe that absolutely.
Teddy Purcell is doing two things: Increasing his trade value for the deadline and perhaps increasing the chances of another contract. I vote new contract, very impressed with him—despite some hesitation in decisioning on the power play last night. Lauri Korpikoski has been playing better of late, he remains inconsistent and not worth the contract, but he has performed better.
Taylor Hall scored a sweet goal on the power play, just fabulous command of the game with the puck on his stick. Won his Corsi event matchup against the Nash line and on the second of a btb I value that highly. Stud. Jordan Eberle also scored a beautiful goal but he and his line faced the McDonagh-Staal duo along with the top line and they did not win the battle. As mentioned in the comment on Nuge, a lot of their efforts ended poorly because of their third.
Team-leading 15th goal for @hallsy04! ? #EDMvsNYR pic.twitter.com/lhQVYLcqeW

— Edmonton Oilers (@EdmontonOilers) December 16, 2015
I have always called him Chance, because Taylor Hall gets so many in a game. We are lucky he is an Oiler, because boring games are rare with No. 4 on the ice. Sure, you can hit the head when he is on a breakaway (I think he thinks too much, just clear your mind and let your instincts do the work!), but beyond that, he is such a sublime talent. The years 2010-2015 were difficult for Oilers fans like me, but when healthy Hall was and is worth the price of admission all by his lonesome. Currently No. 4 in league scoring, I go back to the RE this summer and what we discussed:
How good IS Hall? He is still a match for John Tavares, marching in lock-step—but our man Taylor is developing an injury history. In his first five seasons in the NHL, Taveres went 350GP, 136-179-315 (.900) and now five years in Hall is 299GP, 106-157-263 (.880). It's still on par, but Hall has played 51 fewer games, 10 a year. That's a lot. Taylor Hall is an impact player, a revelation and he's doing it against the toughest division in the infantry. He's all-world. I love the guy. He needs to stay healthy.
How good IS Hall? He's a great player, absolutely an Olympian and there are awards, the season ending ones, in his future. The man is a chance machine and a human fireball. Defensemen should have sphincter/60 as a rating, you can see it in their behavior when he comes on the ice. Back up, pray the cameras break and the video of the upcoming play isn't recorded. In full flight with the puck on his stick, Taylor Hall's talent is breathtaking. Chance. He's fantastic.
Updating the Tavares—Hall race, JT is currently at 461, 187-237-424 (.919) for his career, and Hall is 331, 121-177-298 (.900). A very nice neighborhood, Taylor Hall is a helluva player, who by the way is still ahead of Tyler Seguin in career points-per-game (Seguin is currently at .842).
in case you haven't noticed, Ethan Bear is on fire

— Andy Eide (@AndyEide) December 16, 2015
Bear is now 31, 11-24-35 and in his most recent three games, is 5-1-6. Many asking about WJs but I asked Guy Flaming yesterday and he said it is rare to get an invite due to in-season performance. Bear was a later pick, but this season should get him on the radar for next Christmas. Helluva run by this young man.
NIKITIN
He looks….okay. So far, his possession numbers are good, he does make a nice pass and his foot speed issues haven't cost the team yet (although he had a helluva time last night with one well placed dump in). Looking at the Oilers Corsi for 5×5 percentage this morning, easy to identify the current problem:
Brandon Davidson 52.13
Oscar Klefbom 50.80
Mark Fayne 49.38
Justin Schultz 49.38
Nikita Nikitin 49.06
Eric Gryba 47.71
Griffin Reinhart 47.08
Andrew Ference 46.34
Andrej Sekera 45.27
Darnell Nurse 43.34
I really like both players, but it is time to change things up. When Klefbom is healthy, I would (if I were King of the world) run:
Sekera—Fayne
Klefbom—Davidson
Nurse—Gryba
Your mileage may vary, but I think we can all agree an adjustment is required. There is no shame in being 20 and playing on the second or third pairing of an NHL team. None.
LOWDOWN WITH LOWETIDE
A fun show with great guests this morning at 10, TSN1260. Scheduled to appear:
Bruce McCurdy, Cult of Hockey. The game last night, Nurse and Schultz, is this a playoff team?
Scott Cullen, TSN. A change on the weather for the NHL, as the bottom is pushing to the top.
Jeff Krushell, TSN1260. A special opportunity to win a big prize.
10-1260 text, @Lowetide twitter. 90 minutes!
December 16, 2014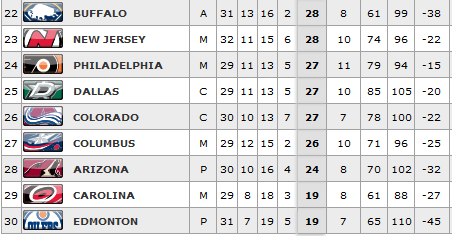 December 16, 2015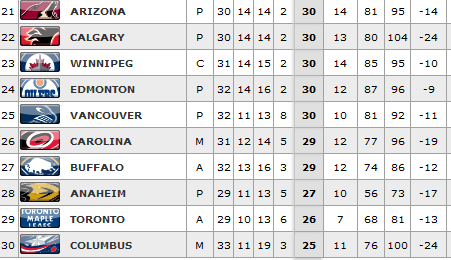 Zack Kassian reinstated from NHL/NHLPA substance abuse program. https://t.co/tuSiCfPSD0 pic.twitter.com/q2blI2ZvuH

— Yahoo Sports (@YahooSports) December 15, 2015
No.