Oscar Klefbom is alive and well and living in the city. Todd McLellan had some encouraging words about him yesterday and it is a big damn deal.
McLellan: "From what I've been told when Oscar shows up training camp next season, we won't even be talking about this. If our team had played well enough to give ourselves a shot at the playoffs, maybe Oscar would have been out there. Right now, it makes no sense to put him on the ice and have it (cured) to the just about line and then have it go back. Let's let it heal." Source
I am going to ignore the 'from what I've been told' portion and assume this is written in stone. If healthy (along with Brandon Davidson), the Oilers have some hope for next season. Get well, Oscar! No hänsynslös behaviour this summer! Klefbom and Davidson could and should be the beginning of a defensive pipeline that eventually puts to rest all these defensive issues. Chasing free agents and trades that will never happen is a fool's game.

Last night we talked about next year's Condors and the lack of talent coming up into the system for this fall. The key for Edmonton is to find a way to turn graduating draft picks into useful NHL players. They don't need impact scorers—although they are welcome—but a steady parade of good skaters who can play the game is essential. As always, we have a bunch of kids either entering or exiting their entry-level deals, let's have a look at how they progressed this year.
FIRST YEAR PRO'S
C Connor McDavid 43gp, 15-30-45 in the NHL. Music!
D Darnell Nurse 67gp, 2-7-9 in the NHL. Struggled, Oilers are awful at developing D.
L Anton Slepyshev 11gp, 0-1-1 in the NHL. An uneven season after a strong start.
D Joey Laleggia 57gp, 8-17-25 in the AHL. A solid pro debut, may be something here.
C Kyle Platzer 42gp, 5-11-16 in the AHL. A solid showing, when healthy.
G Eetu Laurikainen 17gp, 3.26 .909 in the AHL. A reasonable bet, nothing special about season.
R Greg Chase 40gp, 16-18-34 in the ECHL. Unusual handling, may benefit him in future.
D Ben Betker 49gp, 3-14-17 in the ECHL. Big man spent most of year on in AA.
L Braden Christoffer 21gp, 11-5-16 in the ECHL. Solid season once demoted from AHL.
Peter Chiarelli and the Oilers got extremely lucky with McDavid and he is absolutely amazing. After that, I applaud the attempt to send Darnell Nurse down, but the team didn't have enough depth. It would have been a good idea to send him back to the AHL by about G35, and we are left with another 'hey Anton Lander stayed up all season' campaign. That is also the case (a little) with the Russian Slepyshev, although the club did send him down in plenty of time (he just got hurt and then didn't play well—better lately).
The AHL group is interesting. Joey Laleggia had a good season, and that is important because his entry-level deal is just two seasons (RFA 2017). I bet they have a good look at him in the fall. Kyle Platzer played basically half a season, but showed well in those games and could have a future.
ECHL level probably helped Greg Chase, who got to play (unlike some of the AHL youngsters we will talk about in a minute). Ben Betker is a big man with good straightaway speed but his turns weren't terrific in camp and that AA time probably helped him.
SECOND YEAR PRO'S
C Leon Draisaitl 70gp, 18-32-50 in the NHL. A fantastic season.
R Iiro Pakarinen 61gp, 5-6-11 in the NHL. Emerged as a useful player. Offense a ?
D Jordan Oesterle 15gp, 0-5-5 in the NHL. He has made nice progress.
C Jujhar Khaira 15gp, 0-2-2 in the NHL. Big, strong, has some speed. Could have an NHL career.
D Griffin Reinhart 27gp, 0-1-1 in the NHL. Should be in the conversation for NHL work in 16-17.
D Dillon Simpson 51gp, 3-15-18 in the AHL. Making slow and steady progress.
C Bogdan Yakimov 30gp, 5-8-13 in the AHL. Also played in KHL. Did not progress.
L Mitch Moroz 38gp, 4-5-9 in the AHL. Big man hasn't established himself in pro.
Also turning pro in 2014-15: Josh Winquist, Kellen Jones, Connor Jones, Nick Pageau, CJ Ludwig, Frans Tuohimaa—although the Finn had played in the Sm-Liiga.
Leon Draisaitl's season is a great story, it would have been nice to see him sustain it. The club rode him early and there may have been an injury in there, too. Conditioning an issue? I am not certain, we heard so much about how hard he worked in the summer so it is a hard thing to suss out. Iiro Pakarinen appears to have impressed Todd McLellan enough to pencil him in to the lineup next year. Jordan Oesterle and Jujhar Khaira look like callup options, and Reinhart is in the mix but could also be trade bait. The AHL trio are an interesting lot—I think Yakimov is the most likely to have a career and Simpson is the most likely to be better next year (his entire post-draft career appears to be getting better in small increments. No idea if it will be enough).
THIRD-YEAR PRO'S
D Oscar Klefbom 30gp, 4-8-12 in the NHL. His injury had a major impact on the season.
G Laurent Brossoit 5gp, 3.61 .873 in the NHL. Bona fide based on NHL resume. Last step next.
L Kale Kessy 51gp, 7-5-12 in the AHL. Big, rugged W may not return.
D David Musil 61gp, 3-10-13 AHL. He is a solid AHL defender, waiting for his NHL chance.
Also turning pro in 2013-14: Andrew Miller, Martin Gernat, Travis Ewanyk. Each of these men have been traded since.
Oscar Klefbom is an important player for this organization. Injury worries aside (and it sounds like he will be ready in the fall) this is a splendid player who should be a big part of the team for the rest of the decade and beyond. Laurent Brossoit is going to get his chance, but it might not be next season. Kessy and Musil are at a crossroads with the organization, we will have to wait and see about their future.
? It appears that Czech forward Roman Horák will be hanging around in Podolsk for a little while… https://t.co/ATx7vLgYT9

— Patrick C (@ChunkletsHockey) April 5, 2016
I don't think anyone was overly curious about this, but Roman Horak won't be coming back to North America for the next two seasons. Craig MacTavish won the trade (Brossoit is a good prospect, Laddy Smid's contract is not a positive based on his play) no matter, hope Horak enjoys his career in Europe. He played only two games for the Oilers, I always thought he had NHL talent.
Dreger: "By this time, Todd knows who it is, and how many." — On McLellan's 'disease' comments, and culture change needed for #Oilers

— Chris Nichols (@NicholsOnHockey) April 5, 2016
One of the things we can be sure of is bias. Todd McLellan is a bona fide NHL coach, but now that we have seen him for a year there is a track record. Not all of it is positive. If Todd McLellan is arguing in favor of retaining Lauri Korpikoski and flushing Jordan Eberle, then we know Peter Chiarelli cannot listen to his coach. I doubt that McLellan has a hit list, and even if he did it would be catastrophic for PC to trade those players without equal return.
The problem with airing your dirty laundry in public—and that is what these two days have been about—is that it reduces the value of contracts in play. Peter Chiarelli has to go get two right-handed Sekera's (or better) this summer, a reduced-in-value Jordan Eberle (or Nuge) doesn't help the cause. I am hopeful that Peter Chiarelli will make good choices this summer, and suspect the lower value of Edmonton's current forwards (they haven't won much) means the draft pick may be in play. I am more than okay with it.
WHL Prospect Watch: Draft B-Plan for Adam Brooks https://t.co/e7bO278N82

— George (@Big_G_09) March 30, 2016
One player Edmonton should be looking at is Adam Brooks. He appears to be one of those undervalued small forwards, and this article from Zac Urback shows exactly why he (and others) should be valued highly at the draft. The Oilers devoted most of their draft to defenders in 2015, it would be (imo) wise to grab a few Adam Brooks in the 2016 edition.
If #Oilers land Alex Lyon do they sign another goalie to push Brossoit for back-up? Think Lyon would be promised AHL time, creates logjam

— Pat Marooned (@PatrickOilers) April 3, 2016
No word on Lyon today, he is an interesting prospect—but I always wonder about those Finns and Swedes across the pond. Still lots of fishing to do, Peter Chiarelli may sign Lyon, draft a goalie and be active in free agency—he needs to be aggressive this summer at this position.
@jacktodd46 you'd find this funny, but TSN said that the Oilers have to change their dressing room culture and be more like the Leafs.

— DK (@DKboombap) April 5, 2016
Most of what I read and hear from national media about the Edmonton Oilers is kind of crazy. It sounds like getting over losing Connor McDavid has been difficult. We understand. Ontario teenagers have landed in the Oilers lap before, maybe will again. It is not fair, but it is reality. I don't think there is much to be gained by hammering the Oilers brand and attempting to shame Edmonton fans, and hell maybe that is a ratings winner. Seems to me it also exposes people for what they truly are, and lately it has been most unattractive.
Good intel from Dreger on what #Oilers' brass told him about Taylor Hall before trade deadline. https://t.co/AbSb1iC6r1

— Chris Nichols (@NicholsOnHockey) April 5, 2016
It would take a massive return. I have said, and remain convinced, the defenseman who would be required to acquire Taylor Hall is not in play. Players of this value don't get traded, unless there is a lot of crazy in the front office.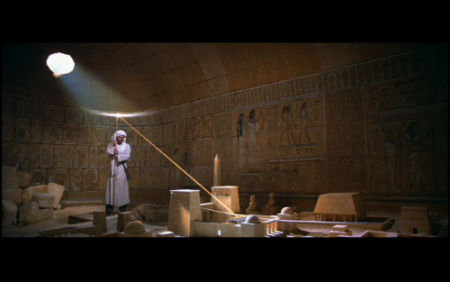 LOWDOWN WITH LOWETIDE
A fun, busy show. This morning at 10, TSN1260. Scheduled to appear:
Jonathan Willis, Cult of Hockey. Mr. Chiarelli, tear down this team! Or not.
Scott Zerr, Oilers Nation. How many Condors are NHL-ready?
Zachery Rymer, Bleacher Report. Are the Dodgers still batting?
Corey Graham, TSN1260/Oil Kings PBP. The Oil Kings need a win, badly.
10-1260 text, @Lowetide twitter. Talk soon!