As we discussed yesterday, Peter Chiarelli's farm is rickety and dilapidated. Credit where due, he is trying to add some prospects to the pool but the other 29 teams have cleaned the bones of drafts past. So far this spring, Chiarelli has added:
March 13, 2016: Oilers sign L Jere Sallinen from Jokerit of Sm-Liiga.
March 31, 2016: Bakersfield signs W Joey Benik from St. Cloud State.
April 7, 2016: Oilers sign Nick Ellis from Providence.
Chiarelli needs to add more. The good thing? He knows it. How can we tell? Activity.
DRAKE
Ron Hextall talked about Drake Caggiula: "It depends on how his game transitions from college to the NHL level. He's a talented player. He's got speed, he plays hard, he has a lot of good attributes. He's got a shot at being a top six [player] based on his ability. He's not the biggest player but he plays hard." Source
Caggiula was 39gp, 25-26-51 (NHLE is 44 points) and he is a C-L and shoots left. Smaller (5.10, 185) but the kind of speed Edmonton is going to need for the coming years. UND player, so he was once teammates with Dillon Simpson for a couple of years. The report from Frank Seravalli has Edmonton has one of the possible destinations, he would be a solid get.
#KHL: HK Sochi coach V. Butsayev says to keep Ziyat Paigin at the team this off-season "will be difficult." (1/2)

— Patrick C (@ChunkletsHockey) March 11, 2016
Extremely likely this is wishful thinking—Sochi might lose him to Moscow for all we know—but Paigin may be on the move this summer. Where would he fit in the Oilers organization? Well, ideally you place him in Bakersfield for 40 games (at least), but the big shot from the point has to be intriguing for Peter Chiarelli and management. I hope we see him in the fall.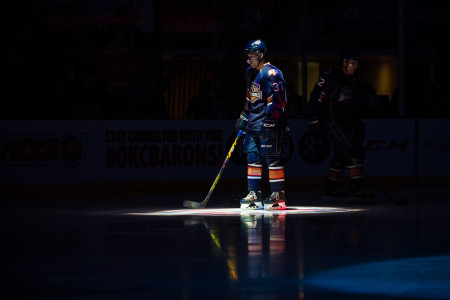 Winquist photo by Rob Ferguson
I posted my top 20 prospects for the spring yesterday, had Winquist ahead of a bunch of high draft picks. Winquist's numbers warranted an even higher ranking, but I nicked him because there are things the numbers don't tell us (speed mostly, but other elements). Bob Green and his staff will probably sign another Winquist (or Braden Christoffer or Marco Roy or Alexis Loiseau) this summer before or after the draft. Here are a few I like, maybe we will see them at training camp this fall.
CHL FREE AGENTS
"If they get Patrick Laine, maybe we do see two of the three $6M guys go (for defenseman)" – Stauffer

— SHoKTee (@akaRCN) April 19, 2016
If Edmonton brought in Sami Vatanen and Travis Hamonic, the defense would be better in a heartbeat. I would prefer:
Klefbom—Hamonic
Sekera—Vatanen
Davidson—Fayne
But the Fayne Train only has one passenger on this blog and that's okay with me.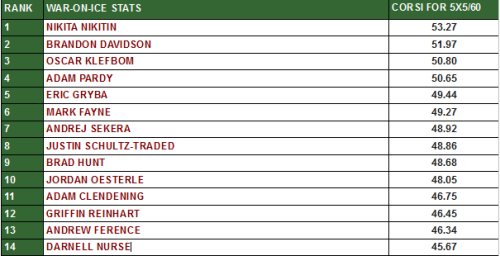 That puts Jordan Oesterle, Griffin Reinhart and Darnell Nurse in the AHL to start the season, but as the past has taught us (with spikes and gravity) these men will soon be flying north. What would trading two forwards do to this lineup? Well, as Bob discussed getting Laine probably means Eberle is going, and maybe the Oilers trade Hall to the Islanders for Hamonic and Ryan Strome (Kepler62 brought it up as an idea last night— I think that is too strong, but worth discussing).
Maroon—McDavid—Draisaitl
Milan Lucic—Nuge—Laine
Pouliot—Strome—Kassian
I am not thrilled with that lineup, would prefer the Oilers sign Jason Demers and then deal one of the $6 million dollar men. You? And, as I have been saying for months, if Milan Lucic gets to free agency, Peter Chiarelli is going to be all over that opportunity.
THE LOWETIDE PLAN.
Universally despised, ripped thoroughly by onlookers and casual fans, once again I would like to lay out the Lowetide Plan. I have published this before, so apologies for repeating:
Find balance. Since Chris Pronger was traded, the Oilers have been so far from balance the mind boggles. Balance can come in very specific ways (two right blue, a righty center to tip in the high passes, or a hammer from the point—even a renowned penalty killer).
Add two defensemen who are actual NHL players. We have discussed this at length, I will only say that at this point I am fairly convinced that Hamonic and Demers are the best available (if Hamonic is) options. Vatanen has also been mentioned, my guess is the Ducks would rather trade Cam Fowler. I do think Edmonton can add blue without breaking the bank (more below).

Re-stock the system. The 2015 draft looks good early, Edmonton needs to do it again. As well, signing college and CHL and Euro free agents (recently Joey Benik, Colton Waltz, Jere Sallinen—one from each category) is vital. Some for the 50-man, more on AHL deals. This may also mean signing men like Josh Winquist and Marco Roy to NHL deals.
Keep the centers three. Why? It sets up everything, just everything. Look, Todd McLellan doesn't use his 4line at 5×5 too much, but a third line (featuring Nuge, and say, Pouliot) will give the opposition fits on the road, and give cover to the McDavid and Leon lines at home. Adding a righty center to the group is a grand idea, though (more below).
Light a candle. I don't believe in voodoo or witchcraft or the power of a seance, so will go with a simple lighting of a candle. The Oilers have very little depth, so staying healthy will be vital to any success we see next season.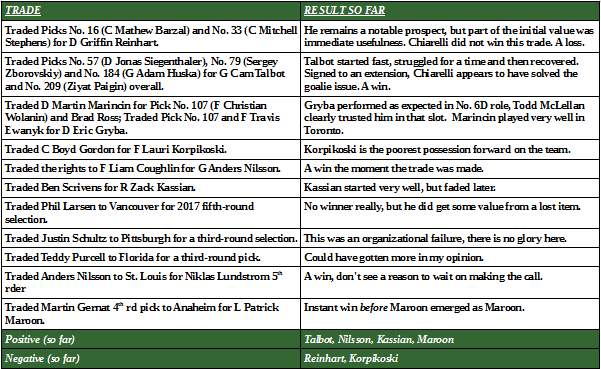 CHIARELLI'S SUMMER
Top-pairing D to partner with Klefbom (Jason Demers)
Trade pieces for extra D help (Yak for Damon Severson, etc)
Acquire RHC (Andrew Shaw)
Offload unwanted contracts (Lauri Korpikoski)
Backup goalie (Jhonas Enroth, but may cost too much)
Re-stock the system partly through college and CHL signings (Benik, but also Winquist, et al)
Build up the system (especially forwards) via draft (Laine, Tyler Benson)
PROJECTED LINEUP
Maroon—McDavid—Eberle
Hall—Nuge—Draisaitl
Pouliot—Shaw—Pakarinen
Hendricks—Letestu—Kassian
Klefbom—Demers
Sekera—Fayne
Davidson—Severson
Talbot, Enroth
A few things: The actions of Andrew Shaw last night will probably be a topic of discussion and that's fine by me—conversation and education is a good thing. Please be respectful and remember this blog does not welcome or encourage bullying, shitty behavior or general asshattery. Frankly, I would change Shaw out but he is kind of perfect for the offseason needs list and I had him in mind before the incident. I imagine the cost to get him will be a pretty penny, but Chicago has some cap issues and some defensive needs so this may work.
LOWDOWN WITH LOWETIDE
We are bringing the good stuff this morning, TSN1260 at 10am. Scheduled to appear:
Bruce McCurdy, Cult of Hockey. Saving Eberle.
Scott Cullen, TSN. Blues over Hawks, what a great series!
Bret Hedican, former NHL player and commentator for the San Jose Sharks. Can they do it? Beating the Kings is a damned tough thing to do.
Guy Flaming, Pipeline Show. U18s and WHL playoffs.
10-1260 text, @Lowetide on twitter. See you soon!