I will be honest with you here: The following may or may not hold some value for you. In our efforts to look at Keith Gretzky as incoming AGM, the real challenge is finding something we can attach to him. It was suggested (and I do apologize for not finding the original request) that looking at Providence Bruins compared to Bakersfield Condors might give us some clues about how Gretzky may re-set the AHL club. We begin that process today by looking at entry-level contracts and estimated time on ice. All numbers via Prospect-Stats, let me know any errors. Note: If your reaction is what does this have to do with Keith Gretzky, I will not argue. Still, interesting idea and let's have a look.
CONDORS FORWARDS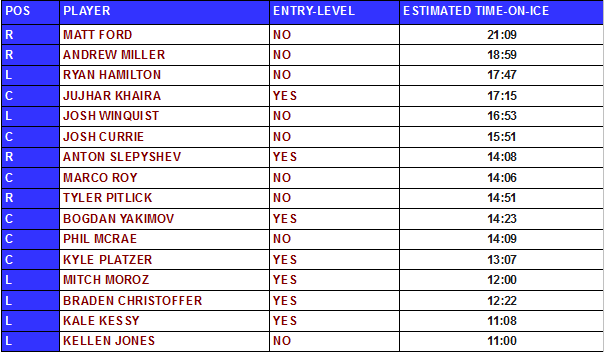 I think Jujhar Khaira received (by this estimate) a reasonable amount of ice time.
Anton Slepyshev and Bogdan Yakimov had pro experience, seems to me their playing time should have been increased, while men like Matt Ford saw TOI reduced.
I think Kyle Platzer should have received more playing time.
I have no quarrel with the usage of Mitch Moroz, Braden Christoffer or Kale Kessy.
I do have issue with NINE players who are not on their entry-level deals.
It is interesting to see Josh Winquist, Josh Currie and Marco Roy—three players who were never signed to an NHL deal by the Oilers—getting more playing time than Yakimov, Platzer, Moroz, Christoffer and Kessy.
It is safe to say there is room for improvement.
PROVIDENCE BRUINS FORWARDS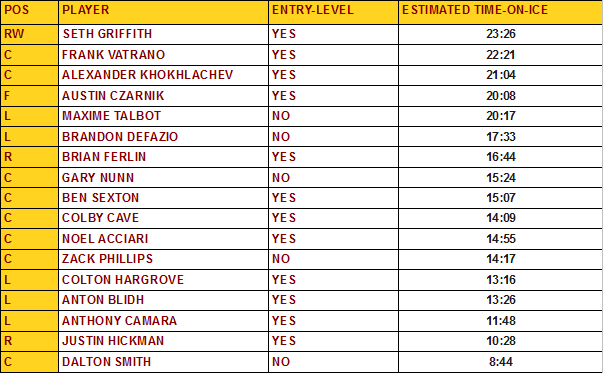 The first thing that stands out is the push entry-level deal players are getting. Whereas the top three forwards in Bakersfield were AHL veterans, the top four players on the Bruins list were on entry-level deals and playing a substantial amount.
Three of the top 10 forwards are men who are not on their entry-level deals. Bakersfield? Exactly the opposite. Three entry-level deals are among the top 10 forwards.
WHAT DOES IT ALL MEAN?
Four of the five feature Bruins (over 20 minutes) are entry-level contracts. The No. 4 entry-level contract for Bakersfield (Platzer) is estimated to have played 13 minutes last season. This looks crazy, I welcome your input.
Keith Gretzky would do well to push the entry-level kids and discourage usage of Matt Ford's in Bakersfield.