Not long ago, on a street in downtown Toronto, older men in expensive suits unlocked the key to the highway. These men set about hiring brilliant young people with massive math backgrounds and enough hockey knowledge to know what is worth searching for at the draft table (and other areas). These smart older men set the young brains up with computers, calculators, spread sheets, the book 'How to Manage Managers' and time. In a matter of months, the Toronto Maple Leafs found several future Stanley's. And then? They hired Lou Lamoriello. Or so the story goes. There is a thread of logic going through the Al Gore that says Sweet Lou is ruining the fancy rebuild in the Big Smoke. Is he?
TYLER BENSON: THE BEGINNING
Age 16 WHL 62, 14-31-45 (NHLE: 16)
Age 17 WHL 30, 9-19-28 (NHLE: 20.6)
Benson was not healthy at all in his age 17 season—which may well have been a good thing for the Oilers. I know there are some who feel this bet is a poor one, but for me this is a player who was tracking well at 16, and improved offensively during a year when he was never healthy. If he has recovered (and he looked good at the orientation camp) then Edmonton may have added a first-round talent.
TORONTO VS. EDMONTON: 2016
The Leafs had (imo) a dandy 2015 draft, featuring Mitch Marner and a cast of about one dozen. Travis Dermott, Jeremy Bracco, Andrew Nielsen, Martins Dzierkals, Jesper Lindgren—even Dmytra Timashov—the Maple Leafs had a strong draft that year. Edmonton had a good one, but the trades ate a giant hole in the club's second and third rounds. Here are the 2016 picks with NHLE's for Toronto and Edmonton:
TORONTO
C Auston Matthews, No. 1 overall: NHLE 41.9
R Yegor Korshkov, No. 31 overall: NHLE 19.2
R Carl Grundstrom, No. 57 overall: NHLE 16.0
D J.D. Greenway, No. 72 overall: NHLE 8.8
C Adam Brooks, No. 92 overall: NHLE 36.9 (overager, 19-year old season)
D Keaton Middleton, No. 101 overall: NHLE 2.8
L Vladimir Bobylev, No. 122 overall: NHLE 20.6 (overager, 18-year old season)
D Jack Walker, No. 152 overall: NHLE 25.8 (overager, 19-year old season)
D Nicolas Mattinen, No. 179 overall: NHLE 6.7
L Nikolai Chebykin, No. 182 overall: NHLE 13.2 (overager, 18-year old season)
Any weak analytics picks before No. 100? I don't see one there (JD Greenway was the most difficult player to suss out in the draft, but he is not a weak pick) and Adam Brooks was No. 59 on my list. I think that is a helluva draft, and we know the Maple Leafs employ analytics folks along with draft guru Mark Hunter.
EDMONTON
R Jesse Puljujarvi, No. 4 overall: NHLE 13.3
L Tyler Benson, No. 32 overall: NHLE 20.6
D Markus Niemelainen, No. 63 overall: NHLE 10.9
D Matthew Cairns, No. 84 overall: NHLE N/A
D Filip Berglund, No. 91 overall: NHLE 15.6 (overager, 18-year old season)
L Graham McPhee, No. 149 overall: NHLE 5.5
C Aapeli Rasanen, No. 153 overall: NHLE 22.4
D Vincent Desharnais: No. 183 overall: NHLE 3 (overager, 19-year old season)
A quick note on Puljujarvi: His NHLE is low, but I think the Sm-Liiga number is not representative of the amount of air that needed to be let out of his tires. Why? If you use his 16-year old season (and the same league Rasanen played in this year), Puljujarvi's NHLE is 48 points. I am not suggesting that should be his NHLE, but 13 points feels very shy.
I like this draft list for Edmonton, too. Niemelainen is not hopeless offensively (this is not Troy Hesketh), and Berglund looks like a legit two-way prospect. Benson and Rasanen are both over 20 points NHLE and are not overagers (Toronto has none who meet that line, although that is kind of cheating since Korshkov is close). Question: Did Toronto have a better analytics draft than Edmonton? If so, by how much?
TORONTO SUMMER: NIGHT MOVES
The Leafs under Lou this summer appear to be beefing up, but it would be a mistake to say the club is going full Coke Machine. Here are the team's major spring and summer transactions:
L Kerby Rychel—A rugged winger who is sometimes called a power forward. Has not approached a point per game in the AHL and is not yet a major help in the NHL (37, 2-10-12) but he is an interesting player and has a chance at an NHL career.
G Frederik Andersen—He posted a .919 save percentage last season and at 26 should be able to perform at a higher than average level for several years.
L Matt Martin—Big, tough and very physical winger who has a little offense (10 goals) and a reasonable possession number. He is a 10-minutes a night fourth liner but is not a black hole.
D Roman Polak—He re-signed with Toronto after being traded at the deadline. He had a tough playoff but defensemen always have value and he will take a regular shift while also playing a nasty style.
F Trevor Moore—A skill forward who is undersized, college player with some nice bullet points on his resume.
G Jhonas Enroth—Smart signing. Undersized goalie has a very good resume and recent success.
L Brandon Prust—He is in the PTO portion of his career, but the rugged winger might have some left.
I know it may look like a bunch of Coke Machines, but all of these guys—including Martin—can play the hockey. Andersen—Enroth is a solid goalie tandem, Rychel might be a guy who can hang around for a few years, and Roman Polak will fetch a pick at the deadline. A good summer, even before you add in Auston Matthews. How many of these acquisitions are analytics driven? We don't know for sure, but the goalies and Rychel/Moore could be defended as astute moves.
EDMONTON SUMMER: SUMMER NIGHTS
Let's compare the team building in Toronto to what happened in Edmonton beginning just after the season (April), and let's see if we can identify clear analytics additions.
C Drake Caggiula—College forward who has some offensive ability and plays an aggressive game. He may not make the opening night lineup, but would seem to be a decent bet for NHL time this season.
R Patrick Russell—He is often called a power forward, although he is slightly smaller than the classic of the genre. Has impressive scoring numbers at the college level.
D Adam Larsson—Oilers finally get a 22+ minutes defender who can play in the toughest moments of the game. Real shutdown abilities and good passing skills, he would appear to be a lock for top-pairing usage.
L Milan Lucic—Ultimate modern enforcer, he has a power forward's skill set and then some. Extremely physical, he can impact the game with his skills, too.
G Jonas Gustavsson—A real clue about analytics usage in my opinion.
D Mark Fraser—Another pick that cannot be confused with analytics, seems a minor league addition.
R Taylor Beck—An under the radar signing, but an astute one. Analytics may have been involved.
How many of these would be considered analytics moves? I can buy that an analysis of Adam Larsson's game would have resulted in a positive readout (he is a good NHL defenseman and is young enough to take on more of the load), but of course the payment would have caused the entire analytics team to balk (in my opinion) at the trade.
Beyond that, I think Caggiula, Russell and Beck could have been aided by analysis, and the Lucic addition would have included some very good fancies on the resume. The goaltending is clearly a miss and suggests that on some level the Oilers were shopping pell mell in free agency.
WHAT DOES IT ALL MEAN?
I think Lou's Leafs are taking unwarranted heat this summer. This is a smart team in procurement, both at the draft table and in trades and free agency. Toronto has a fine goaltending tandem, added a potential long-term answer in Rychel and should get another pick for Polak at the deadline. A four-year deal for Matt Martin at $2.5 million is too long and too much, but he isn't a player with no value and I suspect it is a contract that could be traded any day starting this one. A terrific summer by Lou, and long-time readers know it pains me to put that in writing.
For Edmonton, the summer comes down to addressing a perennial need (defense) at an astounding price. I think the analytics were strongly against the Hall trade, down on the Lucic addition (due to term) and not at all in favor of Gustavsson. The college adds were an interesting secondary story this summer and Taylor Beck is an effective late pickup.
I think the analytics department would probably tell you two separate stories based on where they are sitting. Toronto's fancy team would say they are generally pleased with the overall thrust of the summer, and Edmonton's fancy team would talk about Larsson and Lucic and what they can do to help. Followed by a heavy sigh and a long look out the window at nothing really.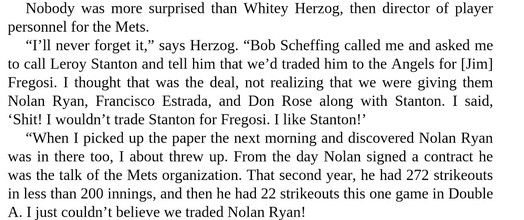 LOWDOWN WITH LOWETIDE
A fun, busy show today, 10 this morning on TSN 1260. Along with updating Ziyat Paigin's performance in his KHL game today, scheduled to appear:
Jonathan Willis, Cult of Hockey and Oilers Nation. We will chat about the Oilers roster and where Zack Kassian could fit into the mix.
Guy Flaming, Pipeline Show. CHL teams getting back to work and another year begins.
Scott Cullen, TSN. CFL Power rankings and Leafs Nation in turmoil.
10-1260 text, @Lowetide on twitter.