Go home, 2017 draft, you're drunk. As the final lists are rolling in, vast differences are being seen in rankings. Craig Button, whose list I respect a great deal, released his top 31 today and it gives us a very good look into the gap in evaluation. Let's start with Button's list compared to my list and that of Future Considerations (who have published their final top 100).
BUTTON'S LIST 2017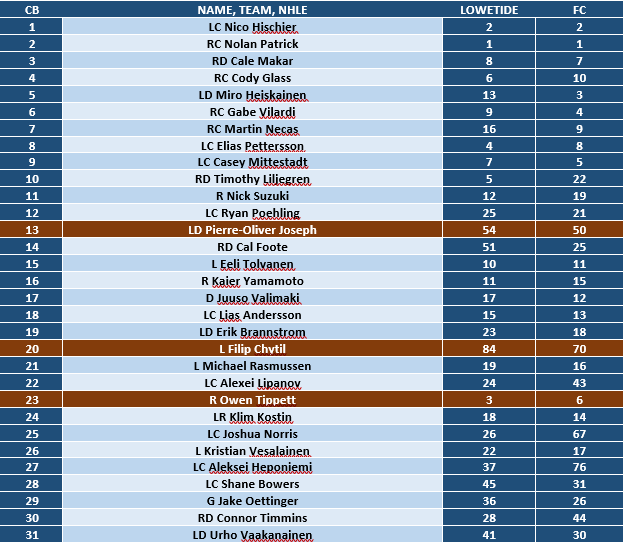 The players in red (and white) are the outliers and the Tippett item is a smack. That said, what I like most about Button's scouting lists is they have the courage of his convictions. If you're going to evaluate these players, having a strong opinion on each of them is vital. I don't know what reason(s) exist for Button to have him there, but am eager to find out. Same with Joseph and Chytil on the other end. My top ranked player not on Button's list? Robert Thomas, who I had at No. 13 (Button No. 46). FC's top player not on Button's list? Nick Hague, who they have at No. 20 (Button No. 43).
WHAT DOES IT ALL MEAN?
If Owen Tippett or Kailer Yamamoto are available at No. 22, one imagines the Oilers grab the player and consider themselves lucky. I'll tell you though, this thing seems weird. If all of the top flight offensive players are gone at No. 22, the play is probably trading down and grabbing two picks in the second round. You can see this for miles, because these kids are all different shades of equal.