In signing Jussi Jokinen today, the Edmonton Oilers give form to the roster that hadn't been there since the Benoit Pouliot buyout. Peter Chiarelli gave Todd McLellan more room to wheel with the lines, more experience and—huzzah—someone who can help on the penalty kill.
CURRENT 50-MAN ROSTER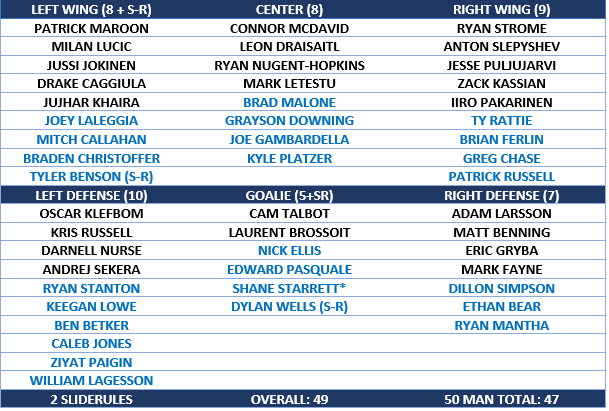 Plenty of attention on my lines currently, just want to let you know I'm not attached to a specific structure. It's pointless, since Todd McLellan will juggle things into the season and then the postseason. Today's addition of Jokinen gives him plenty of options.
The one issue with moving Leon to C? I can't identify two 20-goal men among Ryan Strome, Jesse Puljujarvi, Anton Slepyshev and Drake Caggiula. Can you?
To me Jussi Jokinen is the definition of Finnish Sisu and versatility. Knock him down 3 times, gets up 4. On waivers twice, bought out once.

— Jouni Nieminen (@OnsideWithJouni) July 7, 2017
Jouni is a very respected journalist and broadcaster who is based out of Edmonton and delivers fantastic reporting back to Finland. I consider him an authority on Finnish hockey players.
PENALTY KILL

You need six forwards and it helps to have another on hand for injury or long penalty. Caggiula had a nice run as a rookie in limited minutes, maybe the team has a player there. All of the C's are involved, good thing. Kassian came in damned handy in the role, too. Jokinen will help for sure.
One thing I think I think: Jesse Puljujarvi and Jussi Jokinen are going to spend a lot of time on the same line this winter. Center pending.