Not long ago, I noticed an interesting tweet about the Edmonton Oilers. It involved characters wearing blue body paint and spelling out "he shoots, he scores!" in white and was followed by several similar cheers.
I got curious about these white letters on blue bodies and checked it out. As it turns out, "Fanbods" are the inspiration of Fountain Tire as a way to connect Oilers fans with the team and its customers. Many people may not realize that Fountain Tire is based in Edmonton. Fountain Tire, who are one of the Oilers' sponsors, were looking to share their hometown pride and passion for the team.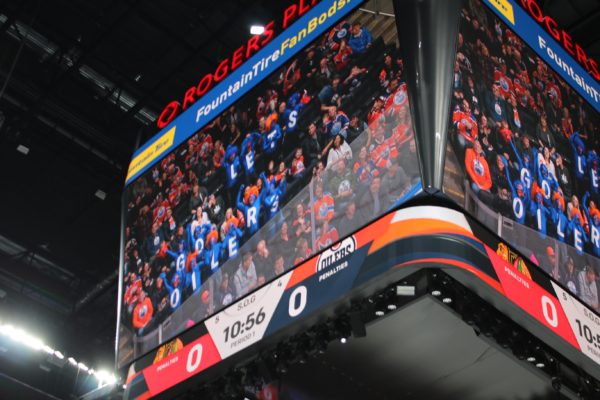 The Fountain Tire brand promise is "we're on this road together," a sentiment that drives associates' actions and customer interactions each day—and also describes the journey all Oilers fans are on in search of a sixth Stanley Cup.
What started as a marketing campaign morphed into a major branding opportunity and a viral means of communication. It meant 'all hands on deck' as more than 40 Fountain Tire associates (all 'bods' are from Fountain Tire) have jumped at the chance to don the Fan Bods uniform.
Launched in the first week of October, the response has been overwhelming. The Fan Bods have been online constantly since and were seen live for the first time at the Oilers' victory over the Chicago Blackhawks at Rogers Place last Thursday night.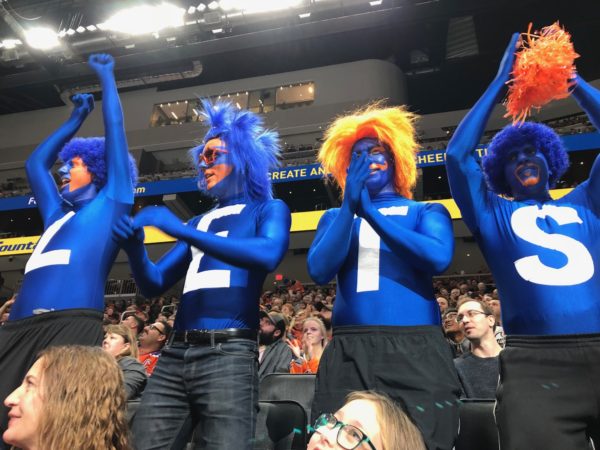 The Fan Bods campaign will run all season long and based on initial reaction may be heading in some unanticipated places! There is a marketing side, going to the website allows you to create and share your own brilliant cheer and to download a coupon for discount ($10 off an oil change or $20 off a diesel oil change) at Fountain Tire. Knowing the creativity of visitors here, I'm excited to read what you come up with in the coming days. Enjoy!