I called last season "possibly the most disappointing season in Oilers' history" but to be honest this one is more painful. Daryl Katz is the owner. Remember that old line I used to use about players gaining experience? Some had five years experience after five seasons, others had one year's experience five times? I believe the scouting report on the Oilers owner and his 10+ years at the helm leaves us with just one conclusion to draw. Tell me again why you think this time will be different?
THE ATHLETIC
The Athletic Edmonton features a fabulous cluster of stories (some linked below, some on the site). Great perspective from a ridiculous group of writers and analysts. Proud to be part of the group. INSANE NEW OFFER IS HERE!
50-MAN (LONG FORM)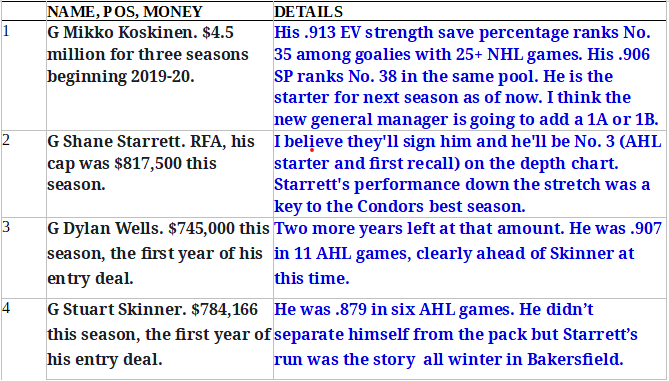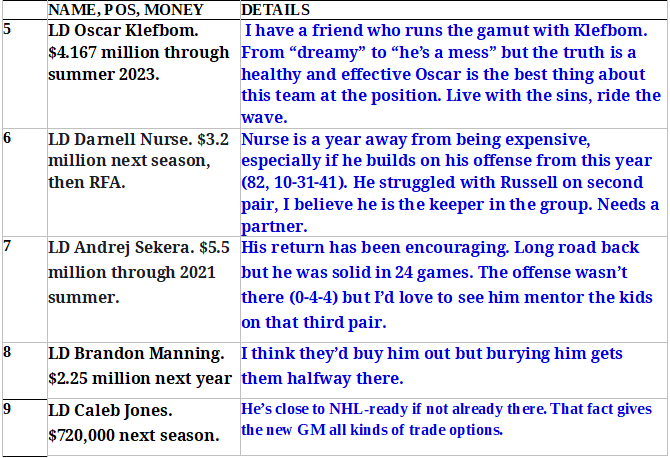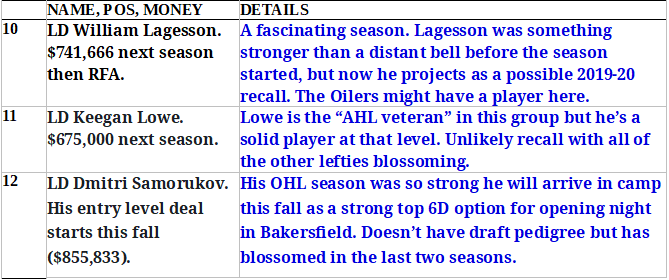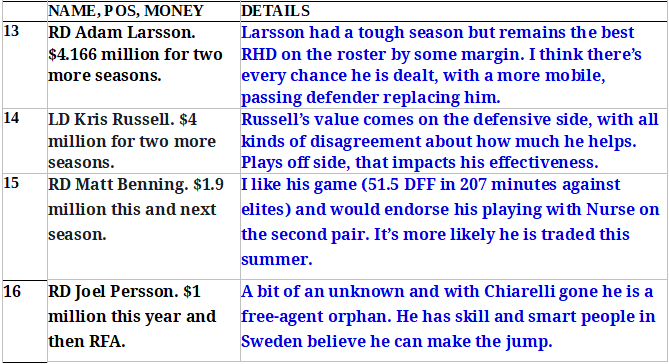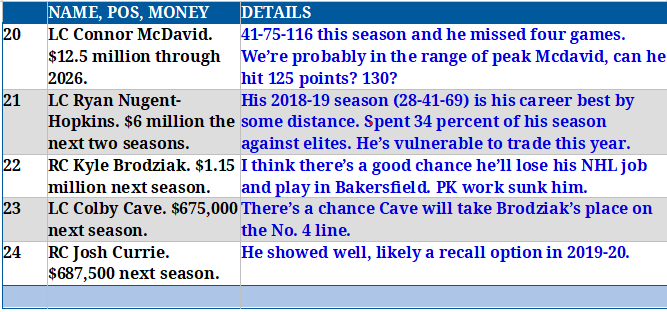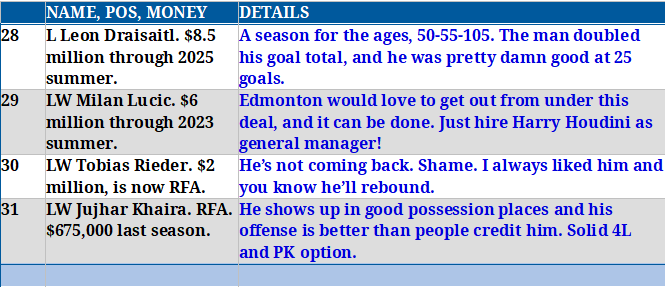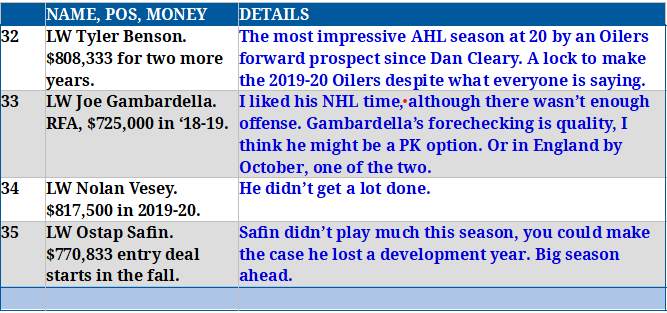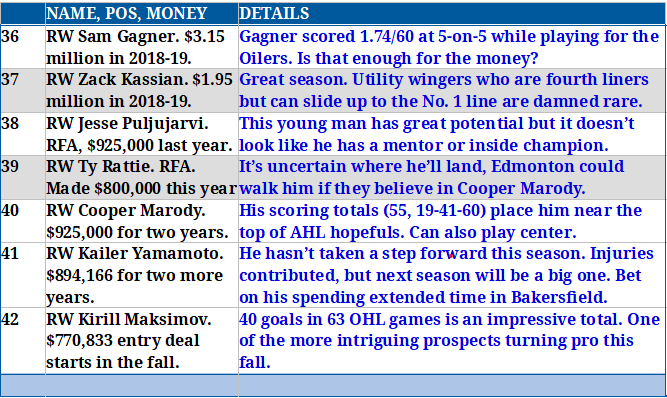 Although the roster sits at 42, you can cull this herd plenty. Ryan Mantha, Tobias Rieder, Tyler Vesel, Colin Larkin, Ty Rattie may not get qualified. I believe Jesse Puljujarvi (RFA) will be traded.
Edmonton may sign UFA Alex Chiasson.
Hayden Hawkey, Ryan McLeod and John Marino either have to or can be signed this spring.
I think the actual number is around 40 men on the 50-man list at this time. Plenty of room to wheel.
TODAY'S MEDIA AVAIL
I doubt there will be much news today, the Oilers aren't going to hire a coach (Kris Knoblauch is my guess) until the new general manager (I'll go with Pat Verbeek) is in place.
Today's avail will be about due diligence on the general manager over the summer, about comfort level with Keith Gretzky running the draft (btw, if I'm Gretzky and don't get a piece of the future action, I'm gone).
That's if things go according to Hoyle. I won't 100 percent discount the possibility management is already enamored with someone. I don't think we'll see an announcement a week from now but it isn't impossible.
LOWDOWN WITH LOWETIDE
I'm on the round table this morning with Dusty, Eric, Tom Gazzola and Matt Iwanyk. We'll do the Oilers postmortem. At 10, we'll carry the media avail and then names like Ryan Rishaug and Jason Gregor will chime in. 10-1260 text, @Lowetide on twitter. Oh, and one more thing: Lottery tomorrow! I'll have an updated draft list. In the meantime, you might want to read my latest on the 2019 draft here.