In the 43 games Zack Kassian played between January 1 and the end of the season, he scored (5-on-5) 1.84 per 60. That ranks No. 143 among NHL forwards who played 250 or more 5-on-5 minutes during that time. There are 31 teams in the NHL, each of them deploying three first-line forwards, meaning there are exactly (at any given time) 93 top-line forwards. Kassian is shy of those lofty heights, but he did score at an impressive rate for half a season. What are we to do with that?
THE ATHLETIC!
The Athletic Edmonton features a fabulous cluster of stories (some linked below, some on the site). Great perspective from a ridiculous group of writers and analysts. Proud to be part of the group.INSANE NEW OFFER IS HERE!
OILERS FORWARDS 5-ON-5 SCORING JAN. 1 TO END OF SEASON

Connor McDavid and Leon Draisaitl are 33 percent of the Oilers top-six forward group and (despite the Jan+ numbers) Ryan Nugent-Hopkins is part of it. That makes it 50 percent.
After that, a smart team would run Zack Kassian, Sam Gagner and Milan Lucic outside the top two lines. Great depth in case of injury and a veteran setup (we're not talking cap here). So, how do these six men perform against elite competition?

What does it all mean? Hell if I know. It is interesting to see how these men performed last season. I believe the Oilers have three bona fide top-six forwards on the roster and that Kassian is best deployed as a fourth-line winger who can move up as required. DFF via Puck IQ.
We don't have all of the names, but Hunter's being mentioned publicly could be perceived as a trial balloon by management to see reaction. I imagine Nicholson has a few other candidates (Hextall? Guerin?) but I'm going to guess Mark Hunter has the inside track. We'll see. I wrote about his draft record here.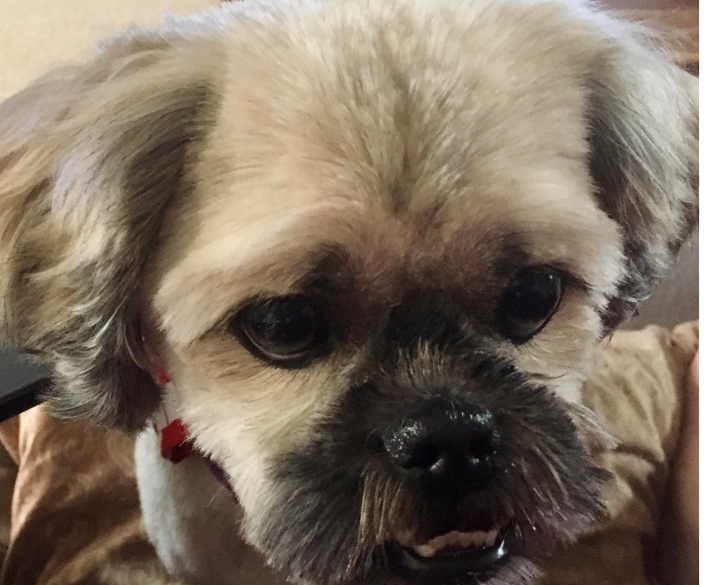 Happy Easter!! I woke up early this morning, we've been leaving the window open lately and the damn birds were making a helluva noise around 5:30. I don't mind, gives me an excuse to have a nap later when the turkey is in the oven.
We're all fine. My son is off to NAIT in the fall, he's taking the radio and television course. He's very much into sound, I can see him being a producer but he'll find his own way. Kind of cool to see him get excited about the career path I chose, have to say.
My daughter is well, retail appears to be her preference and all that artistic talent (she can draw and write so well) will have to find a way out at some later date. She's like her Dad, if you push, the train stops moving. Gentle nudges are the way to go. She's way smarter than me, it's always been a major disadvantage.
Jo and I are in a good place, we're coming up on 36 years in May. I outkicked my coverage my a mile, but she's kind enough not to mention it. She's the one person I know who is thrilled that the Saturday show isn't on anymore. We go shopping for groceries and go for walks and bike rides (although Ziggy can't go for those, so it's not an every day thing).
The dog. Well, she's 7 now, and even though the motor on these little ones goes forever there are changes as she gets older. We don't wrestle as much, and she growls more, but she's a sweetheart. The kids say I spoil her but what do they know. I'm going to be a mess when we lose her, can't even think about it.
I hope you are well. I hope you are in a good place. You know, 36 years down the line the things I value most are the things that didn't come easy. The struggle is the challenge, but it is also the reward. I didn't always know that, but I do know.
I expect there will be more challenges in the coming year, that seems to be the way of things. I think the trick is to be there for each other and to remember kindness does not equal weakness. I think Brooks was right. The world went and got itself in a big damn hurry.
CONDORS DROP GAME TWO
After two games of the AHL playoffs, it's veterans like Brad Malone and Patrick Russell (two points each) who are leading the way on the scoreboard.
Tyler Benson and Cooper Marody aren't posting boxcar numbers, but the possession (5-on-5) numbers below shine like a diamond. They're dominating, the pucks will go in. Benson is 43-23 (65.1 percent) in possession through two games 5-on-5. Home ice will also give Jay Woodcroft a chance to wheel.
Caleb Jones and William Lagesson have two points and both have been quality, while Ethan Bear and Logan Day have one point each. Shane Starrett has a 2.56 GAA and an .896 SP, but he was splendid in the opener. Game Three is in Bakersfield Tuesday.

Thanks to Wilde for these numbers. Wow. That's an attractive set of possession stats (5-on-5) and the final score was 4-1 for the other guys. Hockey can be a flummoxing game. Quoting Wilde: "
I don't think I have a game on record of their Polei-Vesel-Gust line that's half as strong as this one in terms of possession."