In order to drive deep into a playoff spring and summer, a team must overcome bad luck, injuries, stupendously idiotic officiating and the Hockey Gods. Last night, the Condors faced all of those things and came up snake eyes. All that hard work for nothing.
THE CONDORS 2018-19

TRACERS: EARLY STARS OF BAKERSFIELD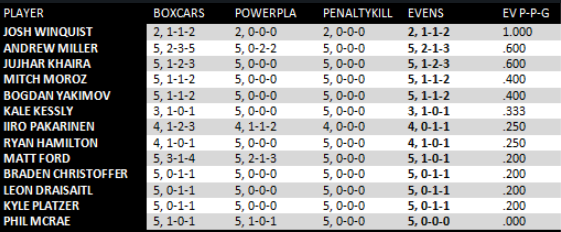 Jujhar Khaira was an early scoring star for the Condors, he had three even-strength points in the first five games. Leon Draisaitl started slowly, but I'm prepared to argue he would have thrived in the AHL if he had stayed.
I'll update in the comments section, OP will hopefully be around, stop in if you get a chance. This is a team worth following, with a fan base who are both proud and showing up in droves.