In past summers, the Oilers have telegraphed exits. We knew in 2016 Hall was in play, certainly by the time the name Milan Lucic leaked. In 2017, this blog ran Strome's numbers against Eberle's 10 days before the deal was done. This year? Ken Holland has been dropping some hints but we've yet to discover his delivery, his cadence, and we don't know if he's going counter trey with the verbal.
THE ATHLETIC!
The Athletic Edmonton features a fabulous cluster of stories (some linked below, some on the site). Great perspective from a ridiculous group of writers and analysts. Proud to be part of the group, here's an incredible Father's Day Offer!
QUESTIONS
Who is a lock to be traded? It depends on how much Holland wants to get done in one summer. What deals that can be made? How many conversations can Edmonton get themselves involved in? Holland's career as a trader is a lot about a pick for a player and vice versa.
Who do you think is in play? I'll say Milan Lucic, Jujhar Khaira, Jesse Puljujarvi and Matt Benning, plus maybe the second rounder are in play. But that's a guess. Lucic is the only name on Frank Seravalli's latest trade board.
What are the Oilers looking for? We have to take Holland at his word. He wants a goalie, in free agency, he is not of a mind to chase a defenseman, but has said he wants to change the bottom six forwards. Maybe Nik Ehlers enters the conversation but it's likely to be small moves.
When will these trades go down? It could be any time, but the deals discussed (Benning for Brown, Lucic for Eriksson) can be done later on. These aren't blockbusters.
What about Nurse for Ehlers? A new general manager means a new set of eyes on the roster. I don't know that Nurse has the same status as he did under MacT and Chiarelli. If you look at things logically, a LHD being dealt is drawing from a roster strength. I don't know that it's Nurse, maybe it's Klefbom or Larsson. I wouldn't trade any of them until one of Jones, Bouchard, Samorukov or other has proven they can play inside the top-4 successfully.
And the draft pick? I think the Oilers will use No. 8 overall, not as certain about No. 38. This remains a building organization, imagine Holland recognizes it.
What about trading Kris Russell or Andrej Sekera? Ideal scenario has Russell being dealt for little or no money, or a scoring forward. Jonathan Willis wrote on this subject and others this morning (here). Sekera's injury history reduces potential return, but Russell should have value.
I'm impatient for this party to get started. If you look at Holland's previous summers, he makes moves when it arrives. Last June, he made one small move (June 24, traded Robbie Russo for a pick). The previous offseason, they re-acquired goalie Thomas McCollum. The last major summer deal was the Datsyuk trade on the draft floor (offloading money).
Last major June acquisition? June 30, 2001. Holland traded Slava Kozlov and a first-round pick to Buffalo for Dominik Hasek. Helluva trade. Hasek won all 16 games in the 2002 Stanley run.
What are your expectations of this team in 2019-20? If the Oilers want to make the playoffs, the team should buy out Sekera and Gagner, trade the No. 8 overall pick and bring in names like Gustav Nyquist. That's sort of what Peter Chiarelli attempted in 2015, and it's possible or even likely Holland would do a better job of it. I don't believe that's the route the organization should or will take.
Can they make the playoffs? Yes, I think they can but it won't be pretty. Choosing wisely on the second goalie, finding a second scoring line from Nuge and remnants/roll ends, and reworking the bottom six forwards to add some penalty killers and secondary scoring. There are two jobs, next year and then every year after. Holland can't rob Peter to pay Paul.
Who is the biggest name they'll pursue? Jacob Trouba. They won't land him (Trouba won't sign here) but he's a Holland-type player.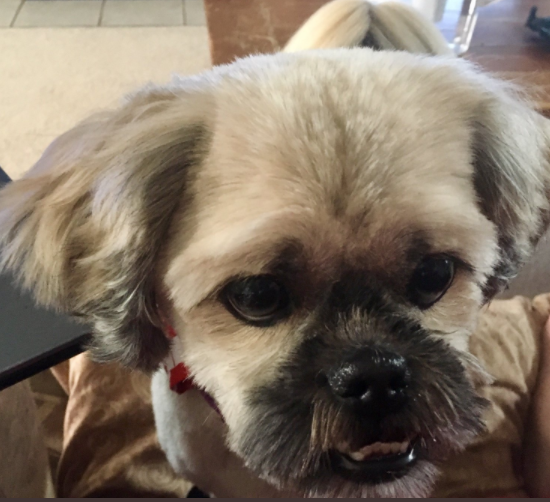 HAPPY FATHER'S DAY
Father's Day began with my walking downstairs and being greeted by my son sitting in the rocking chair. A house with young people should have a flashing 'open all hours' sign, it's a living thing. NO idea when these people sleep. My son is going to NAIT in the fall or next year, taking the Radio and Televsion program. I've seen hundreds of kids benefit from their experience, thrilled he's going to give the industry a try. He's very creative (writes his own songs for the video games he and his friends create) so maybe there's a job out there for a producer who can wield a keyboard.
My daughter is looking for work and upgrading with an eye to teaching. She'll be great at it, very caring person with a mountain of empathy. She doesn't like me telling you about her, so I'll just say the funniest lines in this house come from her. She's a hoot.
We're all fine, the family is progressing as it should. Mom and I are painting the deck this week, getting the cars in for checkups, maybe doing a dump run, following trades and the draft. I'm a lucky father and husband, we're all so fortunate to work for Ziggy.
Enjoy your day, men. And if you're lucky enough to have a living, breathing Father (even if he isn't your biological Dad, you know who your Father is) then you hug the stuffing out of him today and I mean it