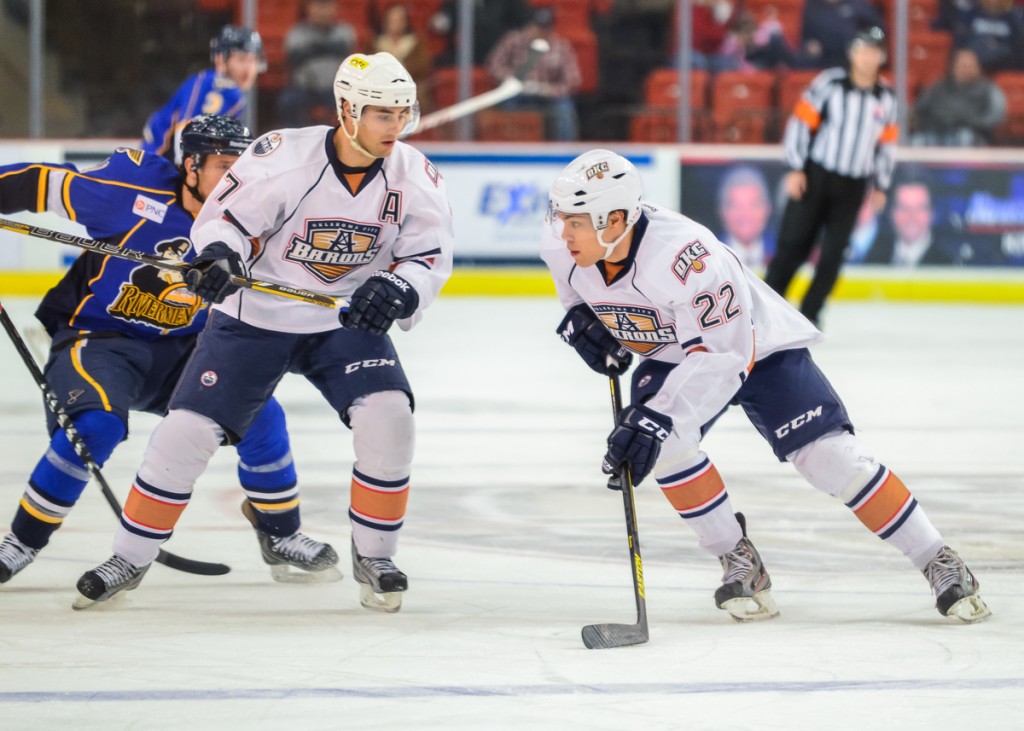 In the days when Todd Nelson was sending talent to the NHL from Oklahoma City, the men coaching up in Edmonton were busy juggling teenage lottery picks. Many quality Barons prospects got the squeeze and were sent away while the head coach was trying to find room for the new sensation.
THE ATHLETIC!
I'm proud to be writing for The Athletic, and pleased to be part of a great team with Daniel Nugent-Bowman and Jonathan Willis. Here is our recent work.
NEW SENSATION
The most recent draft pick, Dylan Holloway, is headed for his sophomore season at Wisconsin. He'll play college games in November if things go according to plan and we might see him play for Canada at the World Juniors. That's right where he should be.
The 2019 first-round pick, Philip Broberg, wowed everyone at the training camp bubble and then had a strong start to the SHL season (13 games, 1-4-5 and 19:47 time on ice per game). He may be recalled for NHL camp and there's a chance he will make the team. At 19, his career trajectory is fairly normal so far. He may well get the chance to compete, which is different than negotiating an NHL job in the entry contract.
Evan Bouchard is 21, and the only seven NHL games played came before Ken Holland and Dave Tippett arrived on the scene. The signing of Tyson Barrie gave him an added hurdle, but if he plays well they'll find room. He's NHL-ready.
Now. Does anyone on that list have a post-draft resume like Jesse Puljujarvi? Kailer Yamamoto? Nail Yakupov?
Oilers are about competition. If Broberg or Bouchard push hard enough maybe there's room. If they don't, the Oilers don't have to force anything.
THE BLUE
I see lots of talk about the defense in recent days, surrounding (mostly) how the blue will set up (pairings, who plays elites). Dave Tippett will make that decision, it's my suspicion we'll see the third pairing play much more at five on five than a year ago (I think Tippett worried about Benning's health).
My pairings are Nurse-Bear, Jones-Larsson and Russell-Barrie, Lagesson the extra.
Lots of chatter too about the best way to measure defense and performance. I'm a Puck IQ man now, if you drill down who is playing against elites and how well they're performing, you will know the men Dave Tippett valued. You can wander off to a tangent if you wish, but Tippett told you the men he valued:
Darnell Nurse 481 minutes
Ethan Bear 468
Oscar Klefbom 368
Adam Larsson 287
Kris Russell 201
Caleb Jones 135
Matt Benning 124
Tyson Barrie played 306 minutes in Toronto. Injuries had an impact, Klefbom and Larsson would have been closer to Nurse-Bear (or perhaps beyond) over a full season. Time away aside, that's your list. Perhaps it helps to do this by TOI/game:
Darnell Nurse 6:47
Ethan Bear 6:36
Oscar Klefbom 5:56
Adam Larsson 5:52
Kris Russell 3:39
Caleb Jones 3:09
Matt Benning 2:05
Tyson Barrie averaged 4:22 (these are quick estimates by me Puck IQ doesn't give per game numbers). Pretty clear who Tippett valued, injuries are a part of the game and young players can fall back in their second full NHL seasons. Based on these numbers, Tippett trusted Nurse, Bear, Klefbom, Larsson.
Finally, and people will howl over this, to this day if I want a quick glance at a defense, I go to Corsi Rel (this is a for all opponents five on five via NST):
Caleb Jones 0.97
Adam Larsson 0.74
Matt Benning 0.61
Ethan Bear 0.46
Oscar Klefbom 0.16
Darnell Nurse -1.22
Kris Russell -6.26
Benning and Russell would have played the easiest minutes, Bear and Nurse the toughest. If Caleb Jones can handle the top-4 minutes, Edmonton's defense won't be the problem.