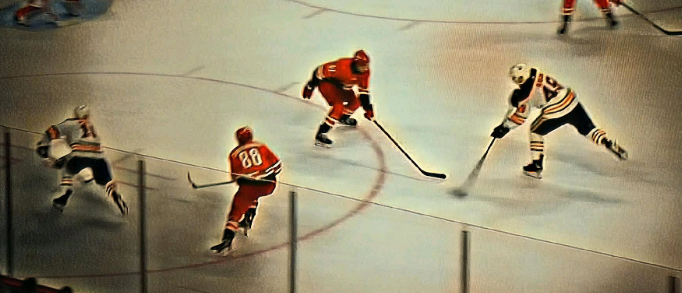 There are two development seasons that are the most important markers for a prospect: His draft season, and his age 20 season. The classic Oilers draft pick plays in the CHL or Europe in his draft year, plays in the AHL at 20 and we can pick him apart based on what happened to other comparable prospects in the past.
Tyler Benson's draft season was injury riddled and just below one point per game. His first AHL season, age 20, was a home run and just below a point per game.
THE ATHLETIC!
I'm proud to be writing for The Athletic, and pleased to be part of a great team with Daniel Nugent-Bowman and Jonathan Willis. Here is our recent work.
BENSON'S COMPS

Dillon Dube, drafted after Tyler Benson in the same draft year, is an excellent draft day comp for Benson. Go figure. Dube's NHLE arc is just a little higher than Benson's, as you can see, and the Flames have an NHL player (45, 6-10-16 in 2019-20). Even in his best season, 2018-19, Benson can't catch Dube.
Benson is a fantastic passer (the photo above is evidence) and plays a gritty game (he can win a corner battle). He isn't fast and he doesn't shoot the puck enough, and that means there's a bit of a worry about his goal-scoring ability. Here are his (and Dube's) NHL goals equivalencies:

Dube's ahead of Benson by about one NHL season (70 games to 7) and that gap is probably going to get wider. It doesn't mean Benson won't have a career, in fact I think he's a good bet to play 200+ NHL games. Dube is going to have a better career. Pretty sure.
I posted the complete 'reasonable expectations' numbers yesterday at The Athletic, there is a fabulous deal on subscriptions today so click on the link above if you're intereseted. Anyway, Benson is going to need an injury or two this season to see the NHL. That doesn't mean he won't make it, but there's a chance it'll be 2021-22 and he might do it as a Kraken.
AHL 2-YEAR COMPS
Benson has now played two seasons in the AHL and his comparables are an interesting list.
Dillon Dube 50 games, 19-33-52 (1.04)

Tyler Benson 120 games, 24-81-105 (.88)

Rob Schremp 147 games, 40-89-129 (.88)
Logan Brown 81 games, 21-49-70 (.86)
Andrew Mangiapane 105 games, 41-46-87 (.83)
Connor Brown 110 games, 32-58-90 (.82)
Nikolay Goldobin 108 games, 36-49-85 (.80)
Marc Pouliot 98 games, 29-47-76 (.78)
There are some successful names on there, and some who did not make the NHL for any length of time. Based on his current resume, I do believe Benson will have a career that involves NHL seasons of 50 or more games. What has changed, and we should acknowledge, is that it may not be in Edmonton. Whenever there's a change in management, there's a distance that occurs with unproven talent. Sons become cousins, and it does change the equation. Same as it ever was.
LOWDOWN WITH LOWETIDE
There is one helluva lot to discuss today on the Lowdown, beginning at 10 on TSN1260. Michael Hurley, from CBS Boston, will talk NFL weekend and set us up for the Monday nighter. Jason Gregor will pop in at 11 to chat Alex Trebek, Howie Meeker, the goal on the weekend by Evan Bouchard, and word this morning of a vaccine for Covid-19 (Pfizer) that could be ready by the end of the year. Game. Changer. 10-1260 text, @Lowetide on twitter. See you on the radio!