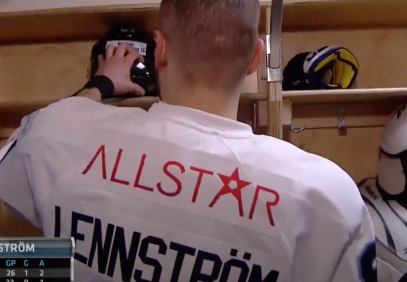 Someone has to get this party started and it might as well be you and me. The Edmonton Oilers don't have training camp dates or a regular season schedule, but there's only so much circling an airplane can do before it has to land. So, without further adieu, overture, curtains, lights!
THE ATHLETIC!
I'm proud to be writing for The Athletic, and pleased to be part of a great team with Daniel Nugent-Bowman and Jonathan Willis. Here is our recent work.
CERTAIN OILERS (18)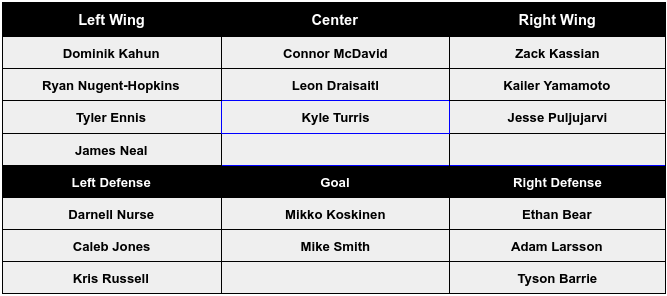 Edmonton should have more 'certain' names but the Oscar Klefbom injury means more walking around money than normal at this time of year. Added to the large number of free agents and we're talking about strange days indeed.
The top three lines appear set, along with the starting six on defense and the goaltender tandem. No. 4 center and an overload on right wing may see a trade and or signing by the time we hit the open road for the 2020-21 season.
UNCERTAIN OILERS (14)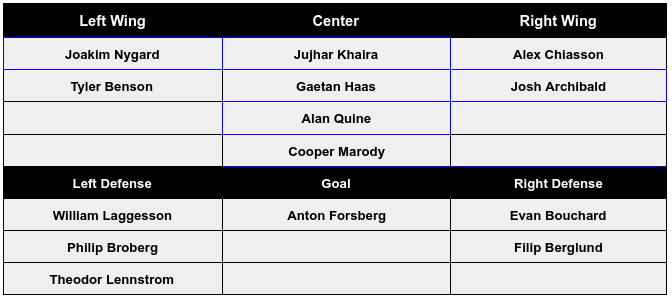 I am impressed by this list, there are some impressive futures here. Look I know Chiasson and Archibald and Khaira and Haas are going to be on the team, but are ALL of them going to be on the team? I have 10 of 14 'certain' forwards, so four names are going to move up from this list unless Holland adds someone. Name the four. Are you sure? I have the same four names, but I'm not sure. (Khaira, Haas, Chiasson, Archibald).
Who gets 7D? I'll name Lagesson, but you may name Bouchard or Lennstrom. Broberg could blow them all out of the water and make Kris Russell No 7D? Plus there's injuries. Forsberg is slotted correctly and my guess is we see him in Edmonton at some point during the regular season.
DISTANT BELLS (15)

Everyone here is a distant bell, but Patrick Russell and Oscar Klefbom have the best chance to be on the team at some point in 2020-21. Russell could make the opening night roster but Ken Holland would have to make a deal in order to make room.
Some of these men will remain in Europe for the season, we'll have to wait and see what the final list looks like. Expect some PTO's too, former Red Wings might include Jimmy Howard, Alex Delvecchio and Nick Libett.
Wheeler pops by today in order to discuss Oilers prospects who are in Europe, specifically Raphael Lavoie and Ryan McLeod. We'll also talk about Dylan Holloway's chances to make Team Canada.
LOWDOWN WITH LOWETIDE
At 10 this morning we hit the blacktop and put the hammer down, TSN1260. At 10:20 Dom Cosentino from The Score visits and we talk NFL. I'll try not to make it all about Patrick Mahomes, promise. Wheeler sits down at 10:40 to chat and then at 11:05 Jason Gregor from TSN1260 talks NHL negotiations, NFL weekend and why the CFL must play in 2021. 10-1260 text, @Lowetide on twitter. See you on the radio!