In Canada, hockey dreams belong to everyone. Children go to sleep and dream of hockey glory. The dream of becoming a pro hockey player, winning in the finals and having their name in hockey history drives thousands of Canadian kids to endure early mornings, cold arenas (some of them outdoor!) and lack of sleep. "I've always wanted to play professional hockey," Connor tells us, "I couldn't really think of anything else I wanted to do." And it's clear that Connor turned that ambition into a strong work ethic with the support of his family that got him where he is today.
Parents dream too, about building a life together and providing opportunity for their children. Parents work hard to make sure their kids find their passion and pursue goals, learn about hard work, teamwork and success. The lessons learned apply to everyone. Passion. Commitment. Joy. Responsibility. Brian McDavid, Connor's dad saw it in his son when "he was two and a half, he put on roller blades and he just started skating around. He basically tormented Kelly every single day to register him to play hockey."
The McDavid family raised two boys successfully, using family values, a hard day's work, a sturdy garage wall, and the beautiful game of hockey as inspiration and as teacher. And the McDavid family also realized the value in having a supportive and adaptable financial partner to help achieve those goals – for themselves and for their kids. For that, they turned to CIBC, who made the McDavid family goals their own.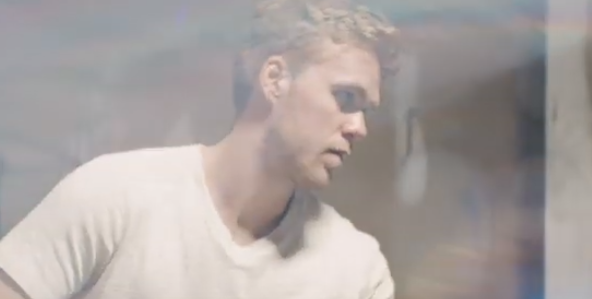 CIBC is there, every day in this country, to help guide families when they need it the most. More than ever before, Canadians need their hard-earned dollars to work for them, to fuel their dreams and ambitions. Owning a home, paying off the mortgage, helping their children. Dreams that begin in childhood can change focus many times to new areas of interest as we mature, and passions are formed around them. From college or university to building a business or brand, or even becoming a pro hockey player. Dreams belong to everyone.
How did an ordinary hockey puck create a Canadian superstar? It started with a dream, a goal, commitment and support. Every child dreams of success and every parent works hard to help their children realize their dreams and potential. CIBC partnered with and coached the McDavid family through some of their biggest goals, helping them adjust to new challenges as they raised their children. "CIBC has helped achieve our ambition of owning a home, paying off our mortgage and helping our children," Kelly McDavid tells us, pointing to the financial foundations that helped support the family's dreams then and now.
Those dreams are playing out with Canadian families across the country today. Families like the McDavids, where CIBC has been part of their journey since day one –and that continued with Connor, who signed up for his first account at just 11 years old, and is still with them now.
Brian and Kelly McDavid spoke about Connor's injury and being hockey parents this morning. That interview is here.