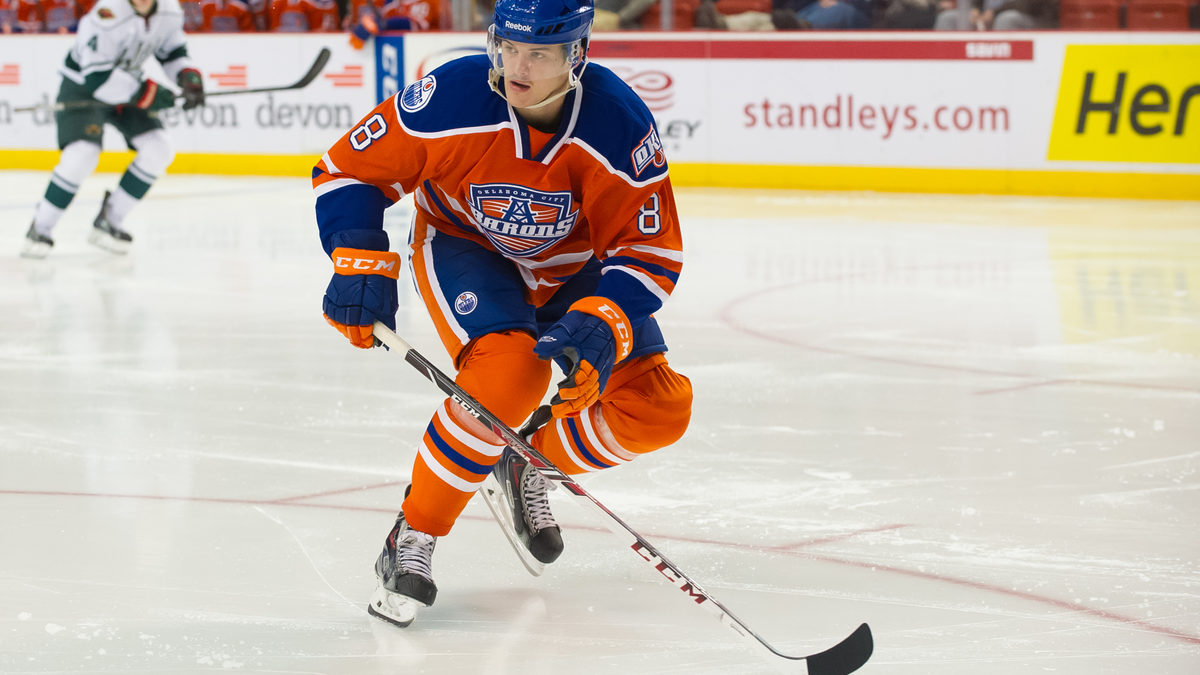 Anger and outrage broke out across central and Northern Alberta Sunday night, as twitter star Fussy Britches sent out an all caps sentence word: "Klefbom" and lit up the social media sky. All the clocks stopped, people ran outside to see who was bound for happiness and who was bound for glory. If not 97, 29, 93 and Klefbom, then who is bound to live with less, and who will tell their story?
THE ATHLETIC!
Great perspective from a ridiculous group of writers and analysts. I am proud to be part of The Athletic. Here are the most recent Oilers stories.
THE LIST
What does your off limits list look like for the Oilers? My no trade list is Connor McDavid, Leon Draisaitl, Ryan Nugent-Hopkins, Kailer Yamamoto, Oscar Klefbom, Darnell Nurse, Ethan Bear, Evan Bouchard, Philip Broberg. That's nine. I think Raphael Lavoie, Dmitri Samorukov and Ilya Konovalov could join them soon. What's your list?
AVAILABLE LIST
So, is there enough on he available list to get anything done? Adam Larsson, Mikko Koskinen, Andreas Athanasiou, Alex Chiasson, Zack Kassian, Jujhar Khaira, Kris Russell, Matt Benning, William Lagesson, Ryan McLeod.
Is there a lot of value there? I think Larsson has good value, he should be able to deliver one of the three needed pieces (Goalie, two-way winger and No. 3 center) mostly by himself. After that, it gets a little hazy.
I would not trade Oscar Klefbom, and I would not trade Darnell Nurse. Why? Caleb Jones, William Lagesson, Philip Broberg and Dmitri Samorukov are all matriculating but none are provably able to replace one of Nurse or Klefbom.
I would trade Adam Larsson. Why? He is one year from free agency. Edmonton would need to replace him, as an Ethan Bear-Matt Benning-Evan Bouchard RH depth chart is thin on experience and lacks depth. Dealing Larsson for a goalie and then signing Tyson Barrie, Sami Vatanen or Chris Tanev is the play here. I'd pursue Dylan DeMelo with extreme prejudice.
Holland is in a tough spot. He could be on the verge of a major opportunity with very little ability to get into a trade conversation. Putting it in 1970's form, it's like seeing Jan Smithers at a party and realizing you're Ralph Malph.
HOW BAD IS IT?
I believe the Oilers, as they sit idling in the driveway, are a better team than most fans believe. Those damnable Bettman bubble games cast a pall on real progress, led by a coach who did a damned good job until the Chicago Blackhawks series.
Ken Holland is going to add an upgrade in net, and add a No. 3 center. If he trades Larsson that needs a replacement. Perhaps the left wing solution is Tyler Ennis or another low key addition. Perhaps he walks Andreas Athanasiou and Matt Benning.
If Holland makes a good choice in goal, makes a smaller trade for a legit No. 3 center and someone who can cash on No. 97's wing, then that's the summer. Edmonton finished No. 2 in the Pacific Division, they were competitive with Calgary and Vancouver this past season. Trading Klefbom, unless the return is enormous, would likely be another example of the Oilers giving up the best player in the deal. If Colton Parayko is coming back, sign that deal. Failing that, keep your powder dry.