One of the fun things to monitor with a new general manager is how he handles the restricted free agents. A year ago, Ken Holland had nine decisions. This year, there are 10.
THE ATHLETIC!
The Athletic Edmonton features a fabulous cluster of stories (some linked below, some on the site). Great perspective from a ridiculous group of writers and analysts. Proud to be part of The Athletic, check it out here.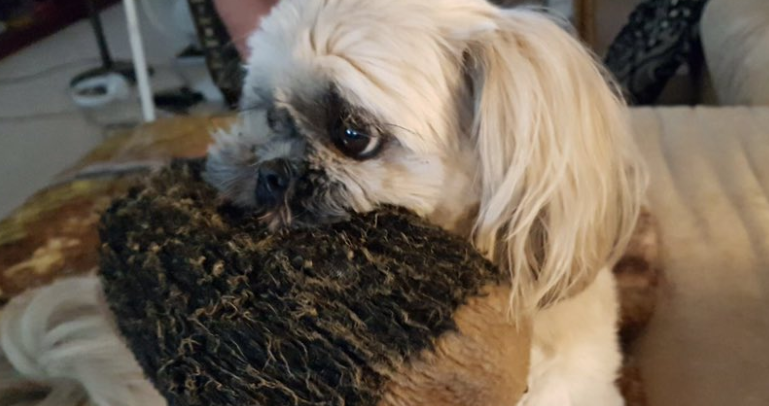 HAPPY EASTER!
It has been a difficult year, several generations are facing the toughest challenges of a lifetime. We're all adjusting to a new normal without having any idea what it looks like. That's a fact. We have a lot of tough days in front of us and I think we're going to have to make some difficult decisions in our own lives.
I had a great Dad. He was born in 1912, one of 14 kids. Grew up in Radisson, Saskatchewan. He was obsessed with pegging second base, worked hard because that was the way of the time. Lost a brother in the war, his sister Ethel had polio and another brother was lost in child birth.
He was hit by lightning by the water well in Fielding, Saskatchewan, got sunstroke hacking ties in northern Saskatchewan (lost all his hair), went to war, came home and raised a family. The depression left the biggest mark, I always thought, he collected string and straightened nails right up until he died.
If my Dad were alive today, he would tell me to identify what matters (already have) and don't worry about the things that can be changed or altered. We might be living in different cities a year from now, or maybe half of us have moved to the country.
What matters is family and survival. Whatever it looks like.
This spring, I'm going to plant a garden. I haven't been near one since 1975. You stay safe. You identify what matters and don't worry about the things that can be replaced or deleted. We'll get through this together.
2019 RFA'S
Holland retained Jujhar Khaira, who helped out in a big way on the PK (among the best in the NHL in shot against and goals against per 60) but got fed in goal differential at five on five and scored just 0.80 at five on five.
The club also kept Joe Gambardella, who struggled in the AHL to repeat his impressive '18-19 campaign with the Condors. Shane Starrett was also retained although he didn't play much due to injury.
Edmonton passed on winger Tobias Rieder, who signed with Calgary. His offense didn't spike (moved to 0.84 from 0.75 at five-on-five scoring per 60) but performed well against elites according to Puck IQ (24 percent of his five on five time). He also played 1:38 on the PK.
Also set free were Tyler Vesel (he played the season in Sweden's Allsvenskan, posting 8-23-31 in 42 games), Colin Larkin (2-12-14 in 46 games with Wichita, ECHL), Ty Rattie (11-23-34 in 62 KHL games); Robin Norell (who remained in the SHL).
Jesse Puljujarvi is in a different, limbo category. Fine season, we're all hoping for a resolution.
2020 RFA's
Ethan Bear had a stunning year, he'll get signed and it could be long term. More likely a short contract at a lower cap total but going long (ala Oscar Klefbom) would be preferable.
Andreas Athanasiou posted a 1.26 per 60 scoring at five on five and will be qualified at $3 million for next season. That's a lot for the production but Edmonton gave up two substantial picks for him.
Matt Benning had a solid year on the third pairing, concussion worries impacting his icetime but he performed well. I think he'll sign but the alternative is trade and Holland may decide to clear room for Evan Bouchard in the summer.
Ryan Kuffner was one of the higher profile college free agents in the spring of 2019 coming out of Princeton but his bat didn't come with him to pro hockey. NHLE in 2019-20 (AHL) is 12.2 and he didn't score in 10 NHL games with Detroit. I don't think he'll return but Holland signed him out of college. Ryan Mantha won't be signed, expect we'll get a story this spring. Nolan Vesey (NHLE: 5) couldn't establish himself, Cam Hebig (NHLE: 9) established himself and then couldn't sustain it, Logan Day (NHLE 13.3) had an uneven season but he could return. Angus Redmond came over as a member of the 50-man to make a trade work.
William Lagesson might be the most interesting RFA this summer. He's NHL ready. I believe the Oilers like him. I'm almost certain he'll have an NHL career. However, the Oilers are stacked and racked on the blue, needing to shoe horn Evan Bouchard in (possibly) at the expense of Matt Benning and Kris Russell. I don't know how they find room for Lagesson, but he's worth it.
COLBY CAVE
I spent much of yesterday reading about and listening to people talking about Colby Cave. I am without adequate words of sympathy for his wife and family. I am thinking of his family today and want to express sincere condolences to anyone who knew him and loved him. It is testimony to the person he was that so many publicly reflected on his life and mourned his loss. He was a good man. RIP Colby Cave.