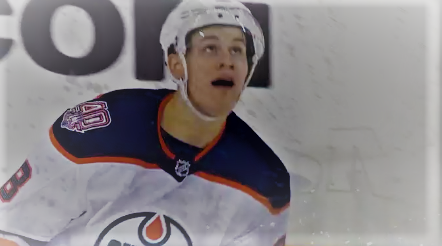 Ken Holland has negotiated two offseasons as general manager of the Edmonton Oilers, with fans reacting to each transaction in the calm, measured way we've come to expect from the most well-adjusted fan base on earth. How did he do last year and how is he doing now?
THE ATHLETIC!
I'm proud to be writing for The Athletic, and pleased to be part of a great team with Daniel Nugent-Bowman and Jonathan Willis. Here is our recent work.
OFFSEASON 2019
I gave Holland a grade of "B-" in my season ending grades and many people felt it was a harsh grade. Prominent among the things that were considered positive: Neal for Lucic, plus making room for kids on defense and recalling Kailer Yamamoto instead of making a panic trade at the end of December.
HOLLAND'S 2019 SHOPPING LIST AND SOLUTIONS
1 Goalie. If the Oilers are going to make the 2020 playoffs, and that's a distant bell, a goalie is going to steal some games. I've suggested Brian Elliott, perhaps there's another option. Either way, goalie is the priority. [Mike Smith was Holland's answer]
2 Two scoring wingers. I do believe Holland will spend money and assets to bring in some quality scorers. It might be a one and one, as in Brett Connolly via free agency and Connor Brown via trade, but there will be changes. [Alex Chiasson and James Neal were the answers early, Andreas Athanasiou and Tyler Ennis late.]
3 RH center. I think we'll see a PK option who can skate and win faceoffs acquired over the summer. Maybe it's someone Holland knows, like Luke Glendening. [Gaetan Haas was a bet, he didn't cover all of the job but was an intriguing addition. Riley Sheahan signed late and did the job lefthanded.]
4 Cap room. Most of the heavy work may have to wait a year. [Holland bought out Andrej Sekera and dealt with long-term concerns by dealing Milan Lucic. He also got out from under the expansion issue re: Lucic].
5 Top 4 RHD who can move the puck. I can see a scenario where Holland and Tippett look at the internal options and decide a solution is on the roster, but 12 months away. Evan Bouchard might own that job by December 2020. [Ethan Bear arrived during training camp, an inspired player perfect for the moment].
HOLLAND'S 2020 SHOPPING LIST AND SOLUTIONS
No. 1A goalie option. Suspect a free agent, from Holtby to Greiss. Holland likes old goalies and there are about two dozen out there. Jimmy Howard even. [Holland shopped the world for you like International Stereo in 1975, but missed on target Markstrom and the prices were too high. He checked down to a less expensive Mike Smith re-signing].
Top 4-RHD. I do think Larsson is a candidate for trade, and Holland will need to replace him. Mike Green might have been an option, I think Sami Vatanen or Tyson Barrie might fit here.
[The answer is Tyson Barrie, although he is likely to play 3 RD this season. That's a helluva solution, more offensive than I dreamed Holland would reach.]
Two-way winger for McDavid's line. Andrew Cogliano fits here, I really like Jesper Fast, he's a right wing. [Oilers solution here appears to be Ryan Nugent-Hopkins, which, let's face it, is a fantastic option. Jesse Puljujarvi also fits here.]
No. 3 center. Extremely difficult to find a good one, especially a RH center. [Holland again surprised me by grabbing an offensive player in Kyle Turris. I'm not sure where this goes but it's an interesting route.]
Holland's solutions a year ago helped Edmonton to finish second in the Pacific Division in 2019-20. The Oilers system delivered three exceptional talents (Ethan Bear, Kailer Yamamoto, Caleb Jones) who pushed the team to greater heights. I believe Evan Bouchard, Tyler Benson and William Lagesson can and should have an impact on the 2020-21 campaign, although not at the Bear-Yamamoto-Jones level.
PULJUJARVI Q&A 2017 JUNE: KID "A"
Some of you enjoyed my Martin Marincin tracer item yesterday, I thought it might be an idea to run Jesse Puljujarvi's RE back and forth from June of 2017. Here it is.
What do you make of it? Strange days indeed. This is a crazy player card, filled with great positives and sinking negatives, while also being too small a sample size.
Lost season? I wouldn't go that far, but the range of possibilities remains vast for this player. What's more, the portion of the puzzle that includes offensive ability may be more clear, and not in a good way.
Where do you want to start? Let's go with goals. His shooting percentage was very poor, basically defensemen post that number. Again, small sample size alert. The one goal he scored was off a turnover on the power play, a good and lucky shot. He did have some ten-bell chances but couldn't cash.
Did he have a good shooting percentage in the AHL? He shot 11 percent (12 goals in 109 shots). Mikko Rantanen as a rookie shot 17 percent, William Nylander shot 19 percent, as rookies.
Hmm. What about back in Finland? During his draft year in the Sm-Liiga, Puljujarvi scored 13 goals on 175 shots, works out to 7.4 percent.
This is devastating. I'm going to puke. Well, hold on now, let's have a look around. Patrik Laine played in the same league, scoring 17 goals on 253 shots, works out to 6.7 percent.
Oh, okay, not so bad! Laine managed 19 shots per 60 minutes (in all disciplines) according to The Hockey News (if my math works). Puljujarvi? He averaged 13.94 shots per 60 in all disciplines. He shoots less than Laine and that may impact his ability to flourish with Connor McDavid. If he doesn't have a terrific shot, and we'll see because he'll get stronger, we may be looking at more of a two-way forward.
He could still be a productive player? Yes. There are some positive signs for JP as a two-way player.
Let's talk about it. Sure. He had a good possession number by Corsi, with and without Connor McDavid. JP was 2.86 5×5/60 scoring with McDavid and had a 53.8 Corsi for 5×5 percentage. Without him the offense went away (0.59 5×5/60 scoring) but the possession (53 percent) remained.
So, need to find him a 3line that can score? Exactly. Nuge and Maroon? Nuge and Pouliot? Somewhere in there we should find a solution.
What about the woodmonies? Dangerous Fenwick (40.5 percent) shows us why Todd McLellan didn't want Puljujarvi with McDavid. 97 is going to get the elites beginning at the anthem, and JP wasn't able to have a positive impact.
What was McDavid's Dangerous Fenwick? He was 55.2 percent DFF.Crazy. Beyond the outer limits.
Where will Puljujarvi play next season? No idea. I suspect the club will bring him to training camp and let him compete against Zack Kassian, Drake Caggiula, Anton Slepyshev and possibly Spencer Foo for the 2R and 3R jobs. I would give him a good chance to win one of those jobs and start the year in Edmonton.
Will he stay? He has to score. That's the deal. Puljujarvi's value now isn't what it was draft day, if he can't score this coming season it'll take another hit. Behooves Edmonton to find a sweet spot, I can't see it from here beyond Nuge on a softer 3line.
You keep trying to trade him! No, but the Oilers are in win now mode. So their options are pushing him at the NHL level and possibly losing some games because of growing pains, sending him to Bakersfield for another year of frustration, cashing early as Chiarelli has done in the past.
You keep trying to trade him! Part of it is lack of trade pieces that have real value, but I don't really want the Oilers to let him go. In fact, it could bite them in the ass.
Like trading Hall or Seguin? I don't know that JP will reach those levels, but he has a potentially enormous future. He's also a big train who is going to be a load when he gets older. A giant teenager now, you give him four years and we're looking at a fairly unique player.
Ideal spot next year? We've been over this. Third line with a creative center, soft parade if possible and any of Edmonton's three vets on LW (Lucic, Maroon, Pouliot). I think he could flourish there.
What will he RE be next season? Probably 60 games, 30 points, about like last season. He could blow that out of the water, but I can also see him in the minors for a time.
Who will he be if he doesn't emerge as a scorer? A giant Jere Lehtinen is possible.
Who will he be if he does emerge as a scorer? The end of the phrase that begins "McDavid to…."
Why this song (KID A)? A few reasons. Even after listening to this song many times, it's still somewhat unfamiliar and disjointed. It's just short of unsettling, because there's no logical progression. The title works as a description of Puljujarvi, and I think the song might be about growing up in chaos. This ain't bandy.