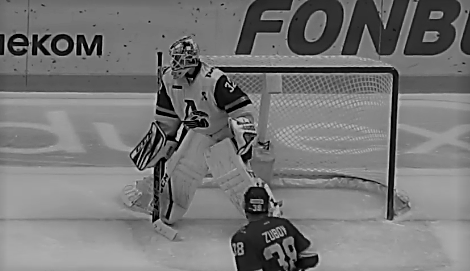 For a long time, Russia was a no fly zone for Edmonton Oilers scouts, and despite recent promise, it is still badly represented compared to value available.
Between 1979 and 1999, Edmonton drafted 7 men, the best being Anatoli Semenov (1989, 362 NHL games).
In the first decade of the 2000's, the Oilers picked five men including Alexei Mikhnov (2000, two games) who was chosen in the first round, a breakthrough of sorts for Edmonton. It would have been a better story if the big man had succeeded.
Between 2010 and 2019, five more. Nail Yakupov (2012, 350 NHL games) is often counted but he was an OHL player at the time of his draft. Craig MacTavish used two fairly early picks on Russians in 2013, delivering Bodgan Yakimov (one NHL game) and Anton Slepyshev (102 NHL games). The others (Ziyat Paigin, Ilya Konovalov and Maxim Denezhkin) are still active players and a couple of them are still under Edmonton's control.
In the two drafts since Ken Holland arrived, there have been three men (Konovalov, Denezhkin and Maxim Berezhkin) drafted by Edmonton. That's 18 Russians from Russia in 40 years, three since Holland arrived. Maybe things are looking up!
THE ATHLETIC
I'm proud to be writing for The Athletic, and pleased to be part of a great team with Daniel Nugent-Bowman and Jonathan Willis. Here is our recent work.
RUSSIA'S BEST 2021
LD Daniil Chayka,

CSKA Moscow

.

Two-way defender with size. Intriguing

.

RW Nikita Chibrikov,

St. Petersburg

.

Small skill winger can stickhandle in a phone booth.

LW Fyodor Svechkov,

Lada Tagliatti.

Smart two-way winger who can push the river.

LW Alexander Kisakov,

Moscow Dynamo.

Just 5.10, 141, terrific skill.

G Alekesi Kolosov

,

Minsk

.

KHL goalie, .911 SP and still a teenager.

RW Prokhor Poltapov,

Moscow

.

Skilled winger plays NA style. 25 goals in 61 games.

LD Artyom Grushnikov,

Moscow

.

Big shutdown blue, mobile, great passer.

LW Matvei Petrov,

Moscow.

Big winger (6.02, 178) can score, great shot.

LD Vladislav Lukashevich,

Yaroslavl

.

Another shutdown blue, he's a good skater, good shot.

LW Nikita Buruyanov,

St. Petersburg

.

Small winger, terrific speed and aggressive play.
LOWETIDE TOP 50, 2021
RW Dylan Guenther, Edmonton Oil Kings.

(U18)

LW William Eklund, Djurgardens.

LC Mason McTavish Peterborough Petes.

(U18)

RD Brandt Clarke Barrie Colts.

(U18)

LW Matthew Beniers, Michigan Wolverines.

LW Kent Johnson, Michigan Wolverines

LD Owen Power, Michigan Wolverines.

LD Simon Edvinsson, Vasteras IK

(U18)

LC Zachary Bolduc, Rimouski Oceanic.

LD Luke Hughes, U.S. National Development Team

LW Zachary L'Heureux, Halifax Mooseheads

RC Xavier Bourgault, Shawinigan Cataractes

LC Francesco Pinelli, Kitchener Rangers

(U18)

RW Chaz Lucius, U.S. National Development Team

(U18)

RC Logan Stankoven, Kamloops Blazers

G Sebastian Cossa, Edmonton Oil Kings.

G Jesper Wallstedt, Lulea.

RW Nikita Chibrikov, St. Petersburg

(U18)

LW Eric Alarie, Moose Jaw Warriors

LW Matt Coronato, Chicago Steel

RW Fabian Lysell, Lulea.

(U18)

RW Oliver Nadeau, Shawinigan Cataractes

LD Daniil Chayka, CSKA Moscow

LW Brennan Othmann, Flint Firebirds

(U18)

LW Fedor Svechkov, Ladia Togliatti.

(U18)

LC Aatu Raty, Karpat

RC Ryder Korczak, Moose Jaw Warriors

LC Brett Harrison, Oshawa Generals

(U18)

LW Oskar Olausson, HV 71.

LW Ayrton Martino, Omaha Lancers

LW Conner Roulette, Seattle Thunderbirds

(U18)

LD Carson Lambos, Winnipeg Ice

RW Chase Stillman, Sudbury Wolves

(U18)

RW Isak Rosen, Leksands.

(U18)

LD Olen Zellweger, Everett Silvertips

(U18)

RW Simon Robertsson, Skelleftea.

(U18)

LC Cole Sillinger, Sioux Falls Stampede

LD Evan Nause, Quebec Remparts

RC Connor Lockhart, Erie Otters.

RD Corson Ceulmans, Brooks Bandits.

(U18)

LW Alexander Kisakov, Moscow Dynamo

LW Sasha Pastujov, USNDTP

(U18)

LW William Stromgren, MoDo

LC Oliver Kapanen JYP

(U18)

LC Wyatt Johnson, Windsor Spitfires

(U18)

RC Justin Robidas, Val d'Or Foreurs.

G Alekesi Kolosov, Minsk.

RW Samu Tuomaala, Karpat

(U18)

RW Prokhor Poltapov, Moscow.

(U18)

LD Ethan Dal Mastro, Mississauga Steelheads

(U18)
I rushed through this a little to get to a list of 50 because the U18s start this week and this year the tournament should be a bonanza. About one half of my list will be at the tournament, and I'm looking forward to seeing what McTavish and others bring.
There are also a bunch of players at the tournament not on my list and it'll be fun to see who emerges with some draft buzz. Here are three names who aren't on my list but are worth following this week:
LC Dylan Duke, USNDTP. My list is heavily reliant on numbers and Duke (26 games, 10-7-17) doesn't dominate the US National Team's offense. Still, Scott Wheeler at The Athletic likes him as a first-round option so I'm curious.
LD Anton Olsson, Malmo. He plays in the SHL and is a two-way defender with more offense than his SHL numbers (39, 0-4-4) imply. I don't have him in the top 50 but he's close.
LD Stanislav Svozil, Brno. His scouting reports suggest a lock for the first round but the numbers don't pop so this will be an opportunity to see him.
OILERS MOCK!
No. 20 overall: LW Zachary L'Heureux, Halifax Moosheads (QMJHL).

It's a strong year for the QMJHL, there's a good chance Edmonton picks a scoring forward from the league in 2021. L'Heureux is a May 2003, scored 19 goals in 33 games. Good speed, good hands, good shot, hard to play against despite being 5.11, 196.

No. 116 overall: LC Andre Gasseau, USDTP (USHL)

. I picked him in homage to Caleb Jones, who was also an under the radar player for the US development team in his draft year. Big center (6.04, 203), a July 2003, he scored well for the development team but didn't play much in the USHL. He's from California.

No. 168 overall: LD Atte Lehikoinen, Kalpa (U20 Fin).

There isn't much on him but he's a July 2003, has size (6.02, 176) and posts some offense. I do know he is a fine skater and can transition the puck (Dobber).

No. 173 overall: G Brett Brochu, London Knights (OHL).

Under the radar goalie who delivered a .919 SP as a rookie last season, late this winter he spent time working out with the Pittsburgh Penguins AHL club. As the Pens owe the Oilers one for John Marino, and this is the compensatory pick, it would seem to be just to grab young Brochu.

No. 200 overall: RC Josh Pillar, Kamloops Blazers (WHL)

. Fast player, point a game this year I had him No. 107 a year ago.
Final list June 1, as always.